!Articles Index
CD Focus
Charts and Playlists
Contact AV
Editor's Voice
Interviews
Interviews Around the Web
Links
Michael Diamond Articles
Music Streams
News
New Releases 2023
New Releases 2022
Podcasts
Q & A
Reviews
All Reviews Index
Reviews Other Voices
Reviewers Index
Richard Gürtler Reviews
TDE Index

---
Be part of
Ambient Visions'
social circle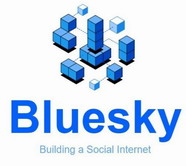 Ambient Visions on Bluesky Join Us!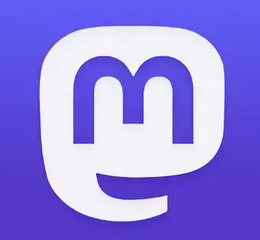 Ambient Visions on Mastodon Join Us!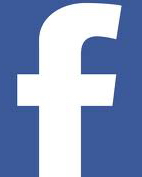 Ambient Visions on Facebook Join us!
---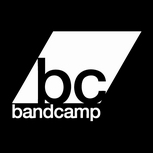 Ambient Visions Supports independent Musicians
---
The New Age Music Circle Ning website. Check
it out today.
---
co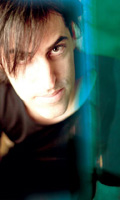 Sam Rosenthal
Projekt Records
Fight Piracy. Help your favorite artists fight illegal file sharing!
---
AV's Q&A
With Forest

A World of Music in Focus
Online since 1998
---

An Abandoned Day
by
Amongst Myselves

AAcross a Veiled River
by
Anantakara

Ochre
by
Frore & Shane Morris
---
Tom Eaton


TWeathering

Releasing 8/4/2023

Weathering AV talks with Tom Eaton

Tom Eaton is a Grammy® award-nominated American musician, producer, and mastering engineer. using vintage and modern synthesizers, guitars, fretted and fretless basses, myriad sonic sculpting devices, field recordings, and his signature piano, Tom composes what ambient music guide calls "lush, shadowed, emotional music that's rich in harmonies and oceanic layers and…so deliciously slow."

Since 1993 Tom has been producing, engineering, mastering, and playing on albums for others, and since 2009 he has been collaborating with Will Ackerman (Grammy® winning guitarist, producer, and founder of Windham Hill Records), making albums for some of the best musicians working in the modern instrumental and new age genres. Tom and Will produced and toured with the award-winning ensemble FLOW (featuring Will, Lawrence Blatt, Fiona Joy Hawkins, and Jeff Oster), playing Weill Hall at Carnegie Hall multiple times, the grammy museum in la, and the jazz museum in New Orleans, among many other venues.

Tom lives in rural New Hampshire with his wife, two cats, and a rotating cast of nearly grown children. his studio, Sounds & Substance, is a two-story converted barn containing a mastering studio on the first floor and Tom's composing space on the second floor, filled with instruments and natural light. he draws inspiration from the woods and pastures just outside his door and the nearby Atlantic coast.

Click here to read Tom Eaton's interview about Weathering


---

Other AV's CD Focus Features available on Ambient Visions

The Lost Seasons of Amorphia AV Talks with Forrest Fang
Standing in Motion AV Talks with Holland Phillips
In Awe AV Talks to John Gregorius
Emerald Waters AV talks with Hollan Holmes
LAPIZ AV talks with Pete Kelly
How It Happened AV talks with Tom Eaton
AV Talks to Fiona Joy about Into the Mist
AV Talks to Bob Holroyd about Blueprint
AV Talks to Paul Ellis about Moth in Flames
AV Talks to Tom Green about A Good Place to Be
AV talks to Robin Spielberg about Another Time, Another Place
AV talks to Erik Wollo about Timelines
AV talks to Doug Hammer about Travels
AV talks to Paul Ellis about From Out of the Vast Comes Nearness
AV talks to Jon Anderson about Survival & other Stories
AV talks to Paul Avgerinos about Law of Attraction
AV talks to Scott August about Lost Canyons
AV talks to Jim Cole about Innertones
AV talks to David Helpling and Jon Jenkins about Treasure
AV talks to Ryan Farish about From the Sky
AV talks to Jeff Pearce about Lingering Light
AV talks to Kit Wakins about World Fiction
---
AV's Upcoming, New and Notable Releases

Between the Stars
by Ann Licater


The Morphic Cycle
by Michael Brückner


---

---

---

---

Tractatus Lyra-Organismusby
Lyonel Bauchet

Color the Mind by
Paul Ellis

Football Chants &
Nursery Rhymes
by Bob Holroyd


---

Hyperaurea: Echoes of Antarica
by theAdelaidean

Paeans by
Aarktica

To the Wind by
Fiona Joy Hawkins &
Rebecca Daniel

---
Sverre Knut Johansen

AV's Quick Interview

METAHUMAN AV's Quick Interview With Sverre Knut Johansen

Sverre Knut Johansen was born in 1960 and is from Mo i Rana, Norway.

Sverre's first electronic album in 1994 and was produced by Erik Wøllo on the Norwegian label Origo Sound. In 1999, he released The Source of Energy, followed by Planets in 2012. Sverre began distributing his music in 2013 on his own Origin Music label for download and streaming. METAHUMAN is his sixth album for Spotted Peccary Music.

The music of Sverre has always had rich content and strong melodic elements that have become his trademark. Symphonic electronic music dominated the first releases but his more recent releases vary widely in style, as Sverre makes music that is both lyrical and rhythmic and often with elements of classical and electronic ambient music genres.

Sverre is inspired by Norwegian artists Hvìtur Hestur and Different Directions from the electronic jazz world. Sverre's releases Nightshift and Elements of Light were inspired by the work of Steve Roach.

Click here for this quick Interview with Sverre Knut Johansen

---

Other Quick Interviews on Ambient Visions

Legacy AV's Quick Interview with Stefan Strand aka Between Interval
A World Bathed in Sunlight AV's Quick Interview with Matthew Stewart
Imbue AV's Quick Interview With Androcell aka Tyler Smith
---
Jeff Pearce

Infinite Ambient: AV talks with Jeff Pearce

Called "an avatar of ambient guitar" by Echoes radio host John Diliberto, and "one of the top two electronic guitarists of all time" by the AllMusic guide, Jeff Pearce has quietly and consistently pioneered his ethereal style of ambient guitar since his first CD release in 1993. Jeff's music can be heard on radio programs around the world, and on the SiriusXM Spa channel.

Jeff's music has been featured and reviewed in magazines such as Guitar Player, Downbeat, and Billboard. In 2017, Jeff's 13th album, "From the Darker Seasons", reached #6 on the Billboard Magazine New Age sales chart, and in 2019, his 14th album, "Skies and Stars", reached the #2 position on the same chart.

When he's not making music and creating new Experiences for this site, Jeff enjoys carving new trails through his woods, searching for the perfect chai latte, and being an almost acceptable human lounge chair for his cat.

Unlike music created by random music generators, the heart of these Infinite Ambient Listening Experiences are sections of music created by a real human (that would be me, Jeff Pearce). The creation of these sections of music requires extra care, making sure that each section can drift gently into the next section. Then the focus is on creating enough of these sections to where a genuine musical experience can happen.

Thanks to specialized random number generators, the chances of you having the same Infinite Ambient Listening Experience more than once is somewhere around zero percent.

I wanted to find out more about these Infinite Ambient Experiences to share with the readers of Ambient Visions so over a period of a few days Jeff and I went back and forth via e-mail talking about how Infinite Ambient came about and what goes into making it work. I'm sure you will find this to be a fascinating interview about what is musically possible in the age of technology. ---Editor

Click here to read Jeff's interview about Infinite Ambient

Other AV's Q&A Features available on Ambient Visions

AV talks with Howard Givens about Spotted Peccary Records
AV Talks to Renée Blanche about Night Tides
AV talks to Bill Fox about Galactic Travels
AV talks to John Koch-Northrup about Relaxed Machinery
AV talks to Chuck van Zyl about Star's End
AV talks to George Cruickshank of Ultima Thule
AV talks to Ben Fleury-Steiner of Gears of Sand
AV talks to Forest of Waveform Records
AV talks to Lloyd Barde of Backroads Music
---
Sapphire Oak
by Sharon Fendrich

Sapphire Oak by Sharon Fendrich

Sapphire Oak is Sharon Fendrich's second album and even though it's been almost 3 years since her debut album Red Praire was released I am pleased to say that it's obvious that the time was well spent as I listened to her new album. With a delightful mixture of orchestra, piano and etheral vocals Sharon transports her listeners into a magical realm that she has created from her heart and shared with us through this new album.Listening to these 11 compositions was quite relaxing as I was imagining one of the panoramic views of New Zeland that was shot for the Lord of the Rings movies scrolling by as Sharon's music supplied the soundtrack. Sharon has permeated her compositions with a deep seated love for the earth & it's importance to all of us stretching back through the mists of time when the earth was still relatively untouched by human hands.

There is a timelessness to the music contained on this album which immediately connects the listeners not only to the world that surrounds them in the here & now but also takes them on a journey back into the past so that they will appreciate how the oak tree has always stood firm within the flow of time and has been the witness of untold history throughout the ages. Sharon's music captures this endless quality of the mighty oaks that surround us & reminds us of the majesty of nature & our relationship to the oaks as a matter of living on this earth the same as they do. As I mentioned about the Lord of the Rings earlier Sharon's music has a cinematic feel to it at times which nudges the listner to draw on their own ideas of majestic oak trees and nature to visualize the landscapes that her music creates for us. We seem to be a very visual species so it is no surprise that Sharon's music lends itself to fostering these imaginary journeys we all take when we have a few moments of peace & relaxation in this hyperactive world. Listening to Sharon's music simply kickstarts the process of allowing our minds to drift.
---
Peter Phippen




Into the Ancient

Into the Ancient: AV talks to Peter Phippen

Peter Phippen is a Grammy Award Nominee, International Acoustic Music Awards Nominee, One World Music Awards Nominee, multiple Native American Music Awards Nominee and a 2021 Native American Style Flute Awards Lifetime Achievement Awards Recipient.

Phippen is a performing and recording artist specializing in traditional flutes from around the world. Over the past three decades Phippen has researched the history and performance technique of flutes both ancient and modern.

In his approach to world flute performance, he is an experiential, natural folk musician with a penchant for creative and artistic musical improvisation. Phippen offers a captivating collage of sound images, covering the folklore and history of flutes from around the world and throughout time. Phippen performs an enchanting mix of the very old and very new in music. He has shared the stage with R. Carlos Nakai, Coyote Oldman, Xavier Quijas Yxayotl, and many more.

As a recording artist, Phippen has recorded for Curb Records, Canyon Records, and Promotion Music Records. Phippen's flute playing has also appeared on Lifescapes, Sounds True, and Heart Dance Records.

To read AV's interview with Peter Phippen click here

---

Other Artist Interviews on Ambient Visions


How To Breathe Like a Stone: AV talks to Anne Chris Bakker & Andrew Heath
The Front Porch of Heaven: AV Talks to Kevin Keller
Red Sky Prairie: AV talks to Sharon Fendrich
The Synergy Series: AV talks to Clifford White
Reach: AV talks to Jeff Oster
When the Sea Lets Go: AV talks to Vin Downes
Shifting Sands: AV Talks to Lynn Tredeau
Breathe: AV talks to Carl Borden
Kreuzblut Michael Brückner talks to Mathias Grassow
Indesterren AV talks to Tom Eaton
What We Left Behind Michael Brückner talks to Robert Rich
Music for a Busy Head Vol. 1 AV talks to Matt Coldrick
Chakra Balance AV talks to David and Steve Gordon
Heading West AV talks to Mike Howe
The Great Hoop AV talks with Steve Brand
Cosmic Diva AV talks to Stephanie Sante
Primitives AV talks to Remy Stroomer and Michel van Osenbruggen aka Synth.nl
Subliminal Pulse AV talks to Bruno Sanfilippo
Miles Tones Av talks to Jame Kirsch aka General Fuzz
In Search of Silence AV talks to David Wright
Beachcombing AV Talks to Bob Holroyd
The Mountain Lake AV Talks to Johan Agebjorn
Jewel in the Sun AV Talks to Diane Arkenstone
A Quiet Light AV talks to Meg Bowles
Fragments AV talks to Steve Roberts aka Amongst Myselves
A Day Within Days AV talks to Michael Allison aka Darshan Ambient
Frequency Response AV talks to Matthew McDonough aka MjDawn

---
---
Desert Meditations
by Swartz et

Desert Meditations by Swartz et

If you aren't already familiar with Swartz et's (aka Steve Swartz) musical work then I think it is about time to introduce him to you. Steve's latest album is due to hit Bandcamp and the streaming sites on April 8, 2022 and after listening to it several times since downloading a review copy, I have to say I'm sure you will enjoy what Steve has created for you.

The title Desert Meditations really captures the essence of what this album is all about. The music is contemplative and peaceful as Steve creates a sonically rich soundscape that gently washes over the listener and transports you to a place where your spirit is able to open up to your inner realms. Desert Meditations consists of 10 tracks beginning with an appropriately titled track called Department of the Interior. The title seems like a sign post to what lies ahead as you journey within yourself during the course of this album.

The album was recorded in various places throughout southeastern Utah and it's obvious upon listening that the music has absorbed a fair amount of desert energy simply by it coming into existence surrounded by the open spaces and the isolation of the desert. The introspective nature of the music is a direct reflection of the effect of the desert on Steve as he composed and created the music found on his latest project.
---
As Dusk Becomes Night
by Rudy Adrian


Rudy Adrian

As Dusk Becomes Night, Rudy Adrian's 17th full length studio album, offers a serene and personal exploration of sounds and atmospheres that slowly transition from evening into twilight and on through the night. Whether it is the strolling through a park with trees silhouetting a star-speckled sky, looking down to a desolate moonlit beach, or observing the twinkling lights of a city from above, the delicately shifting synthesizer overtones and calming organic textures simulate the moment of the astronomical twilight in the artist's native New Zealand homeland.

Subtlety, nuance, and ineffable moments can be skillfully expressed at the hands of such an accomplished electronic music artist, and Rudy Adrian's mastery of ambient electronic soundscapes is in top form as the album's eleven stunning tracks are rich with the deep and mysterious tranquility for which he is so well known. Moving through the magical moods of evening, As Dusk Becomes Night reveals an ear-opening sonic wonderland where shifting hues and deep fading light are magically transformed into awe-inspiring moments of introspection; a wondrous gloaming that eventually gives way to deep heavenly nightscapes.
---
The Way We Are Created
by Gabriel Vincéns


Gabriel Vincéns

The guitarist expands his musical expression by mixing bomba and plena rhythms from his native Puerto Rico with his unique brand of Jazz.

"The Way We Are Created," the third album from the brilliant New York City-based musician Gabriel Vice´ns, offers a detailed picture of his multiple talents. It portrays the evolution of his own voice, not only as a guitarist but as a composer and conceptualist as well.

Vice´ns has previously released two widely acclaimed albums, "Point In Time" and "Days." He has blossomed into his signature sound on "The Way We Are Created;" a delicate sound that conveys robust, cleanly-articulated ideas, with solos that add depth to his melodic and thematic compositions.

The album becomes a part of the Inner Circle Music canon, a label established by influential saxophonist Greg Osby, which "provides a forum for some of the next generation's most provocative composers and stylists." Also behind the release of the album is the Puerto Rican non-profit organization 71 Associates, which was created by Jochi Da´vila to help experimental musicians.

Vice´ns' music has arrived at a complex but sentimental soundscape, as this set of compositions live within the world of bomba and plena, which are folkloric Puerto Rican styles. This album enjoys a natural, organic blend of Jazz with fiery, propulsive rhythms, in his own original compositional style. The Afro-Puerto Rican percussion instruments barril de bomba and panderos de plena intertwine beautifully within the harmonic and melodic complexity of jazz, while Vice´ns' compositions utilize nostalgic yet challenging Afro-Carribean rhythms.

Thus, the album is an array of bold themes brimming with personality, including "It Doesn't Matter," "The Upcoming," and "A City of Many Mysteries," which employ yuba´, sica´, and rule´ rhythms from the bomba tradition. "To The Unknown" is an energetic plena, and one of the many pieces on the record that stirs up your mind as well as your feet.

"This project is the result of my own investigation into the worlds of these traditions," says Vice´ns, a distinguished graduate from Conservatorio de Mu´sica de Puerto Rico (BM) and Queens College (MM), currently pursuing his Doctorate in Guitar Performance in New York. "When I begin a composition, I first establish a rhythmic foundation which comes from Afro-Puerto Rican folkloric traditions, and then I build the composition from that underlying structure. The music you'll hear on this record is authentic to my roots and comes directly from my life."

"The Way We Are Created" was co-produced by star Puerto Rican saxophonist Miguel Zeno´n, and confirms Vice´ns' gifts as a skilled bandleader. Several of the finest New York musicians give life to these compositions with Roma´n Filiu´ on alto sax, Glenn Zaleski on piano, Rick Rosato on bass, E.J. Strickland on drums, and Vi´ctor Pablo on percussion. Their solos shine with a cool, fluid mastery throughout the whole work. Three short interludes work as breathers while reinforcing the album's coherence as a whole.

"Being able to release this album in the midst of the COVID-19 pandemic has been an incredible and challenging experience for me," explains Vice´ns. "There were moments I asked myself if this was the right time, but I arrived at the idea that art is a relieving outlet for people, can build community, and can comfort pain. I feel good about it."

"The Way We Are Created," is an homage to the power of all artistic expressions, including painting. Vice´ns is also an accomplished painter, and the cover of the album is a recent work of his. While discussing the thought process behind the album title, Vice´ns says that "When I complete a work, sometimes it seems personified. It's almost like the composition speaks in the first person, and is their own being. If compositions could speak for themselves, maybe they could explain to us how they were created."

To the listener, it's a testimony to Gabriel Vice´ns' constant evolution as a musical thinker and leader, able to show new paths of expression for others to follow. Above all, "The Way We Are Created" is a great listen for jazz aficionados, and bomba and plena lovers alike. "When I came up with this title, it had two meanings. It's a reflection on the way that all living beings are created to be naturally inventive and imaginative. It is a tribute to how we are all born to be creative."
---
Quiet Music
by Steve Roach

Projekt Press Release

Steve Roach: Quiet Music (35th Anniversary Remastered 3-Hour Collection) (3CD/Digital) Available from Projekt, the Projekt European Webstore, Projekt's Bandcamp store, High Resolution at Spotted Peccary Music.

Steve Roach is a leading American pioneer in the evolution of ambient/electronic music, helping shape it into what it is today. Grammy nominated in 2018 and 2019 consecutively, his career spans four decades and nearly 150 releases. Drawing from a vast, unique and deeply personal authenticity, his albums are fueled by the momentum of a lifetime dedicated to the soundcurrent.

The meditative, ambient minimalism of Steve Roach's classic 1983-86 Quiet Music series is rereleased in its entirety with a meticulously remastered 35th anniversary edition. The luscious quality and subtle tonal beauty reveal the essence-of-tone of the multi-track master. Originally published on cassette and later in a truncated 2CD edition, Projekt now presents this landmark album as Roach envisioned it.

Created in respect for silence, Quiet Music originates from the same era as Roach's classic 1984 release Structures From Silence. This series finds the gentle electronics of synthesizers mixing with flute, electric piano and natural sounds flowing like breath, enveloping the listener in a sustained, delicate, translucent atmosphere.

Harold Budd, Los Angeles, 1986: "I think Steve Roach's Quiet Music is his best album. It's not that it's simply pretty (which it is), but there's an odd edge lurking in the background that moves it miles away from 'New Age' torpor. This is a lovely album from a composer working at the top of his skills."

Today, these pieces stand as a cornerstone in body-work, yoga, and healing therapies.

The soothing, introspective nature of Quiet Music flows at a time-suspending pace, gently evolving and using space to expand and explore the essence of silence. The space between the notes and the breathing quality brings the listener to a deeper awareness of the present moment.

A timeless masterpiece.
---
Abracadabra
by Milana Zilnik

Abracadabra by Milana Zilnik AV Spotlight CD Review

The cool breezes have already started to blow in the northeastern U.S. and the leaves are starting to let go their grip on the limbs they have clung to since the spring and slowly drift to the ground in ever increasing numbers. As we enter October, we know that come the 31st is a holiday that many of us look forward to every year but this year there's another reason to look forward to October 31st and that's the release of Abracadabra by Milana Zilnik. As you might remember we reviewedMilana's last album called Notte here on AV back in May of 2019. We are pleased to see that she will soon be releasing another an enchanting album and what more appropriate time to release an album called Abracadabra than on Halloween 2020.

About a year and half ago Milana bought a Hang drum and started to work with it to get a feel for how it would fit into the overall flow of her musical compositions. At first Milana was going to do a whole album based around the Hang drum but at a suggestion of her husband they decided instead to build the new compositions around the Hang drum, Milana's piano playing, vocals and a cello and thus was Abracadabra born. I must say that the combination of these particular instruments creates a unique sound palette that shifts and swirls around you as the compositions beckon you to let go of your mundane surroundings for the remainder of the album and find the magic within yourself.
---
Ian Boddy

News on the web

20 Years of DiN, the Label Connecting Ambient's Past and Present

It's always good to see articles spotlighting those artists who have been producing electronic music for decades and giving them the accolades that they so richly deserve. DiN goes back to 1999 when it was formed to put out music by other artists instead of just being a vehicle to release Ian's music out into the world. Ambient Visions goes back to just about that same time frame as well forming in late 1999 as a conduit to bring ambient/electronic/new age music to a wider audience by allowing them to read about the artists that up until that point were just names on album covers. We are happy to have shared Ian's journey with our readers over the last couple of decades and wanted to share a paragraph or two from this article with readers of AV, point you to the article on BC's website & to help Ian's label and his music gain even more recognition. Enjoy!

"I wanted to form a bridge between that 1970s Tangerine Dream, sequencer-dominated heritage, and what a lot of the newer and younger musicians now are making on laptops," says veteran ambient composer and DiN label founder Ian Boddy. "A lot of people my age are so hooked on this old style. That's all they do. Every album has this Berlin school sequencer chugging along in the background. And that's fine! But there's more to be done than just that."

In 1998, Boddy was releasing music on his private label Something Else Records—a catch-all for self-releases and the odd collaboration that, at the time of its closure, had been in operation for over a decade. The desire to publish music by others and to form a more coherent identity led to the formation of DiN, a more formal label, in 1999. 84 records in, DiN has put out work by renowned composers like Robert Rich, spotlighted on the Index series of compilations; it's even got its own sub-label, Tone Sciences, which launched in 2018 to spotlight music made with modular synths. From enchantingly elaborate and soothing drumless IDM to unsettling pulsing ambient techno, there's no one DiN sound—it's more of a DiN sensibility. With a 20th anniversary celebration around the corner, it's safe to say Boddy has been successful building that bridge from the past to the present."
---
Aeon V
by Solaris

Solaris by Aeon V review by Richard Gürtler

Highly sympathetic Californian label Synphaera Records, run by Chris Bryant and Don Tyler, quickly became an important voice on the map of ambient and electronic related genres with several top-notch sonic and visual gems resonating since 2015. Solaris "Aeon V" CDr, packaged in a 4-panel digipak and released in a limited edition of 150 copies during March 2017, is no exception. The project features Serbian soundsculptor Strahinja Maletic, one half of Fourth Dimension, and above mentioned Don Tyler, who is together with Chris Bryant the force behind Ascendant project. Sten Backman of Great Big Container gets credit for transporting cover image while Don Tyler is responsible for the mastering wizardry at his IO Mastering Studio.

Gossamery tinkles announce 7-plus minutes long "Ritual" and shift it into contemplatively embracing sceneries, where mesmerizingly invading monochromatic drones amalgamate with balmily organic serenities and quietly paced traceries. A very strong introduction of Solaris' soundworlds!!! Nearly 6-minute "Levitation" unfolds suitably to its title, but soon it metamorphoses into intangibly sequenced terrains, pervaded by enchanting cinematic glimpses. "Inward" masterfully bridges gracefully sinuous vistas with illuminating traces. "Waiting" maintains its evocative scenario, yet again juxtaposed by anodynely marching patterns. "Roundabout", at 5 minutes the shortest piece on the album, glides towards intensely engulfing horizons, exquisitely nuanced and meticulously permeated by intriguingly nebulous solitudes. Pure aural elixir!!! Shimmering introspections with mysteriously flatlined meridians riding atop and persistently glittering scenic motifs carve truly magnificent imageries, "Intrinsic" is obviously another exceptional composition, bravo Strahinja & Don!!!
---
Renée Blanche

AV's Charts

Night Tides Playlist

We just wanted to make sure that the readers of AV were aware of the radio shows like Renee Blanche's Night Tides that feature ambient and new age music each and every Sunday night. There are so many choices out there to listen to music that it might be tempting to skip shows like Night Tides or Star's End or Galactic Travels or Hearts of Space in favor of just pulling up a playlist on Spotify and listening to it instead. Renee and Bill and Chuck and Stephen have been spotlighting great ambient/new age music on their programs for many, many years now and I think listeners would be doing themselves a disservice by not taking advantage of all of that musical programming skills to help you on your journey of discovery into the vast catalog of ambient, new age and electronic music both past and present.

So perhaps you weren't aware of these programs or of the music that they play but AV is here to help. We are going to start featuring a radio show on the front page with links to the charts on AV's Charts page so you can get a feel for what is being played on these radio shows. You can then follow the links under each chart to learn more about the program, what time it's on and even links that will allow you to stream it live right there on your computer. It doesn't get more convenient than that. To kick off these reminders we'll start with Night Tides which airs on Sunday nights just in time to decompress you before heading off to work on Monday morning. There is a small sample of the playlist just below and for the complete playlist just follow the link and begin your musical explorations. A lot of us grew up in an era when radio was our main music discovery venue. These programmers are simply carrying on a proud tradition of helping listeners such as yourself find the music that you didn't even know you were looking for. Enjoy!

Click here to check out Night Tides Playlist


---
Mike G


Electronic and ambient pioneer Steve Roach started creating his music during the late '70s golden age of analog synthesizers, a time when the digital variety was only visible on the horizon. So it's refreshing that an album which continues that hands-on tradition, Spiral Revelation
(2017), garnered his first-ever Grammy nomination. Chosen in the Best New Age Album category, the album is crafted almost entirely with modular and stand-alone synthesizers, its sound grounded in the dynamic, spiraling interweave of melodic and rhythmic sequencer forms.

With its analog leanings, Spiral Revelation sounds utterly contemporary thanks to Roach's technological sophistication and creative maturity. Yet the bubbling, kinetic melodies point to his origins, making it a natural place to begin the story of how far and wide he has travelled.

Read the rest of this article by clicking here

---

How to Choose a Digital Piano – 10 Factors to Consider According to Science by Rob Beck

A digital piano is an electronic keyboard that emulates the sound and the feel of a genuine acoustic piano. It can be differentiated from its precursor instrument – the "synthesizer" – which uses electronically produced sound waves to create specifically electronic sounds.

The first digital piano commercially available was produced by Yamaha in 1983. The Clavinova YP-40 was the most notable of the releases. More of an extension of the synthesizers of the 1970s, the sounds were electronically produced using Frequency Modulation, rather than sampling technology which is used by all digital pianos today. [1]

Frequency Modulation synthesis (more commonly referred to as simply "FM") works by modulating (or changing) the frequency of an electronically produced sound wave. This results in a wide variety of tone, dependent upon the changes in frequency and a combination of other waves. [2]

A sample, on the other hand, is a short digital recording that can be triggered via a MIDI instrument, such as a piano-style keyboard. [3]

A modern digital piano has a large bank of short digital recordings (samples) that are triggered by hitting the keys of the keyboard. Most modern digital pianos are capable of reproducing touch-sensitive play (see later).
---
AV Goes to NYC
and reviews the
FLOW concert

AV's Concert Review

An Introvert Journeys to New York City and Goes With the FLOW

As you may or may not know I tend to be a very introverted person who is connected to a broad musical world via my Ambient Visions website and rarely do I venture out into the really real world other than at a very mundane level as I head off to work or to do a variety of equally unspectacular chores that make up my daily life. On occasion though I am tempted to step out of my ordinary introverted life and to step into that wider world which makes introverts like me quiver in their boots and on an even rarer occasion I act on those temptations and dive into that real world. October 6 was one of those days where the benefit of venturing out overwhelmed my reservations and sent me off to the big city to discover the joys of live music.

What, you might ask, would tempt an introvert such as myself out of his seclusion and pull him to the big city? I'm glad you asked. I wanted to go with the FLOW. I know that doesn't sound like a compelling reason and what the heck does it even mean anyway. The FLOW in this case is a new ensemble group that was celebrating the release of their first album simply entitled FLOW by performing as a group at the Weill Recital Hall at Carnegie Hall in New York City which is a celebrated musical mecca of the performing arts in the United States. The motivating factor here was the composition of the group and the nature of the guest artists who would be performing with them on that Friday night in New York City.
---
Eyes to the Height
by James Murray

Ambient Web Spotlight

Interview with James Murray by Ron Schepper for Textura e-zine

Ten Questions With James Murray

Though a number of James Murray's releases have been reviewed at textura, he hasn't been the subject of a major article or interview—until now. It's an oversight that should have been rectified long ago, but hopefully the following in-depth interview will be an adequate atonement. If anything, the interview comes at the perfect time as the London-based Murray has just issued a splendid new full-length, Eyes to the Height, which evidences the high degree of craft the self-taught composer has brought to all of his work since 2004. You never know quite what you're going to get with a Murray release, but rest assured the quality will be high, regardless of whether the focus is ambient-electronic, modern classical, or electroacoustic. We thank Murray for sharing so openly his thoughts on the album and his creative process.

Click here for the rest of the interview

---

Interview with Seb Taylor by Kevin Fairbanks and Gagarin for Psybient e-zine

[Interview] with Seb Taylor aka Kaya Project aka Hibernation

Today we bring you an interview with Seb Taylor. The man behind many amazing psychedelic electronic acts of varying styles, from the legendary Angel Tears to the ever popular Kaya Project, downtempo heavy hitting Hibernation and
the uptempo likes of Shakta and Digitalis. Seb has been more than busy, over many years with countless collaborative artists, producing this music that we love. So it is with great honor that we had the opportunity to chat with him about everything from his latest release, to the earlier days. Enjoy and share around!

Psy: Do you remember the first piece of music that inspired you as a kid? Can you describe the experience?

ST: I'd have to say film soundtracks. Especially the work of John Barry & John Williams. Growing up in the 1970's & 1980's meant a lot of my cinematic experiences were musically scored on these two composers. I can hear a direct correlation between my musical sensibilities and soundtracks like, 'The Black Hole' , 'James Bond', 'Star Wars' etc. Even in later life it was still movie music that has primarily touched and inspired me, latterly in the form of contemporary film composers like Thomas Newman for example (American Beauty, White Orlandear, Meet Joe Black).
---
New Reviews on Ambient Visions
Forsaken

by Alphaxone & Dronny Darko

Indesterren

by Tom Eaton

Dancing on the Wind

by Shoshanna Michel

Click here to read

Path of Dissolutions

by Hoshin
---
Getting the word out
about great music

| | |
| --- | --- |
| Diptych by Growing reviewed by Brian Coney at the Pitchfork website | |

As part of the Olympia punk scene in the late 1990s, Kevin Doria and Joe DeNardo knew how to make the most out of minimalism. Their two-decade about-face as Growing, from aggressive noise veterans to contemporary drone trailblazers, has stretched that rubric into some blissful territory. Formed in 2001, Growing began by taking the essential disembodiment of ambient music and—as their name hinted—fleshing it out. The dense drone sculptures and Earth-like amperage on albums like 2004's Soul of the Rainbow and the Harmony of Light catered to doom heads and seekers of deep listening alike. Later albums such as Vision Swim veered off into a thousand different directions, but with Diptych, they return with focused vision, once again intent upon widening a portal to vast, amorphous worlds.

For the rest of this review from Pitchfork Magazine click here.

---

| | |
| --- | --- |
| Tone Science Module No. 5 Integers and Quotients by Various Artists reviewed by Carlos Von Bosch of Igloo Magazine website | |

Tone Science No.5 is the latest compilation from one of the strongest, serious and most dedicated electronic music labels in operation today. Everything DiN releases is a genuine work of sonic art that you just know countless hours have been lovingly poured into. I've had the pleasure of chatting, albeit briefly with Ian Boddy (label owner) and Nigel Mullaney (DiN artist) in the past and as you often find with the true greats, they're very humble, genuine and helpful people. Basically, there's zero ego here, it's all about the music and considering the sheer quality of their output, that makes it all the more impressive.

For the rest of this review from Igloo Magazine Music Reviews click here.

---

| | |
| --- | --- |
| Future Shock by Michael Whalen reviewed by R J Lannan | |

Pianist, composer and award winning musical mad scientist Michael Whalen offers up a new album called Future Shock. This is a hard driving, high octane, jazz fusion album of energy and force. If you play this album at three a.m. it's guaranteed that the neighbors will complain and the cops will show up. The collection of ten thrilling tunes is made out of surprising electronic elements combined with progressive jazz with a bit of avant garde thrown in for good measure. It is every bit as astounding as the cover art, a radioactive blue avatar that makes quite an impression.

The first tune is the rollicking title track, Future Shock. It is a funky, frenetic frolic into the future with inorganic voices, sassy sax, and great percussion. The almost 6 minute snappy instrumental is filled with enough kinetic energy to power the nighttime. I might as well mention now that the drummer, Simon Philips is one terrific talent. Also joining Whalen on the album are the talents of Bob Magnuson on sax and other wind instruments, and Tony Levin on bass and Chapman Stick. Whalen of course is the keyboard wizard on synths and programming.

Read the rest of the review at R J Lannan's blog by clicking here.

---

| | |
| --- | --- |
| Within by Michelle Qureshi reviewed by R J Lannan | |

You are given 25 chances at attaining a modicum of peace from within and without. What do you do? You listen to the latest album from guitarist Michelle Qureshi called Within. Qureshi's monumental work is more than two dozen New Age, ambient, and contemporary guitar tunes all deftly defining moods, actions, and emotions. It's a bold task, but Qureshi is up to it and more. Michelle Qureshi is an award winning, chart topping composer that marries spiritualty with intention. Once united, her music offers calmness, peace, and comfort to any listener in need of a little time for introspection and quiet. At this writing, I'm pretty sure it applies to the entire planet.

The collection opens with the tune Above Us. It's not just a song about blue skies and sunny days, but what is beyond that which we see with our eyes. Many time we look to the skies for solace. It is just an acknowledgement that there is a Higher Power out there. Since man could not fly, he/she/they looked up in wonder with what ifs on their lips. It is that wonder that Michelle artistically imparts in this song.

Read the rest of the review at R J Lannan's blog by clicking here.

---
---
David Helpling

RUNE

Artist Spotlight on David Helpling

On RUNE, renowned composer and instrumentalist David Helpling delivers another album of pure ambient electric guitar performances. Building on the sound of 2017's A SEA WITHOUT MEMORY, RUNE represents the stunning evolution of Helpling's ambient guitar explorations into a new realm of craft and production, shifting to a deeper focus on composition, phrasing, melody, and emotion. Shimmering textures, purposeful phrases, and expressive arrangements mingle together and flow freely from a wellspring of inspiration into a sea of beauty, resulting in what may very well be Helpling's most colorful and textural recording to date.

The music of RUNE is directly influenced by the waters of the ocean and the Norse Rune Laguz that speaks of deep wisdom and respect for the sea, representing the universal ocean and the collective memory of all life.

The album is inspired by the creative, destructive, and life-sustaining forces of water as depicted in the spiritual wisdom and poetry of this ancient Norse rune, and while creating the music, Helpling immersed himself in this monumental idea of an all-encompassing ocean.

David has a deep and lifelong connection to the power and allure of the sea. "I grew up a few blocks from the Pacific Ocean and spent all my time in and near it," says Helpling. "It has always been my deepest healer and my biggest source of wonder, and whether I'm on the beach of a remote Pacific island or just relaxing at home, I spend time each day submerged in the stillness of water. So embracing this grand concept of the sea and the Runeas each piece was created felt very natural, and kept me calm and focused on achieving the sound of the ocean. I feel like every piece on this record deeply resonates with its spirit."

David has an illustrious history of creating lush synth-laden music, but on RUNE he has turned to only guitars and a custom rig to directly and honestly explore a new level of ambient expression, and while the recognizable sound of Helpling's classic whirlpooling guitar

still swirls at the heart of RUNE, most listeners will forget that the entire album was created without the use of keyboards, synthesizers or computer-based sound generators once they are submerged in the lush organic soundscapes. The layers of detail, order, and space create an immersive, honest and meaningful music that results in so much more than just another ambient guitar offering. The compositions - emotional and cinematic in scale - stand on their own, rewarding the listener with music, melody, a powerful sound, and heartfelt performance that is truly wondrous and magical.
---
Sounds to
Listen For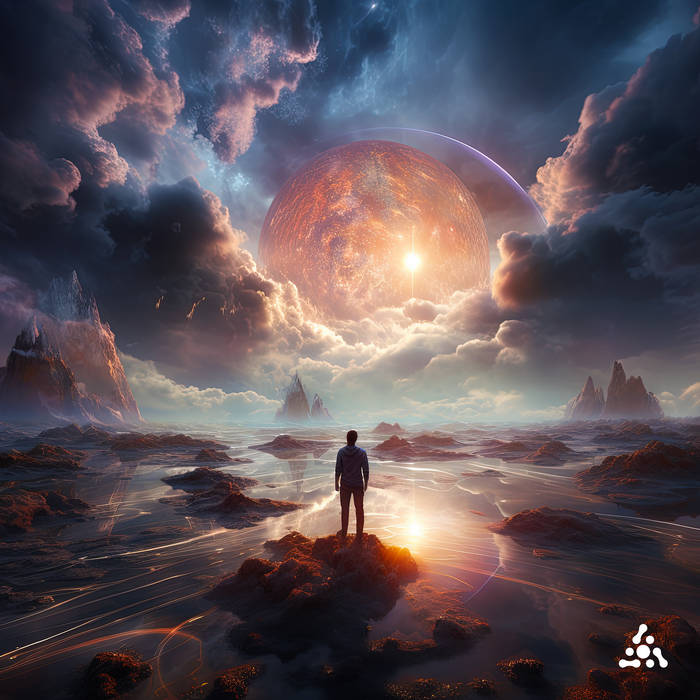 Cloudfields
by Richard Stonefield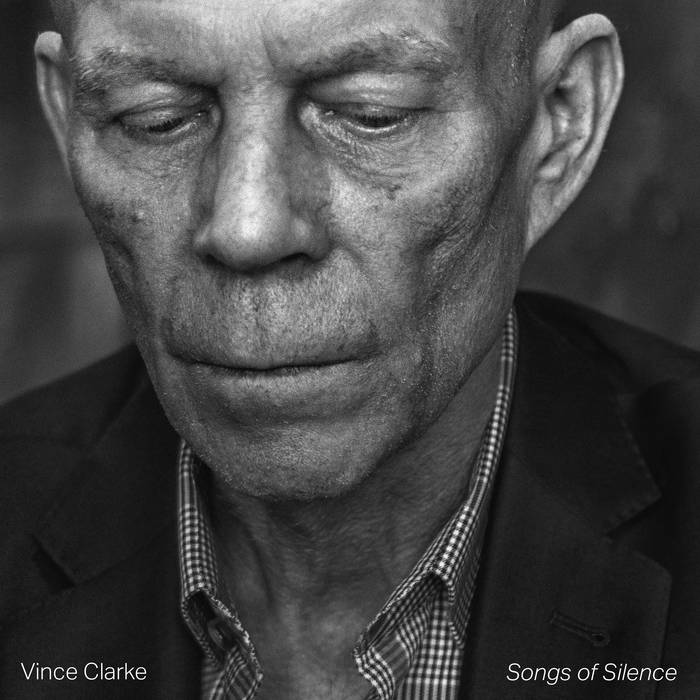 Songs of Silence
by Vince Clarke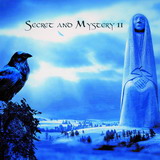 Secret and Mystery II
by Various Artists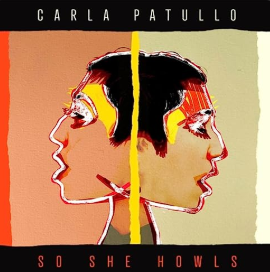 So She Howls
by Carla Patullo
Grammy Nominated 2024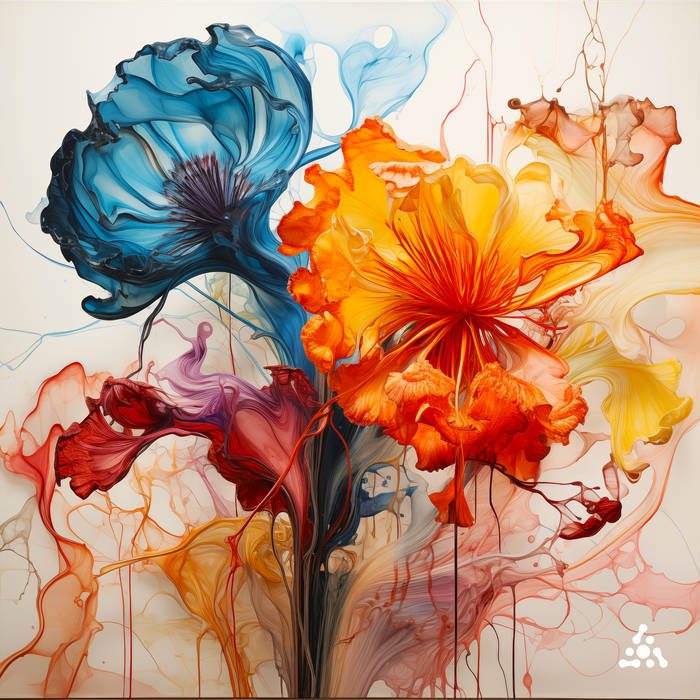 Colours
by
Astropilot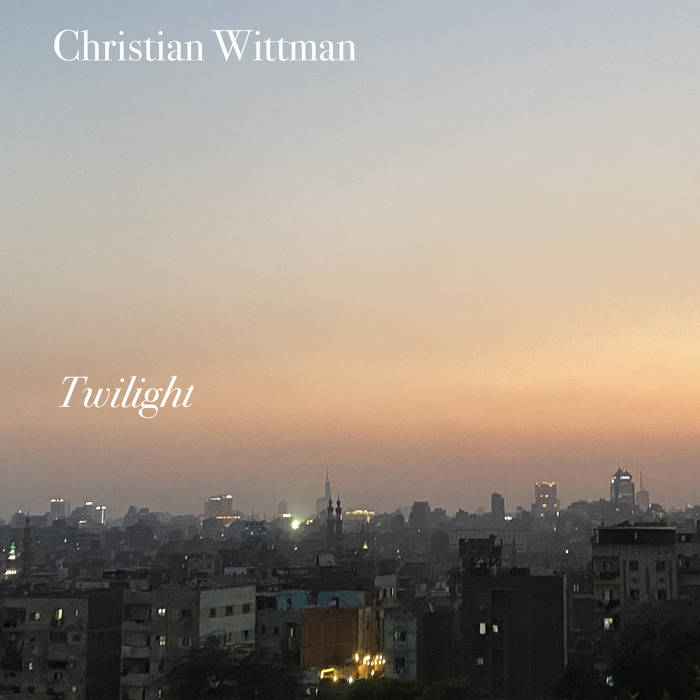 Twilight
by Christian Wittman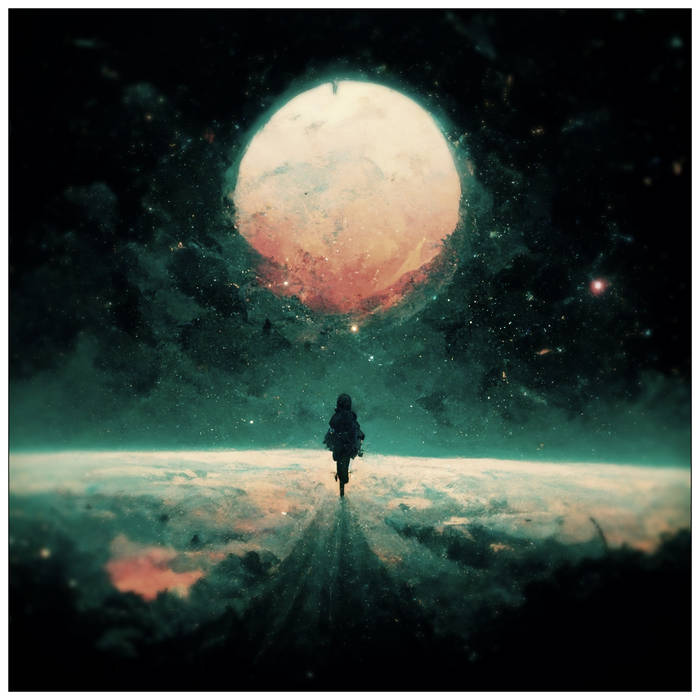 Phased Returns
by Exit Chamber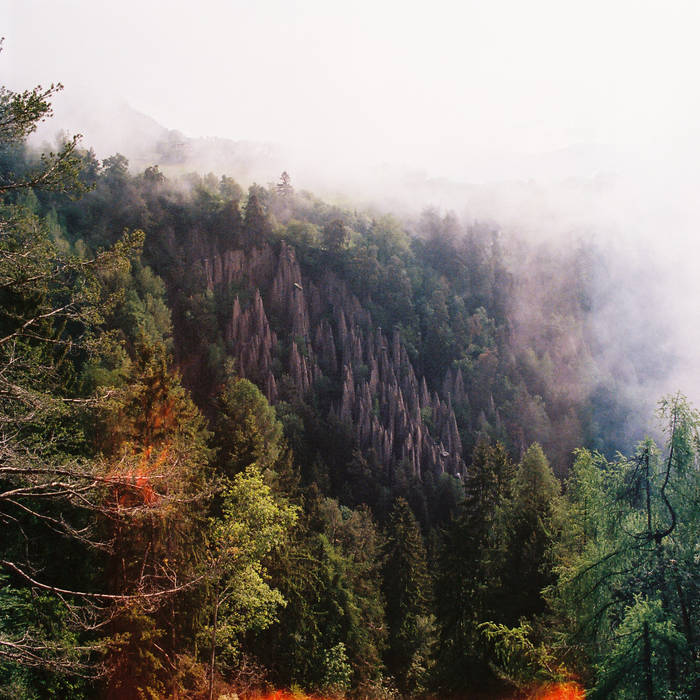 One Day Soon
(Original Motion Picture Soundtrack)
by Take Me There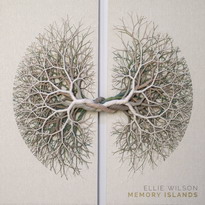 Memory Islands
by Ellie Wilson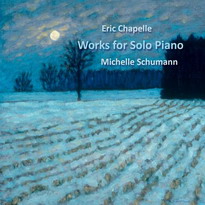 Works for Solo Piano
by Michelle Schumann
composed
by Eric Chapelle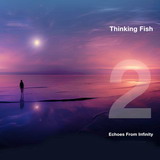 Echoes From Infinity
by Thinking Fish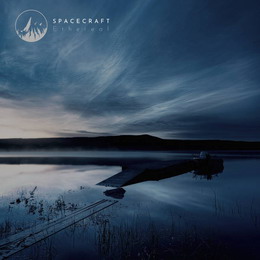 Ethereal
by Spacecraft
Infinite
by Morton Jones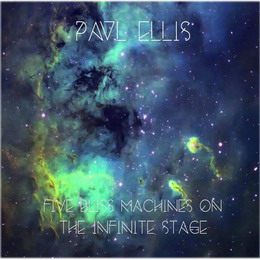 Five Bliss Machines on the Infinte Stage
by Paul Ellis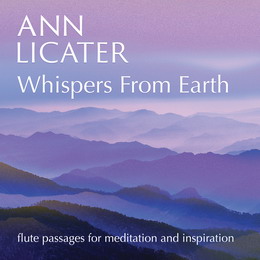 Whispers From Earth
by Ann Licater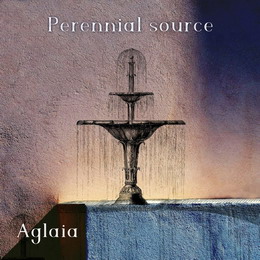 Perennial Source
by Aglaia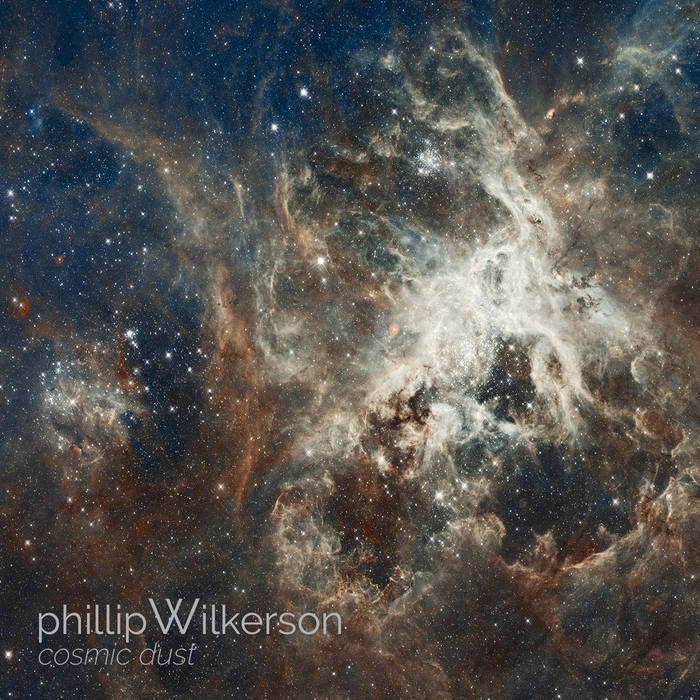 Cosmic Dust
by Phillip Wilkerson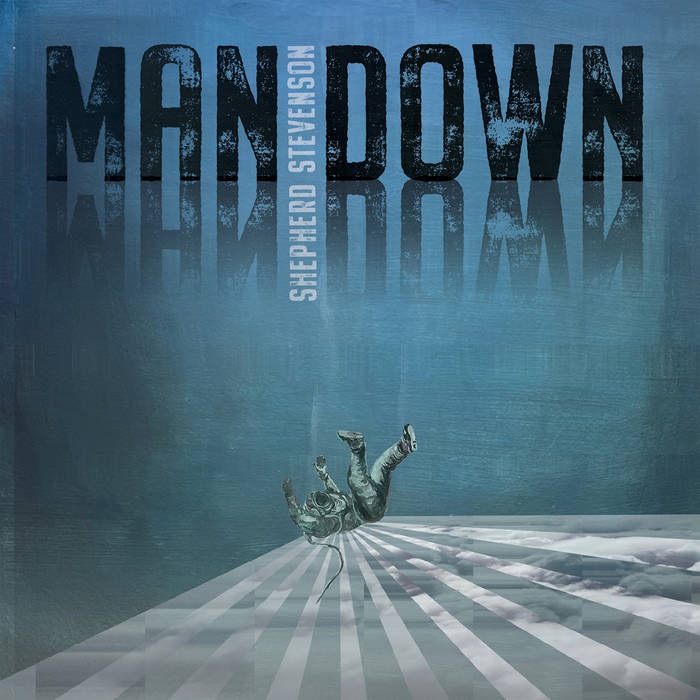 Man Down
by Shepherd Stevenson

Somewhere In-Between
by Jim OttawayS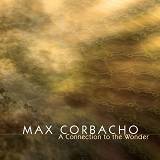 A Connection to
the Wonder
by Max Corbacho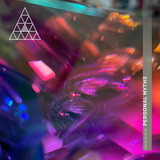 Personal Myths
by Steve Brand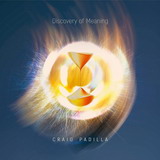 Discovery of Meaning
by Craig Padilla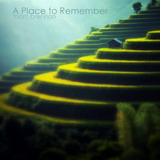 A Place to Remember
by Thom Brennan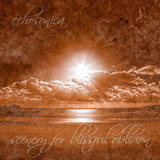 Scenery for
Blissful Oblivion
by Echosonica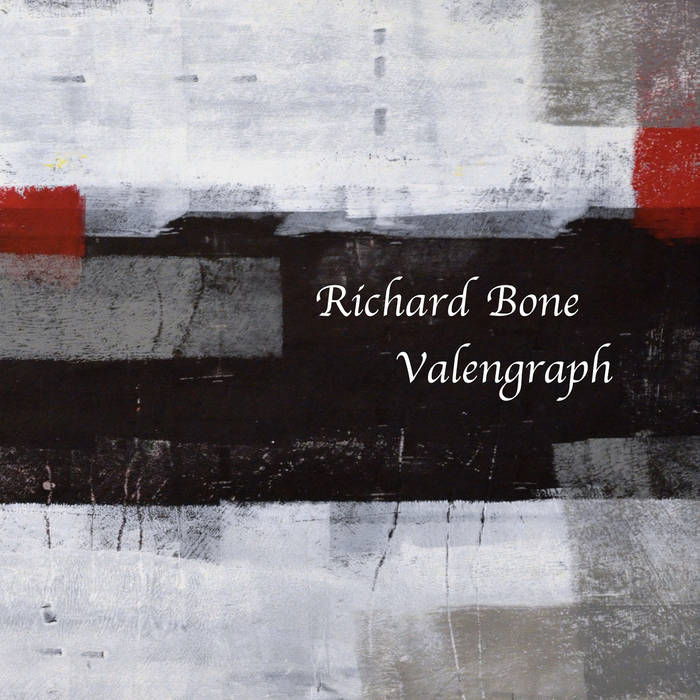 Valengraph
by Richard Bone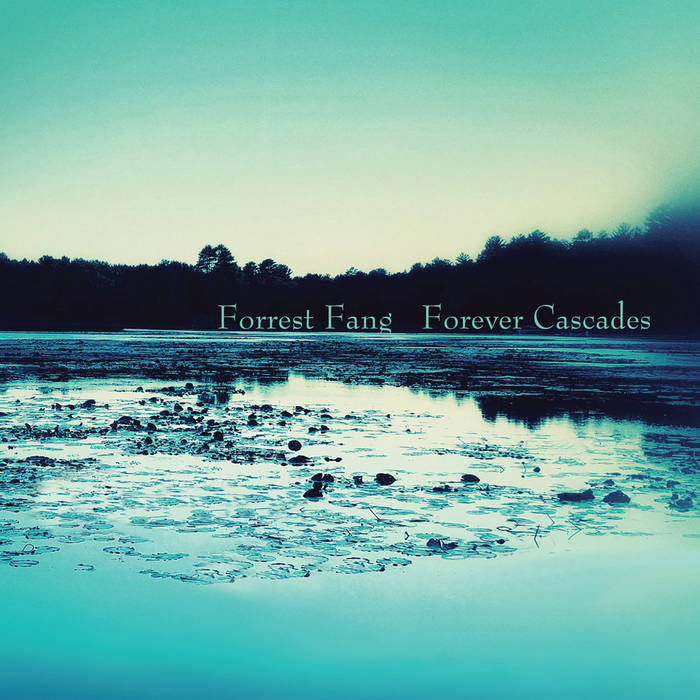 Forever Cascades
by Forrest Fang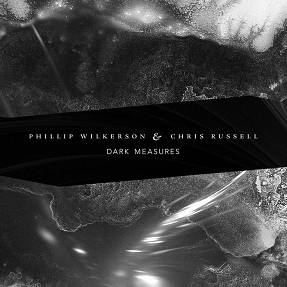 Dark Measures
by Philip Wilkerson & Chris Russell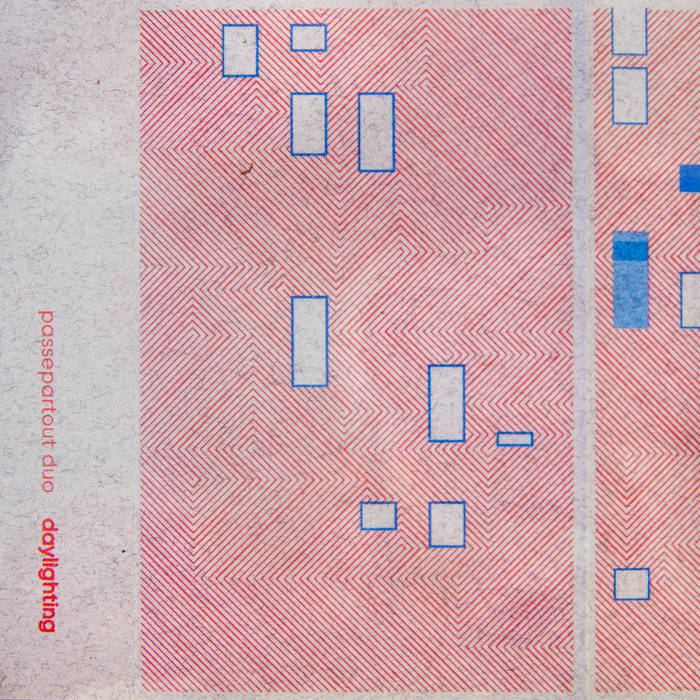 Daylighting
by Passepartout Duo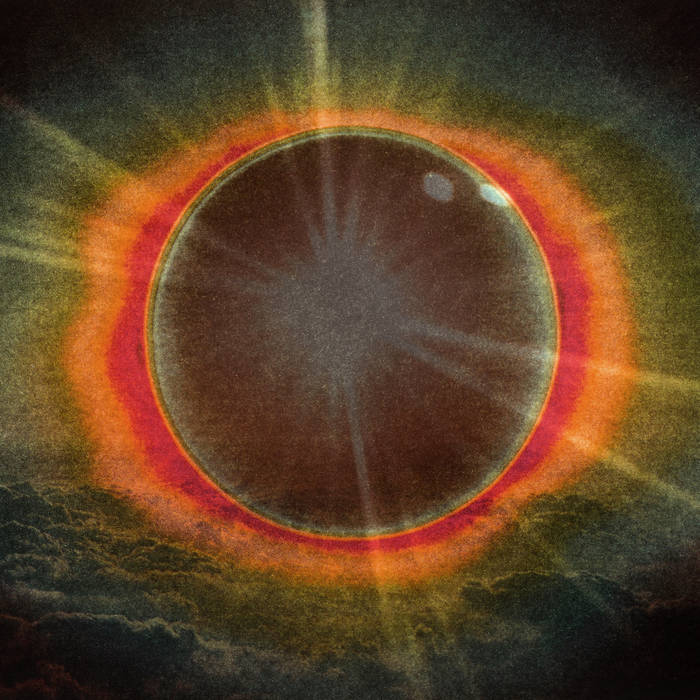 Diptych
by Growing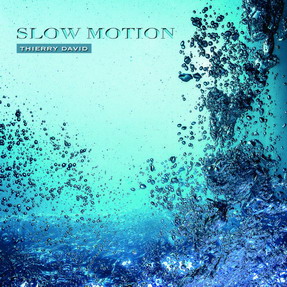 Slow Motion
by Thierry David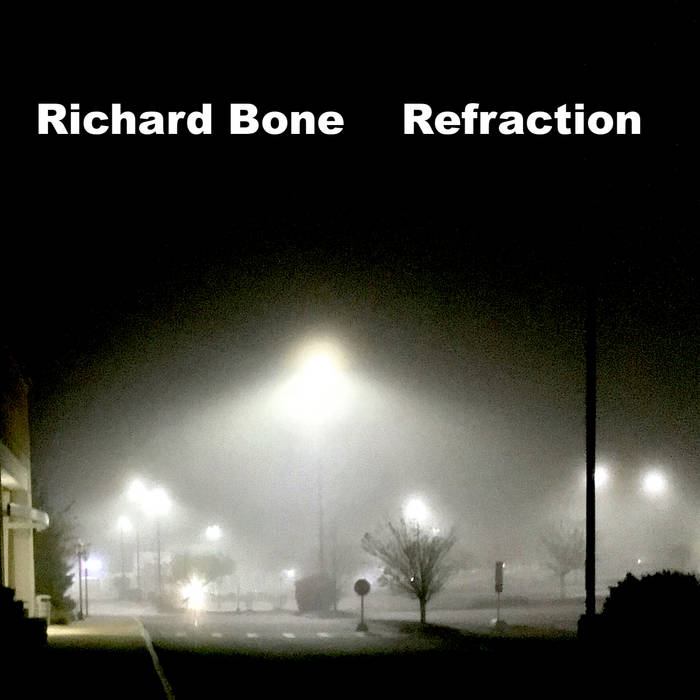 Refraction
by Richard Bone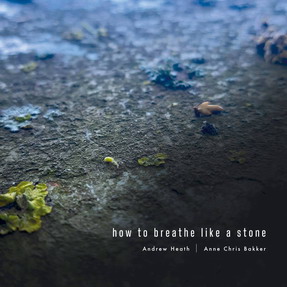 How To Breathe
Like a Stone
by Andrew Heath &
Anne Chris Bakker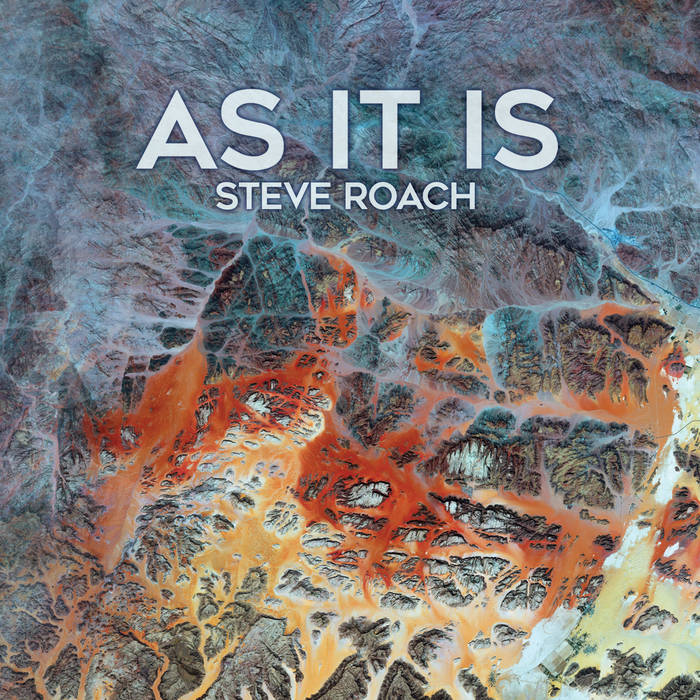 As It Is
by Steve Roach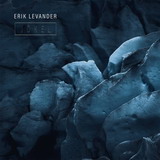 Jökel
by Erik Levander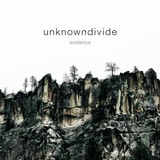 Existence
by unknowndivide