About
Articles Index
Blog
CD Focus
Charts and Playlists
Interviews
Interviews Around the Web
Links
Michael Diamond Articles
Music Streams
News
New Releases 2018
New Releases 2017
New Releases 2016
Podcasts
Q & A
Reviews
All Reviews Index
Reviews Other Voices
Reviewers Index
Richard Gürtler Reviews
State of the Amb. Union 2014
State of the Amb. Union 2008
TDE Index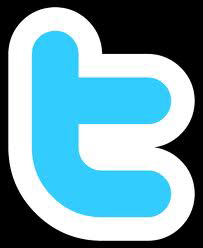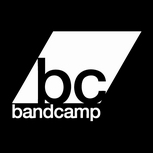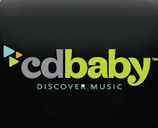 Ambient Visions Supports independent Musicians
---

---

---
The New Age Music Circle Ning website. Check it out today.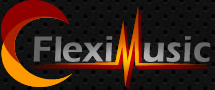 ---
Fight Piracy. Help your favorite artists fight illegal file sharing!
---
AV's Q&A
With Forest

---
Articles Around
the web
New Age Music
Made Simple
by Stephen Hill
---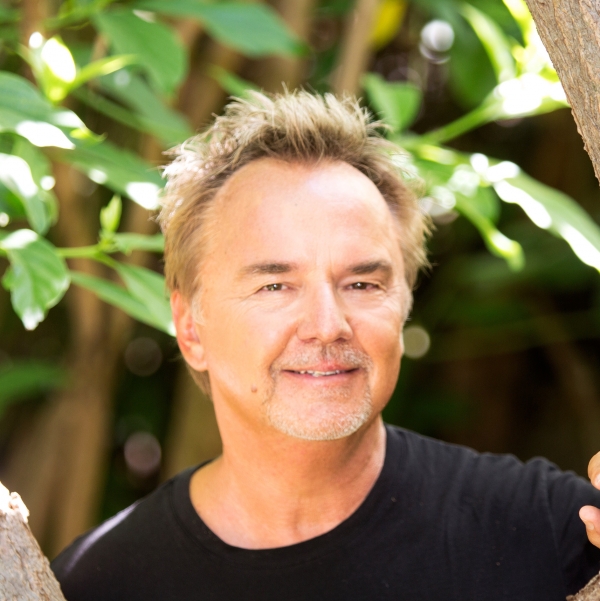 New Interview with
Peter Kater on
the Mainly Piano site
Check it out by
clicking here.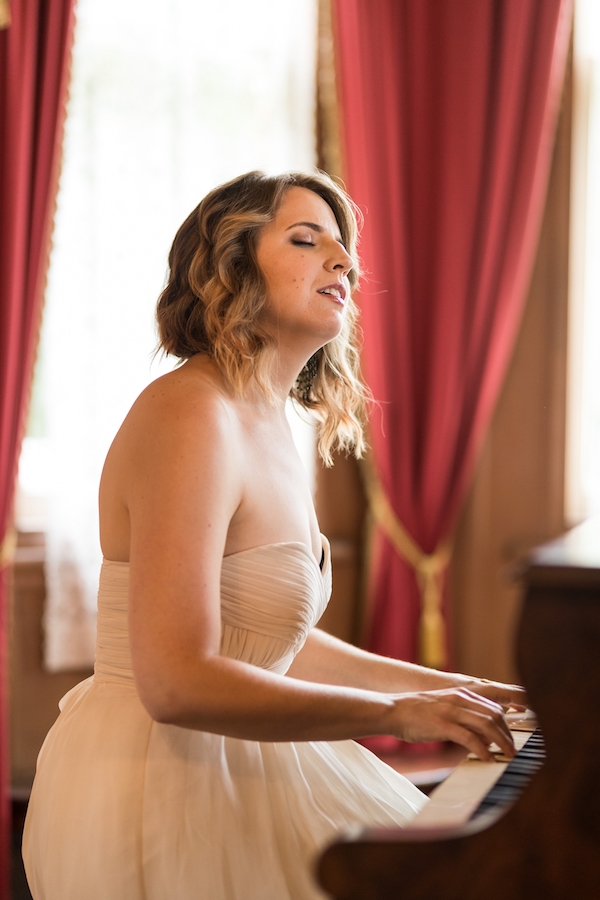 New Interview with
Rachel LaFond on
the Mainly Piano site
Check it out by
clicking here.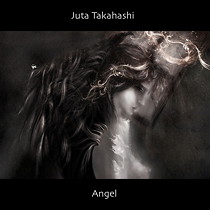 Angel
by Jutaro Takahashi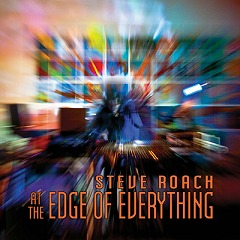 At the Edge of Everything
by Steve Roach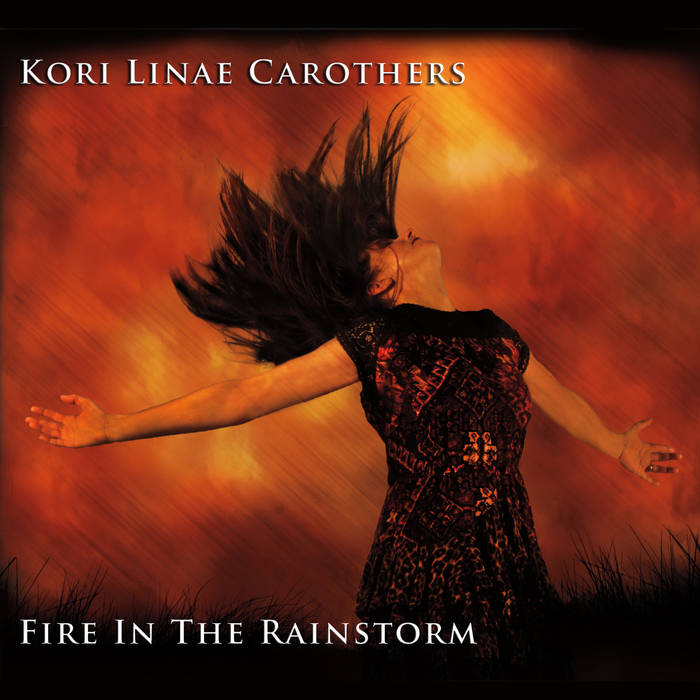 Fire in the Rainstorm
by Kori Linae Carothers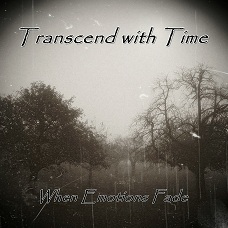 When Emotions Fade
by Transcend with Time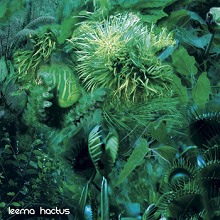 Leema Hactus
by Lorenzo Montana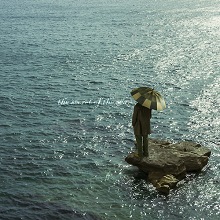 Secrets of the Sea
by Bruno Bavota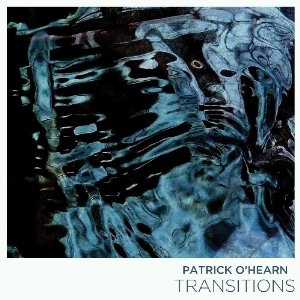 Transitions
by Patrick O'Hearn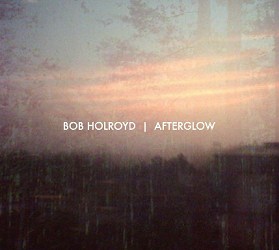 Afterglow
by Bob Holroyd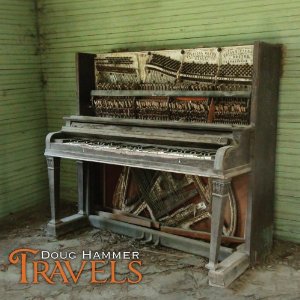 Travels
by Doug Hammer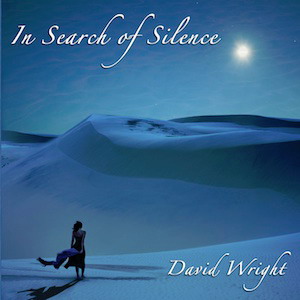 In Search of Silence
by David Wright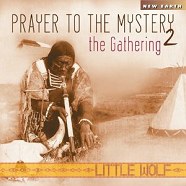 Prayer to the Mystery: The Gathering 2
by Little Wolf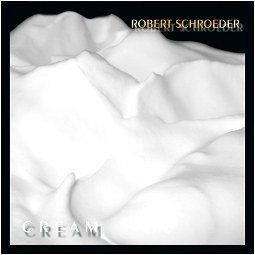 Cream
by Robert Schroeder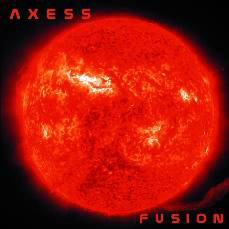 Fusion
by Axess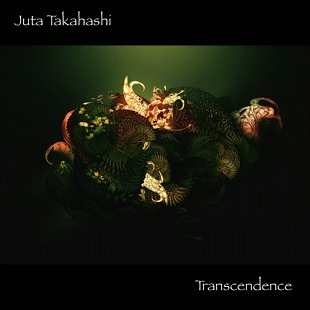 Transcendence
by Alpha Wave Movement
Visitors
1,470,246
Over 1 million visitors!!


Music in Focus

Online since 1999 | Last Updated 4-20-2018


Page Views
3,971,277
Over 3.5 million page views!!

---

---
MMichael Foster
Editor AV

4/22/2018

I've been pretty quiet here on Ambient Visions as of late to the point where some have even expressed the thought to me that they thought the site was no longer active. I've always done some updating on the charts and playlists page, tried to keep the new releases page pointing out what you should be looking for and keeping the standout releases posted to the front page of the site so that you will know what titles should be on your purchase or must listen to list. With Spotify and Bandcamp there is very little reason that fans of ambient music should be completely unaware of what a particular artist sounds like and in many instances it offers fans a chance to hear their latest releases on the day they come out. I won't go into the whole debate about whether streaming is giving enough back to the artists to allow them to continue their musical pursuits but I think that it will be the topic of discussions here on AV as they are within any other musical community discussing the future of the musical arts.

If you are on Facebook you might also have noticed that the Ambient Visions page as well as my own personal page have disappeared from the platform. Short story is that I could no longer tolerate their cavalier handling of millions of people's personal information including my own to the point that I decided that I was no longer going to be a part of their social ecosystem anymore. This is a choice everyone makes for themselves and I do not tout my view as being the way everyone should approach this issue. I just wanted to let everyone know here on the website that if you are still looking for information about Ambient Visions in the social sphere you can find me on Twitter at https://twitter.com/AmbientVisions and be sure to use or check the hashtag #ambientvisions where the posts will collect and you can peruse them all at once. While I am sure that Twitter is not pure as the driven snow when it comes to the use of my personal information I do not intend to fill this account with anything except my interest in music and in particular ambient and related genres.
---
Nocturnes II
by Max Corbacho

Nocturnes II by Max Corbacho AV Spotlight CD Review

Welcome to another journey into the silky darkness of the night with Max Corbacho as he unleashes Nocturnes II for his fans to devour and enjoy. Nocturnes II was released on April 20, 2018 and from the first notes of Celistia which clocks in at a hefty 23:13 the listener knows that this is going to be a special journey that will leave them wishing for more when it finally comes to a close after the last track called Moon Apparition closes out the album. Nocturnes II to me encapsulates the slow breathing and mystical aspects of those darkest hours of the night when all is quiet in the world and the only thing that breaks that silence are the sounds of crickets, birds or animal calls as they wander the landscape when humans have retreated to the warmth oftheir beds until daylight once again returns the world to them.

With Nocturnes II Max has created a soundscape that is shadow-encased but in a way that is inviting and urges us to step into the shadows ourselves not in a fearful way but in an intimate way by embracing the darkness that surrounds us at night. Max has outdone himself with Nocturnes II and has given us a masterpiece of music and sounds that will be played over and over again in the coming months.
---
AV's Upcoming, New and Notable Releases

Perspective
by Shunkan idou

It's Time)
by Omel

Pareidolia
by jarguna

---

Particle Void
by Sphäre Sechs

Relics (5/4/18)
by Inner Vision Laboratory

Drawn From Memory
by joergmueller

---

Before Sunrise
by Jeff Greinke

Collaborations I + Aftermath
by Stratosphere

---

4@33
by John Broaddus

To the Heights
by Zen Rat

---

Chroma Plateau
by Numina

Across a Sea of Dreams
by Bing Satellites

---

---



Remarkable Events
by Kloob

---
---
Mike G


Electronic and ambient pioneer Steve Roach started creating his music during the late '70s golden age of analog synthesizers, a time when the digital variety was only visible on the horizon. So it's refreshing that an album which continues that hands-on tradition, Spiral Revelation
(2017), garnered his first-ever Grammy nomination. Chosen in the Best New Age Album category, the album is crafted almost entirely with modular and stand-alone synthesizers, its sound grounded in the dynamic, spiraling interweave of melodic and rhythmic sequencer forms.

With its analog leanings, Spiral Revelation sounds utterly contemporary thanks to Roach's technological sophistication and creative maturity. Yet the bubbling, kinetic melodies point to his origins, making it a natural place to begin the story of how far and wide he has travelled.

Read the rest of this article by clicking here

---

How to Choose a Digital Piano – 10 Factors to Consider According to Science by Rob Beck

A digital piano is an electronic keyboard that emulates the sound and the feel of a genuine acoustic piano. It can be differentiated from its precursor instrument – the "synthesizer" – which uses electronically produced sound waves to create specifically electronic sounds.

The first digital piano commercially available was produced by Yamaha in 1983. The Clavinova YP-40 was the most notable of the releases. More of an extension of the synthesizers of the 1970s, the sounds were electronically produced using Frequency Modulation, rather than sampling technology which is used by all digital pianos today. [1]

Frequency Modulation synthesis (more commonly referred to as simply "FM") works by modulating (or changing) the frequency of an electronically produced sound wave. This results in a wide variety of tone, dependent upon the changes in frequency and a combination of other waves. [2]

A sample, on the other hand, is a short digital recording that can be triggered via a MIDI instrument, such as a piano-style keyboard. [3]

A modern digital piano has a large bank of short digital recordings (samples) that are triggered by hitting the keys of the keyboard. Most modern digital pianos are capable of reproducing touch-sensitive play (see later).
---
Vin Downes


When the Sea Lets Go

When the Sea Lets Go: AV talks to Vin Downes

Vin Downes began studying guitar at the age of eleven. His early interests were in electric guitar, but this all changed when he heard the opening notes of David Cullen's "Along the Way" on a Windham Hill Records guitar sampler. He immediately immersed himself in the fingerstyle music of Will Ackerman, Michael Hedges, David Cullen and Leo Kottke.

Greatly influenced by the music of artists on Windham Hill Records in the late 1980's, Downes furthered his interest of fingerstyle technique and composition by earning a degree in classical guitar performance and music education from William Paterson University. While at WPU, he studied classical composition and had several of his compositions performed by soloists and ensembles, including the New Jersey Percussion Ensemble, Helix Ensemble and members of the Composer's Guild of New Jersey.

Vin Downes has released four studio albums, two of which were produced by Grammy Award winning guitarist and producer, Will Ackerman. He is currently a performing member of "The Gathering – A Concert Series presented by Will Ackerman".

He has recorded and performed with musicians including Will Ackerman, Tom Eaton, Michael Manring, Eugene Friesen, Liz Story and Tony Levin.

Vin Downes is a public school music teacher in New Jersey, where he currently teaches classical guitar at Bayonne High School.

To read AV's interview with Vin click here

---

Other Artist Interviews on Ambient Visions


Shifting Sands: AV Talks to Lynn Tredeau
Breathe: AV talks to Carl Borden
Kreuzblut Michael Brückner talks to Mathias Grassow
Indesterren AV talks to Tom Eaton
What We Left Behind Michael Brückner talks to Robert Rich
Music for a Busy Head Vol. 1 AV talks to Matt Coldrick
Chakra Balance AV talks to David and Steve Gordon
Heading West AV talks to Mike Howe
The Blue Rose AV talks to Al Conti
The Great Hoop AV talks with Steve Brand
Cosmic Diva AV talks to Stephanie Sante
Primitives AV talks to Remy Stroomer and Michel van Osenbruggen aka Synth.nl
Subliminal Pulse AV talks to Bruno Sanfilippo
Miles Tones Av talks to Jame Kirsch aka General Fuzz
In Search of Silence AV talks to David Wright
Beachcombing AV Talks to Bob Holroyd
The Mountain Lake AV Talks to Johan Agebjorn
Jewel in the Sun AV Talks to Diane Arkenstone
A Quiet Light AV talks to Meg Bowles
Fragments AV talks to Steve Roberts aka Amongst Myselves
A Day Within Days AV talks to Michael Allison aka Darshan Ambient
Frequency Response AV talks to Matthew McDonough aka MjDawn
Portal AV Talks to Rich Brodsky aka Atomic Skunk
Blue Dream AV talks to Fiona Joy Hawkins
Where Edges Meet AV talks to James Murray
Carrying the Bag of Hearts AV Talks to Janet Robbins
Into the Infinite AV Talks to Chad Kettering
A New Kind of Love AV Talks to Robin Spielberg
Following the Call AV Talks to Ann Licater
Dimensions AV Talks to John Lyell
Touching the Serpents Tail AV Talks to Robert Fox
Vast AV Talks to Saul Stokes
Fever Dreams III AV talks to Steve Roach 2007
Sankhara AV talks to cyberCHUMP

---
Stefan Strand

AV's Quick 10 Interview

Legacy AV's Quick 10 With Stefan Strand aka Between Interval

Since the age of 14, Swedish composer Stefan Strand has been experimenting with and creating electronic sounds. Initially inspired by video game soundtracks and the German techno scene, it wasn't long before he was discovering the more expansive soundscapes of artists like Jean Michel Jarre, Robert Rich, Aphex Twin and Pink Floyd.

In 2003 he created Radio Silence, his first ambient album, and self-released it under the name Between Interval. He knew then that he had found a vast genre that he would come to explore for many years.

Strand wants his music to be a rewarding and immersive experience for the listener. "I try to create atmospheres and moods with my music. I wouldn't call it minimalistic, but instead of giving away too much in terms of melodies I aim to incorporate subtle and implicit changes."

Since it's initial release, Radio Silence has been remastered and released on the Spotted Peccary label along with four other releases, Secret Observatory, Autumn Continent, The Edge of a Fairytale and Legacy.

Click here for this quick 10 interview with Stefan Strand aka Between Interval

---

Other Quick 10 Interviews on Ambient Visions

A World Bathed in Sunlight AV's Quick 10 with Matthew Stewart
Imbue AV's Quick 10 With Androcell aka Tyler Smith
---
AV Goes to NYC
and reviews the
FLOW concert

AV's Concert Review

An Introvert Journeys to New York City and Goes With the FLOW

As you may or may not know I tend to be a very introverted person who is connected to a broad musical world via my Ambient Visions website and rarely do I venture out into the really real world other than at a very mundane level as I head off to work or to do a variety of equally unspectacular chores that make up my daily life. On occasion though I am tempted to step out of my ordinary introverted life and to step into that wider world which makes introverts like me quiver in their boots and on an even rarer occasion I act on those temptations and dive into that real world. October 6 was one of those days where the benefit of venturing out overwhelmed my reservations and sent me off to the big city to discover the joys of live music.

What, you might ask, would tempt an introvert such as myself out of his seclusion and pull him to the big city? I'm glad you asked. I wanted to go with the FLOW. I know that doesn't sound like a compelling reason and what the heck does it even mean anyway. The FLOW in this case is a new ensemble group that was celebrating the release of their first album simply entitled FLOW by performing as a group at the Weill Recital Hall at Carnegie Hall in New York City which is a celebrated musical mecca of the performing arts in the United States. The motivating factor here was the composition of the group and the nature of the guest artists who would be performing with them on that Friday night in New York City.
---
The Radiant Sea

by Bridge to Imla

The Radiant Sea by Bridge to Imla AV Spotlight CD Review

The Radiant Sea is the debut release by Bridge to Imla (Hans-Dieter Schmidt & Michael Brückner) and is the perfect example of what happens when two veteran ambient artists pool their talents under a new moniker and make music together. What happens is that these two talented artists blend their skills and create a wonderful new album that goes farther musically speaking than either could have gone on their own. The beauty of collaboration in the internet age is that artists who are separated by distance who would like to work together can make it a reality simply by sending their pieces of the whole back and forth via the internet after they are recorded in each of their respective home studios until the project is completed.

The title The Radiant Sea may lead a listener to think that the music is going to sparkle and shine like sunlight glistening off the surface of water but contrary to the title the music goes much deeper than what a person might see reflecting off the surface of the sea. In fact if you look at the titles you will see that they concern water currents or geological places of the Pacific Ocean and some of those can be quite deep and quite dark. Just like the music. The music like the depths of the ocean is mysterious. The textures that define Bridge to Imla's debut album are many shades of gray with little wisps of light that break through now and again as if you were looking up at the surface of the water from far below.
---
Eclipse
by Frore & Shane Morris

Eclipse by Frore & Shane Morris AV Spotlight CD Review

I have always been a fan of Spotted Peccary music as it seems that they have a very enviable track record of releasing some of the best music to be heard in the ambient and associated genres fields. I don't say this lightly because there are many albums that cross my desk in any given week but it seems that every time a Spotted Peccary release appears I know that I can expect to hear some of the finest music being released and that I'll probably want to review it. Case in point is the new release called Eclipse by Frore and Shane Morris which will be released to the world on 11/17/2017 but which showed up in my e-mail box last week as a review copy from Spotted Peccary.

Frore aka Paul Casper is from Virginia Beach, VA and is a self-taught musician who works with digital and analog synths, singing bowls, flutes and electrical drum sequencers while Shane Morris hails from Fayetteville, Arkansas and has achieved a high level of mastery with percussive and wind instruments from all over the world including the frame drum, Navajo cedar flute, didjeridoo and electronic percussion. While this list may help you get a handle on some of the instruments that figure prominently on their new release Eclipse it does not even come close to telling you what can be done with those instruments in conjunction with two talented musicians who blend their musical visions into a single coherent statement that results in the imaginative tribal landscape that you will hear on Eclipse. A paint brush in the hands of an amateur yields average images and lacks true vision but put that same paint brush into the hands of a dedicated artist and the images on the canvas will astound. The same can be said of the musical instruments I mentioned at the beginning of this paragraph in the hands of artists like Paul and Shane..
---
Nebula
by The Haiku Project

Nebula by The Haiku Project AV Spotlight CD Review

With the release of Nebula The Haiku Project has now released 3 albums on the Real Music label. Nebula is an intriguing album and especially so with the delicate vocals that are provided by Sara Grabow who makes this album quite memorable. Sara Grabow as a singer has released 4 albums of her own that can easily be found on Spotify two of which are performed in English and 2 in Danish. Sara also hails from Denmark as does Henrik Hytteballe aka The Haiku Project. Her vocals provide an ethereal aura to the songs that she is featured on which allows the compositions to move in new and interesting directions.

Nebula has found that perfect balance between voice and music that allows both to reach their full potential without detracting from one another. Nebula features 10 compositions 6 of which feature Sara Grabow's voice as a major component of the arrangement and yet I still find the music refreshing and listenable even if left on repeat for an extended period of time. As a long time reviewer of instrumental and ambient music I am always doubtful as to how successful a pairing of vocals and instrumental music will be so that when a listener walks away from the experience they won't be thinking how great the instruments were or how beautiful the voice was but how marvelous the compositions were as they became one in the performance. That is the difficult task that Henrik and Sara tackled with the creation of Nebula and let me congratulate them on crafting an album that is filled with emotionally rich music that touches the listener from the very first song to the last.
---
Deep Space Blue
by Jim Ottaway

Deep Space Blue by Jim Ottaway AV Spotlight CD Review

Australian soundscaper Jim Ottaway, based in Gold Coast, Queensland, owns a quite extensive discography counting over 25 albums, all self-released on a CD or CDr formats since 2004, when he debuted with "First Light" album. During 2017 Jim Ottaway has released two albums, "Timeless e-Motion", which is out since January 1st and "Deep Space Blue" with the street date August 1st. Jim Ottaway's most recent album, carved between May 2014 and June 2017, comes in a catchy glossy 4-panel digipak designed by the artist himself, precisely exposing the focus on the fascinatingly ambiguous vastness of the cosmos. It immediately triggers the deep immersion, nice job, Jim!

6-minute opening piece, "Astral Voices", magnifies the listener transportation with euphoniously expansive and sonorously embracing female choir-like drones coupled with warmly nuanced blankets, scrupulously permeated by outlying gossamery cyber-biotic clatters. Gracefully immense intro!
---
Fiona Joy


Into the Mist

Into the Mist AV talks with Fiona Joy

Australian Pianist, Producer & Singer Fiona Joy is enjoying the success of her recent release Signature Synchronicity, has just returned from her third grand tour of China, recorded a new album in the US, and a feature concert with her Blue Dream Ensemble at the Joan Sutherland Performing Arts Centre (Sydney) -as well as performing in the Sydney Women's International Jazz Festival .

In China Fiona Joy is nick-named The Piano Angel, not just for her romantic, melodic songs and lush arrangements, but also for her gracious and mesmerizingly ballet-like performance style in concert. It's a style that will serve her new album well, considering it is inspired by modern-day fairytales. A prolific composer, she has always been interested in creating music that evokes images, emotions and stories.

When not recording or touring, Fiona is busy directing the entrepreneurial side of her music business, an effort which is crucial to the success of every independent artist. She manages her growing record label, Little Hartley Music, and promotes Fiona Joy Jewellery, her new line offering the upscale Swarovsky crystal-adorned bracelets and foot jewellery that she wears while performing barefooted in concert.

Click here to read Fiona Joy's interview about Into the Mist

Other AV's CD Focus Features available on Ambient Visions
---
Flow
by FLOW

Flow by FLOW AV Spotlight CD Review

Having discovered Windham Hill and Narada music at about the same time I was well aware of the ensemble approach that the labels employed to offer listeners wonderful music that extended the talents of one artist by pairing them with several equally talented musicians in the studio. The album would be released under the individual artist's name and the other musicians would traditionally be credited as guest performers on the main artist's album. Let me be clear right from the beginning about FLOW the album and FLOW the group this is not individual musicians guest starring on each other's compositions with each taking a shot at the lead throughout the album. Instead this is a group effort start to finish and as I listened to each of the songs I didn't get the feeling that one song represents Ackerman, one song represents Fiona and so on. Every composition represented FLOW as a performing group plain and simple.

In case you didn't already know FLOW is an acronym for the members of the group. F is for Fiona Joy. L is for Lawrence Blatt. O is for Jeff Oster and W is for Will Ackerman. Each member is quite distinguished as a musician, composer and performer in their own right but bring them all together and you have the equivalent of the superstar groups that have been occasionally formed in the rock world such as Power Station, CSNY, Asia or the Traveling Wilburys. So even before I sat and listened to the album I knew that I was in for a treat even if the album took the approach that many ensembles do which is to spotlight each member and their contribution to the whole while the other members supported each other's moment in the sun. Thankfully the members of FLOW took another route that would yield a cohesive whole which is much more powerful and pleasing than listening to musicians take turns playing their music.
---
Renée Blanche

Night Tides: AV talks with Renée Blanche

This time around Ambient Visions' Q & A has a go at Renée Blanche, host of an ambient music radio show called Night Tides. Night Tides is an eclectic blend of contemplative instrumental & electronic music that combines upbeat grooves and dubs with soothing melodies that whisper softly to the soul. Host Renée Blanche is a native of Detroit, Michigan. She stumbled into radio after ending her military career in El Paso, Texas. Her skills as a volunteer announcer were honed at community radio station KXCR during a three-year stay. Commercial radio was the next stop as a weekend announcer for adult contemporary stations K-LITE and B-94 FM. Renée moved to Kansas City in 1993 and was hired as the midday announcer for KCUR and as a traffic reporter for Metro Traffic Control. Her role as host of the Night Tides program began in September 1994.

Click here to read Renée's interview

Other AV's Q&A Features available on Ambient Visions
---
A Sea Without Memory
by David Helpling

A Sea Without Memory by David Helpling AV Spotlight CD Review

I have been listening to David's music since I first heard Between Green and Blue way back in 1996. Every release since that time including the collaborative efforts between him and Jon Jenkins have all been albums that showed the immense talent that David possessed as every composition shined like a brightly polished diamond. This latest release which came out on July 7, 2017 is the first of what I hope will be many volumes of David's ambient guitar music which takes our perceptions of what can be done with a guitar alone into a whole new realm.

A Sea Without Memory is an album that David created using just one guitar through some programmed pedals and recorded live to 2-track with very little processing. I know this because I asked David to confirm that it was just his guitar that I was hearing on these amazing and very expansive sounding tracks that make up the new album. And now even knowing it is just one guitar only increases my respect for what David has managed to create and record onto 2-tracks with little post processing. If you haven't figured it out yet this is going to be a positive review of David's new release and I hope that I haven't given you a spoiler for the review without alerting you first.
---
Legacy
by Between Interval

Legacy by Between Interval AV Spotlight CD Review

Back in the days when masterworks such as "Radio Silence", "Secret Observatory" or "Autumn Continent" were released, I was always considering Stefan Strand (actually these gems were recorded under his previous family name Jönsson) as a Swedish wunderkind. Yeah, we are moving back to the years 2004-2006. Followed by another impressive work "The Edge Of A Fairytale" in 2009, Stefan Strand has then disappeared for 8 years. However, the long wait is finally over and since April 2017 we all can celebrate colossal comeback of this hugely crafted soundscaper. Released by Spotted Peccary Music in their traditional 4-panel eco wallet featuring stunning cover art by renowned Polish digital artist and photographer Michal Karcz. With this connection you simply can't go wrong! Additional credit goes to Howard Givens for his fine mastering.
---
Albion

by Juta Takahashi


Albion by Juta Takahashi AV Spotlight CD Review

Japanese drone ambient Maestro Jutaro "Juta" Takahashi was quite silent since his last album "Transcendence" released back in September 2013. If I am right, in the meantime he has only re-issued his older album "The Door Into Winter" in March 2015 on a glass mastered format (original CDr edition was released in 2007). Now he makes big return with a brand new studio work published at the end of April 2017 on his own Lunisolar Records. The album was recorded from December 2016 to February 2017. As usual for all releases of Juta Takahashi, the CD comes in a standard jewel case with a transparent tray featuring some stunning visuals provided by artists mostly based at DeviantArt community. "Albion", dedicated to the majestic landscapes of the Great Britain, is no exception as it is graced by immersing "Serenity" crepuscular splendor captured by Simon Evans, an amateur photographer from New Zealand, now based in the UK.

Nearly 14-minute long opening piece "Silver Waves" straightly sets gracefully meandering dronescaping images carved by Juta Takahashi's masterful utilizing of his analog synths. Waving introspective layers are persistently permeated by climaxing high-pitched vistas, which already belong to distinguishable earmarks by this respected Japanese ambient drifter. If I remember well, I am strongly fascinated by these engrossing dissonant curtains since "Angel" track from the same titled CD album released five years ago. Indeed a very strong opening! "Frozen Day", only slightly shorter that its predecessor, delves deeply into stunningly foggy monochromatic sceneries, exquisitely reinforced by titillating piano glimpses.
---
Stardust
by Alphaxone & ProtoU

Stardust by Alphaxone & ProtoU AV Spotlight CD Review

Although Iranian deep space soundforger Mehdi Saleh aka Alphaxone and Ukrainian dark ambient venturer Sasha Cats known as ProtoU are debuting in my review section, both of them belong to already established names on acclaimed Cryo Chamber label. Actually to be correct, few years back I reviewed another project by Mehdi Saleh, his stunningly triumphant "Broadcast" CD as Spuntic released on Dutch Databloem label during 2014. I have been deeply fascinated by "Stardust" since the very first days sometime during January 2017 when Cryo Chamber introduced the first tracks of this collaborative project and I immediately knew I want to review one day this spectacular odyssey. Out since January 24th, the CD comes in an attractive matte 6-panel digipak, designed and mastered by Cryo Chamber's trailblazer Simon Heath.

Distant monolithic hums and translucently titillating field recordings announce the opening 9-minute "Consumed". Warmly nebulous stratums inconspicuously invade, glide, wave and commingle with auxiliary cybernetic signals, rumbling vestiges, glimpsing voice fragments and outbursting vertexes. The next piece, "Planemo Dreams", only slightly shorter than "Consumed", is driven by massive monochromatic drone walls persistently confronted with invasive cyber-organic tapestries, delicate metallic flickers and engrossingly nuanced and balmily reflective expansions. Spellbindingly immersing soundscape!
---
Eyes to the Height
by James Murray

Ambient Web Spotlight

Interview with James Murray by Ron Schepper for Textura e-zine

Ten Questions With James Murray

Though a number of James Murray's releases have been reviewed at textura, he hasn't been the subject of a major article or interview—until now. It's an oversight that should have been rectified long ago, but hopefully the following in-depth interview will be an adequate atonement. If anything, the interview comes at the perfect time as the London-based Murray has just issued a splendid new full-length, Eyes to the Height, which evidences the high degree of craft the self-taught composer has brought to all of his work since 2004. You never know quite what you're going to get with a Murray release, but rest assured the quality will be high, regardless of whether the focus is ambient-electronic, modern classical, or electroacoustic. We thank Murray for sharing so openly his thoughts on the album and his creative process.

Click here for the rest of the interview

---

Interview with Seb Taylor by Kevin Fairbanks and Gagarin for Psybient e-zine

[Interview] with Seb Taylor aka Kaya Project aka Hibernation

Today we bring you an interview with Seb Taylor. The man behind many amazing psychedelic electronic acts of varying styles, from the legendary Angel Tears to the ever popular Kaya Project, downtempo heavy hitting Hibernation and
the uptempo likes of Shakta and Digitalis. Seb has been more than busy, over many years with countless collaborative artists, producing this music that we love. So it is with great honor that we had the opportunity to chat with him about everything from his latest release, to the earlier days. Enjoy and share around!

Psy: Do you remember the first piece of music that inspired you as a kid? Can you describe the experience?

ST: I'd have to say film soundtracks. Especially the work of John Barry & John Williams. Growing up in the 1970's & 1980's meant a lot of my cinematic experiences were musically scored on these two composers. I can hear a direct correlation between my musical sensibilities and soundtracks like, 'The Black Hole' , 'James Bond', 'Star Wars' etc. Even in later life it was still movie music that has primarily touched and inspired me, latterly in the form of contemporary film composers like Thomas Newman for example (American Beauty, White Orlandear, Meet Joe Black).
---
New Reviews on Ambient Visions
Salvaging the Present

by Dean De Benedictis

Indesterren

by Tom Eaton

Dancing on the Wind

by Shoshanna Michel

Click here to read

Path of Dissolutions

by Hoshin
---
Getting the word out
about great music

| | |
| --- | --- |
| Prelude to a Dream by Shoshana Michel reviewed by Mainly Piano website | |


Prelude to a Dream is Shoshana Michel's third solo piano album and her second as a composer. After a 24-year hiatus from composing music, once she started again, the flood gates opened wide. Shoshana's first album of original music, Dancing on the Wind (2016), was nominated for Whisperings Solo Piano Radio's "Album of the Year," One World Music Radio's "Solo Piano Album of the Year" and SoloPiano.com's "Album of the Year." It would not surprise me at all if the gentle, heartfelt music on Prelude to a Dream does just as well or even better. The eleven pieces on this album are all very soothing and played with an expressive tenderness. In some ways, it could be a lullaby album, as the repeated left hand patterns are hypnotic and the overall tone of the music is very quiet and peaceful. You won't want to doze off and miss any of this, though! As he so often does, graphic designer Matt Streiby perfectly captured the feeling of the album with his cover artwork.

Read the rest of the review at Mainly Piano by clicking here.

---

| | |
| --- | --- |
| Deep Space Blue by Jim Ottaway reviewed by Kathy Parsons of Mainly Piano website | |

Deep Space Blue is an electronic ambient/space music release from award-winning Australian composer and synthesist Jim Ottaway. The creator of at least twenty-five albums of original music in a variety of genres as well as music for films and television, Ottaway's resume' is long and very impressive; Deep Space Blue is his eleventh international release. The inspiration for Ottaway's music stems from his love of nature and his spiritual connection to the Gold Coast of Queensland, Australia. The music on this album has a very organic feeling and features a variety of (electronic) musical instruments as well as atmospheric sounds. Not surprisingly, the music conveys feelings of vast darkness and of effortless floating through space and time. The six tracks range from just under six minutes to about 16 1/2 minutes, so there are very few breaks in the music. The tracks were recorded over a three-year period, and Ottaway also did the mixing, mastering, graphics and album design.

Read the rest of the review at Mainly Piano by clicking here.

---

| | |
| --- | --- |
| From the Darker Seasons by Jeff Pearce reviewed by Candice Michelle of Journeyscapes Radio | |

From the Darker Seasons continues in the signature ethereal-ambient, electric guitar style of music that Jeff Pearce triumphantly re-embraced in 2014 with his album With Evening Above, which was subsequently followed up by his 2016 album Follow the River the Home. The last album in this style that Jeff recorded before taking a hiatus for over a decade was his landmark 2002 release, Bleed, which preceded some lovely albums recorded on Chapman Stick followed by one piano album.

Read the rest of the review at Journeyscapes Radio website by clicking here.
---
MMichael Foster
Editor AV

State of the Ambient Union 2014

A few years back I ran several opinion pieces of those involved in the ambient/new age music industry about the state of the ambient union as it existed in 2008. As the pace of technology increases and the fact that the way we consume our music seems to be in a constant state of change I felt that perhaps it might be nice to revisit this topic again and take a look at the ground that we covered in the last 10 years or so musically speaking and what kinds of changes we might expect over the next few years in regards to ambient music creation and distribution.

The music industry has been in a state of constant change since I first started to listen to music way back when I put the needle down on my first 45 RPM record. While the changes took a little while to manifest back in the day because there was a manufacturing process that drove the music industry that had to be adhered to and it took time and lots of money to make changes from albums to 8-tracks to cassettes to CD's. Once music became separated from the physical and broadband speeds increased enough that files could be uploaded and downloaded all bets were off in regards to what the future held for the record labels and for the artists themselves.

These series of writings are not an attempt to predict the future of the music industry and the ambient/new age genres in particular as we have seen the futility of trying to do that every time a rock solid prediction (so it seemed at the time) falls flat on its face in the cold light of the future. Let's just say that these writings are musings of those who make, distribute or play it on the air. It is a time to look at where we have come from and what possibilities lie ahead for the ambient/new age artist if things continue on their present course.

Blake Gibson aka Broken Harbour offers up his views of where the ambient community is currently and shares his thoughts on streaming, physical product and why it's a great time to be an ambient musician or listener.


Blake Gibson
aka Broken Harbour
---
---
Paul Avgerinos

Law of Attraction

Artist Spotlight on Paul Avgerinos

When Paul Avgerinos graduated from the Peabody Conservatory of Music in 1980, as a full scholarship honors student, he had already performed as a bassist with Isaac Stern, Jean Pierre Rampal, The Beaux Arts Trio, Baryshnikov and many other great classical artists. He also has won scholarships to play and study at music festivals in Tanglewood, Aspen, Grand Teton, Taos, and Spoleto (Italy). After graduation, Paul served as principal bass of several major symphony orchestras around the world, and gave solo recitals as well.

Expanding into more popular genres, Avgerinos toured as a bassist with Charles Aznavour, Liza Minelli, and the jazz legend Buddy Rich. Seeking to further his original composition and develop his childhood passion for electronic music, Paul built Studio Unicorn, a comprehensive digital/analog recording studio, in 1984. Nine solo CDs in the New Age genre followed, including Muse of the Round Sky on the Hearts of Space label. Muse was nominated for a Grammy and is played on more than 2,000 radio stations around the world in addition to syndicated shows such as Music from the Hearts of Space and John Diliberto's Echoes. Two thirty ­minute features with the latter are added to his credits along with his many other radio interviews. Paul's music is currently being played on Sirius XM Satellite radio & DMX as well as Music Choice SoundScapes.

He has appeared on fourteen sampler CDs and as a guest artist on albums by Joanie Madden, Faruk Tekbilek, Joaquin Lievano, Brian Keane and others. Paul records and produces many popular albums as well and has worked with artists as diverse as Jewel, Willie Nelson, Deana Carter, Richie Havens, Run DMC, and the Celtic Tenors . Avgerinos always makes time for scoring and has worked on many Film, Commercial, TV, and Cable projects for all of the major and minor networks. Paul's work on Peter Kater's Red Moon earned A 2004 Grammy Nomination. Paul's album GNOSIS placed #1 on the New Age & World Radio Chart and his latest, Garden of Delight, won an award for the Best World Album of 2007. Keeping busy creating original music for a variety of interesting and rewarding projects is a way of life.

Currently, Paul lives and works in his Studio Unicorn, Redding, Connecticut, where the deer pass by his studio windows and the hawks and eagles give inspiration from above .
---
Sounds to
Listen For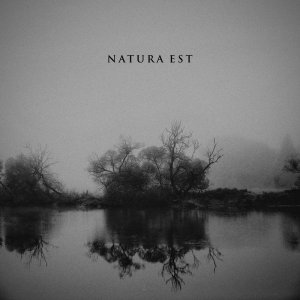 Natura Est
by Natura Est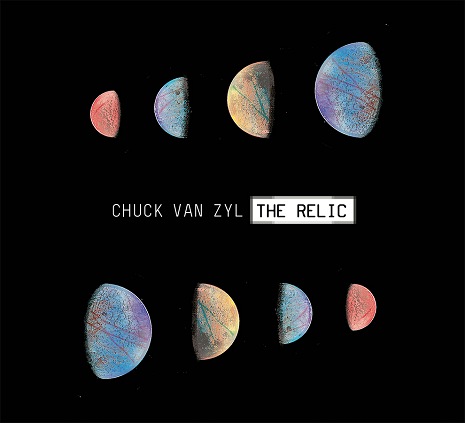 The Relic
by Chuck van Zyl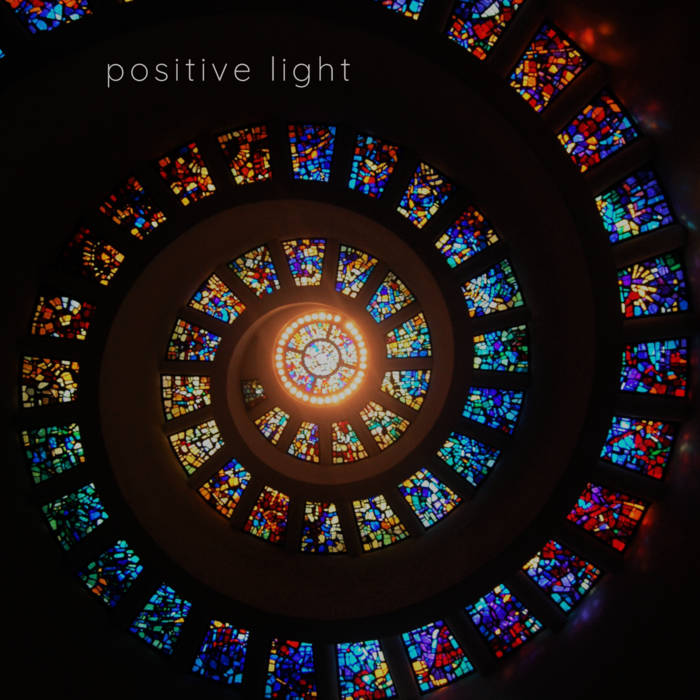 Positive Light
by SC Slator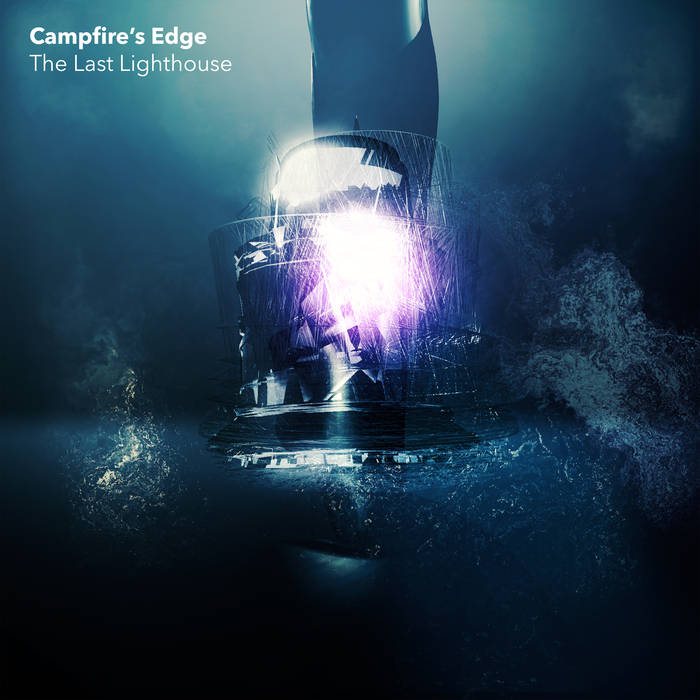 The Last Lighthouse
by Campfire's Edge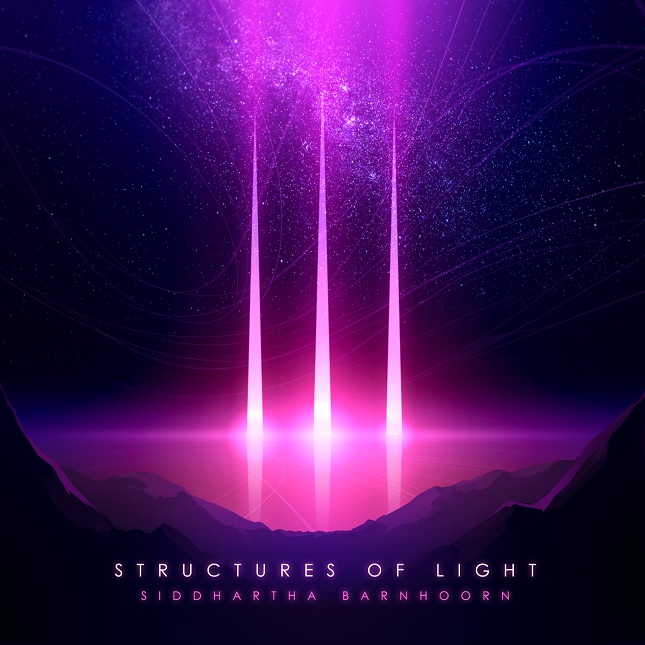 Structures of Light
by Siddhartha Barnhoom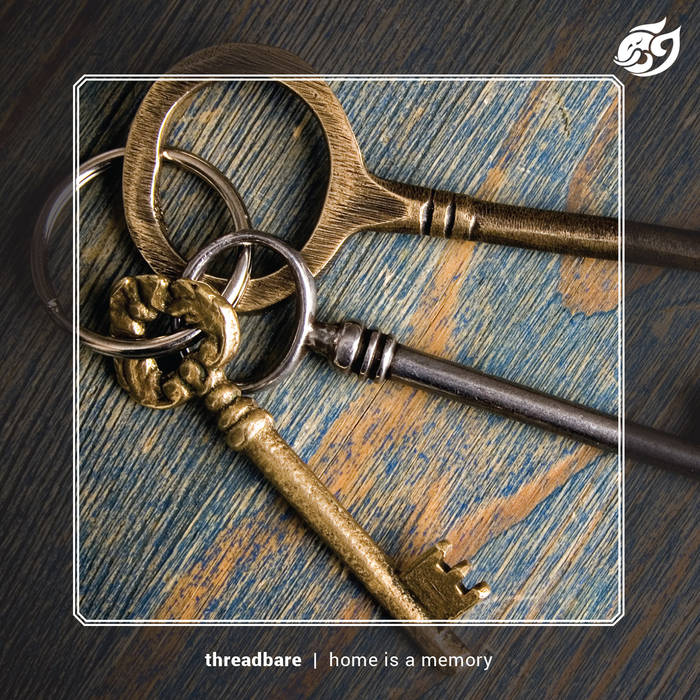 home is a memory
by threadbare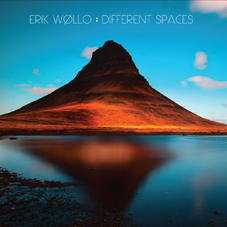 Different Spaces
by Erik Wøllo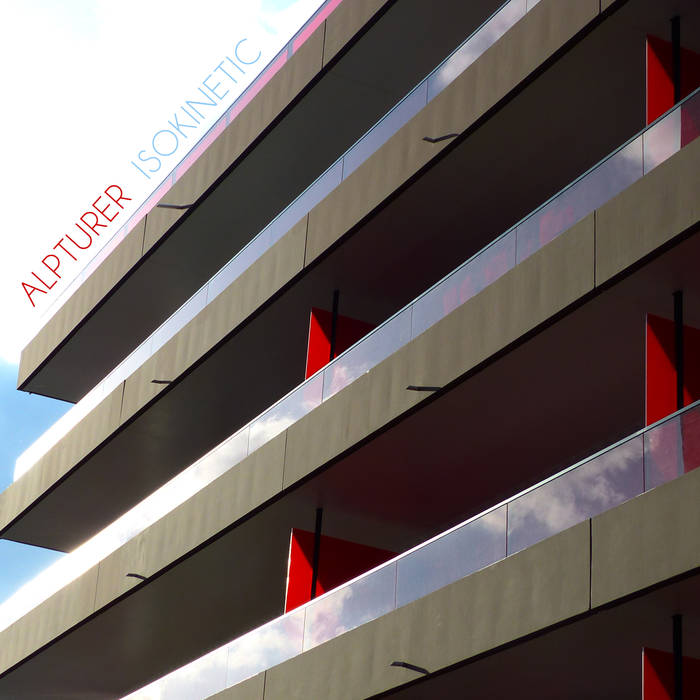 Isokinetic
by Alpturer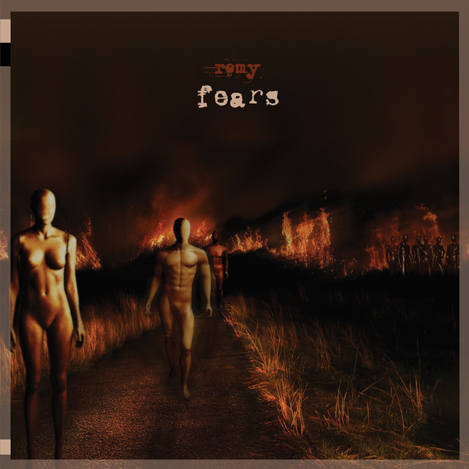 Fears
by Remy

Four Days In My Life
by Louis Colaiannia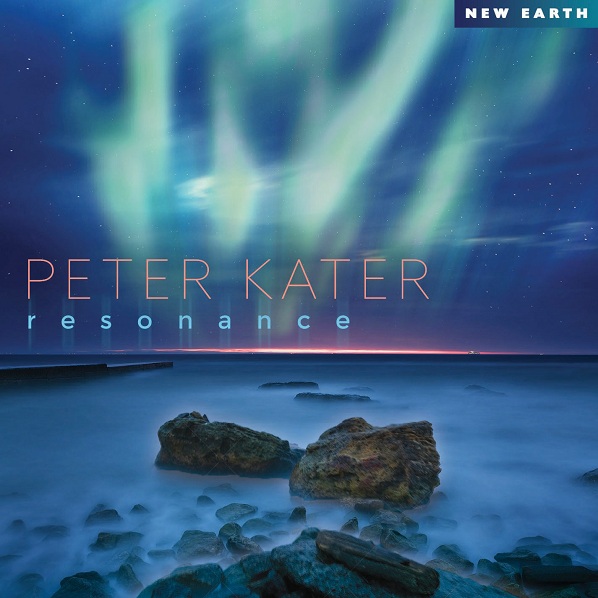 Resonance
by Peter Kater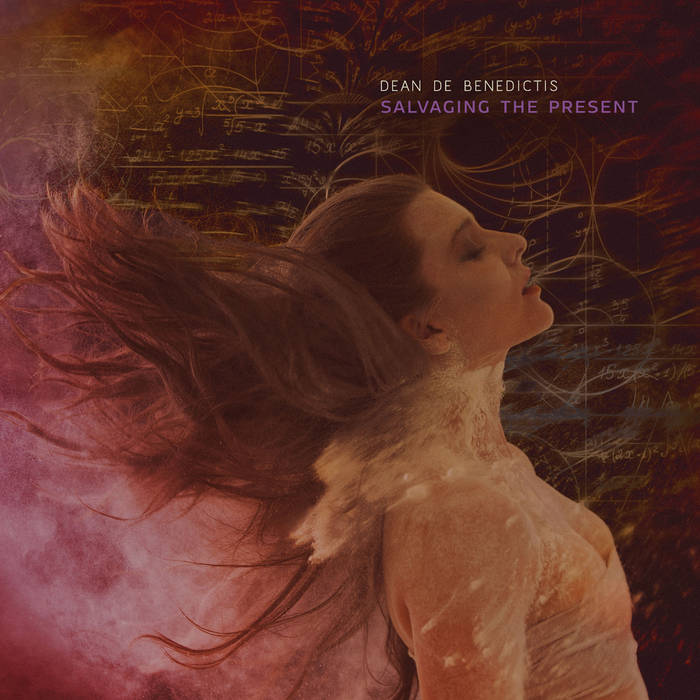 Salvaging the Present
by Dean De Benedictis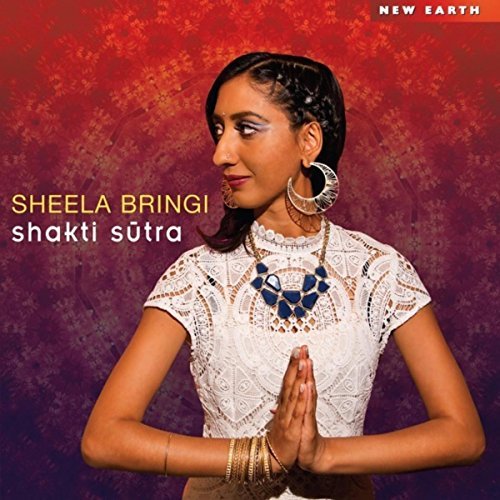 Shakti Sutra
by Sheela Bringi

Carbon (EP)
by Ens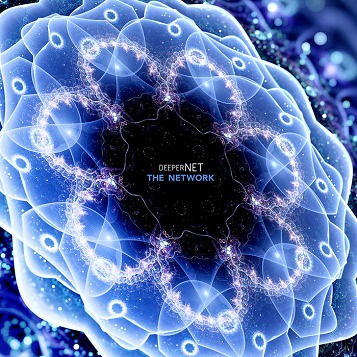 The Network
by deeperNET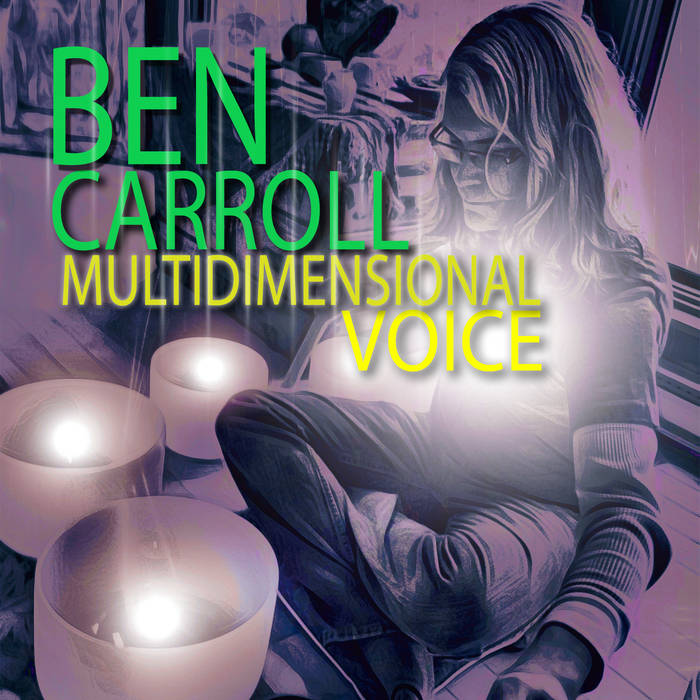 Multidimensional Voice
by Ben Carroll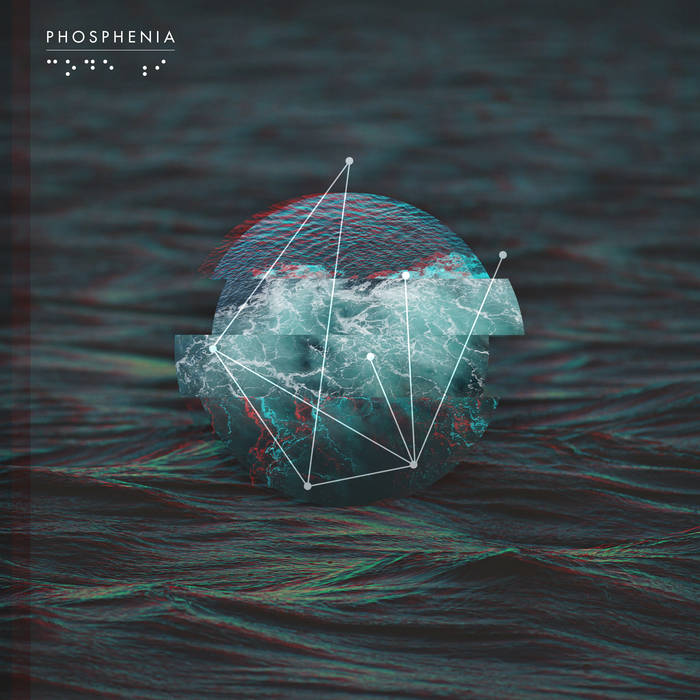 Phosphenia
by Code 1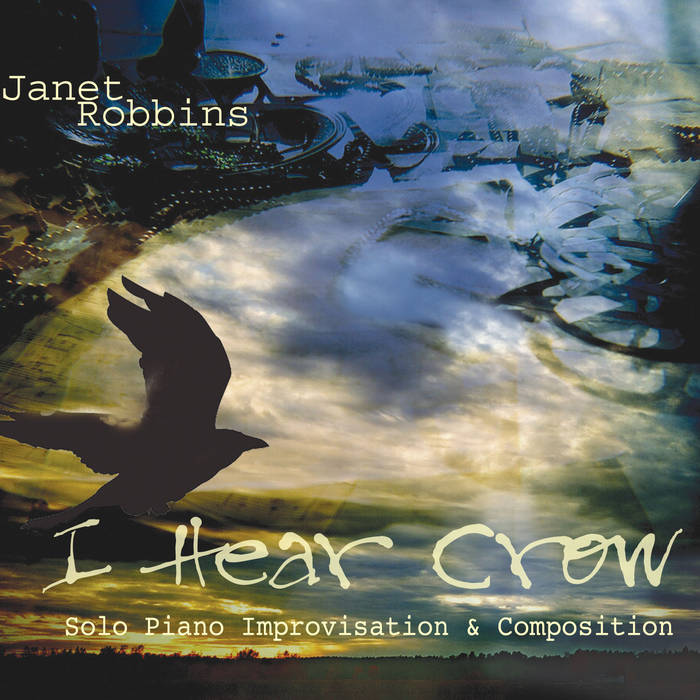 I Hear Crow
by Janet Robbins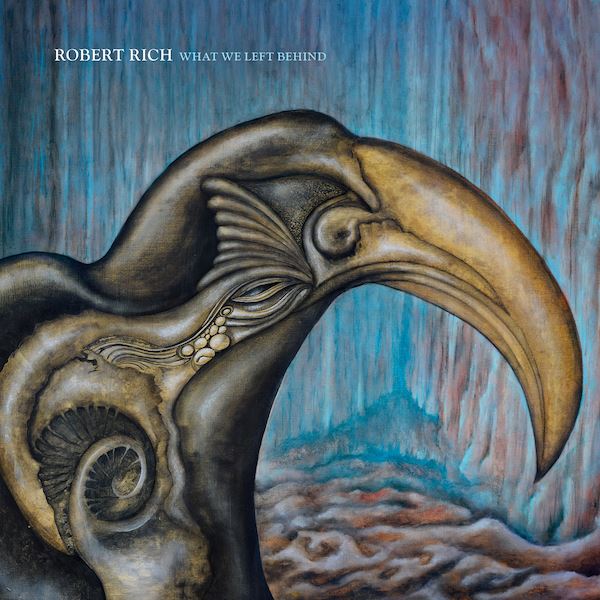 What We Left Behind
by Robert Rich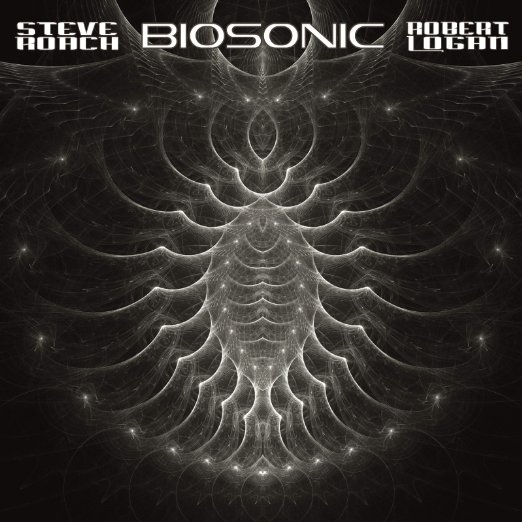 Biosonic
by Steve Roach and
Robert Logan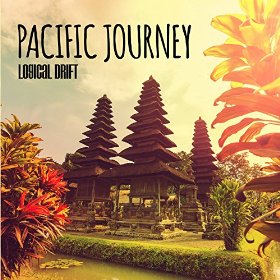 Pacific Journey
by Logical Drift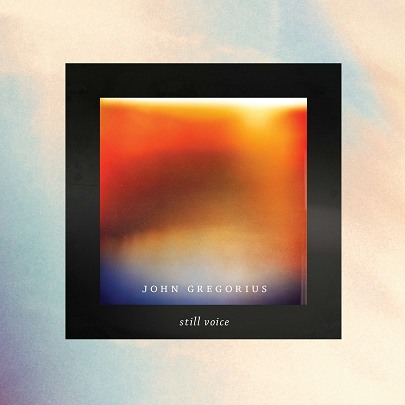 Still Voice
by John Gregorius
Eternal OM
by Lisbeth Scott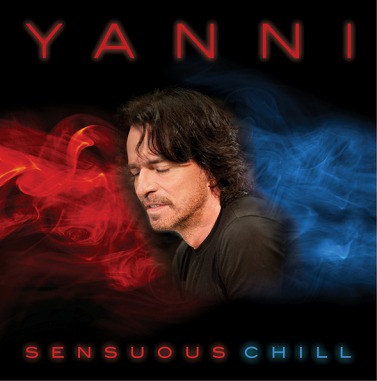 Sensuous Chill
by Yanni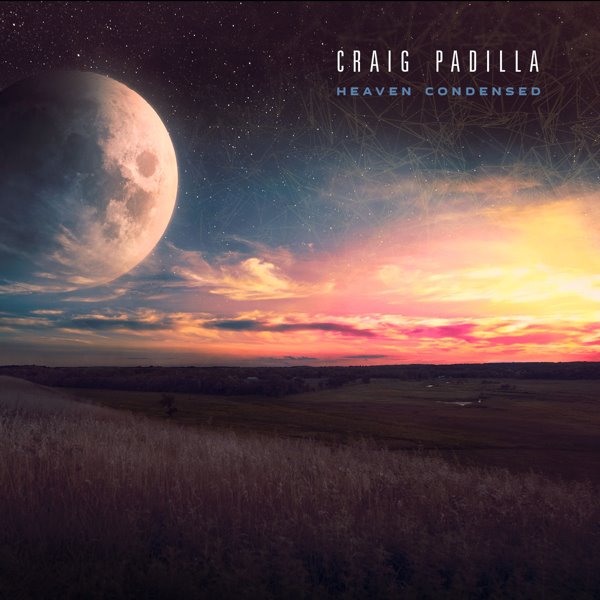 Heaven Condensed
by Craig Padilla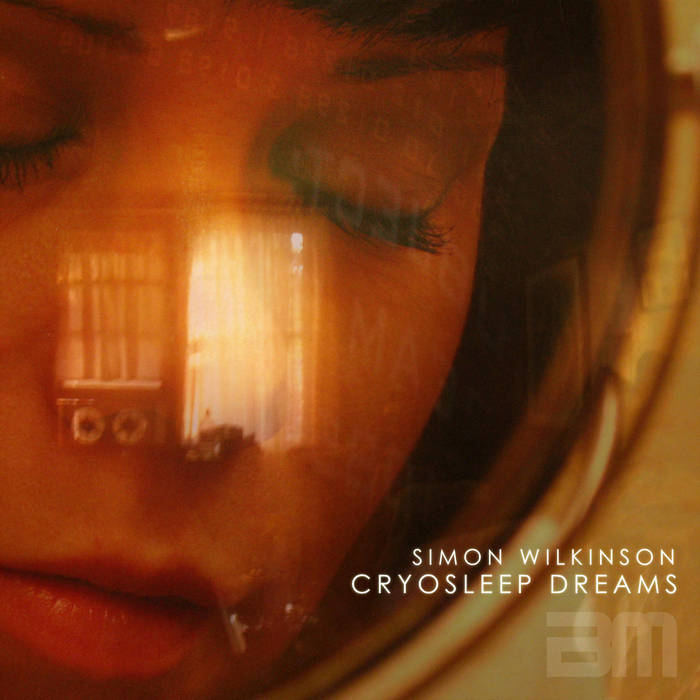 Cryosleep Dreams
by Simon Wilkinson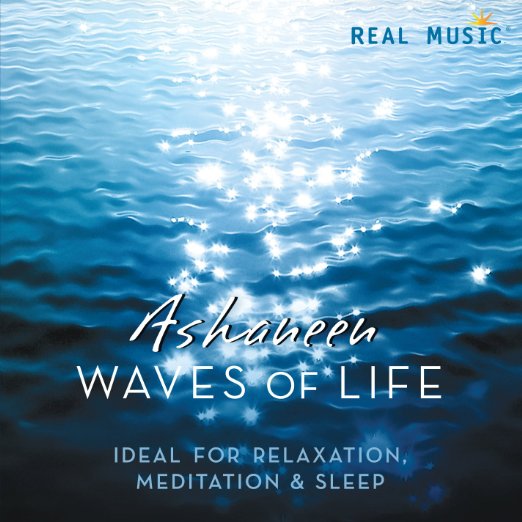 Waves of Life
by Ashaneen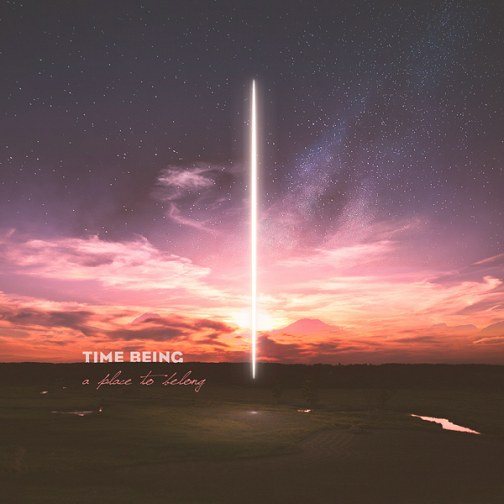 A Place to Belong
by Time Being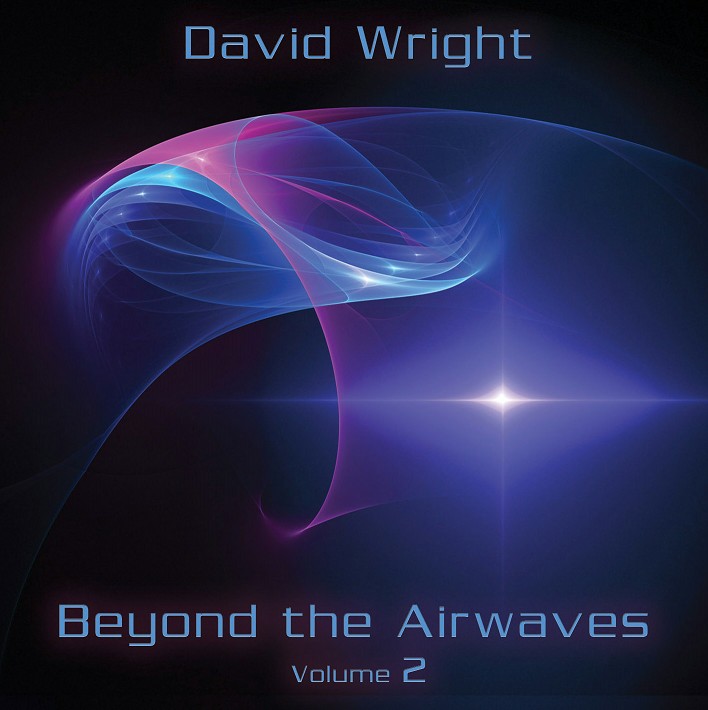 Beyond the Airwaves vol. 2
by David Wright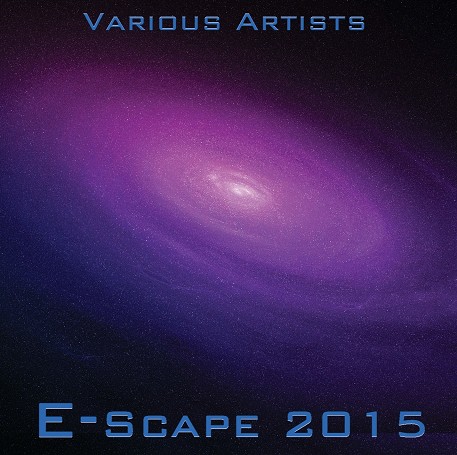 E-scape 2015
by Various Artists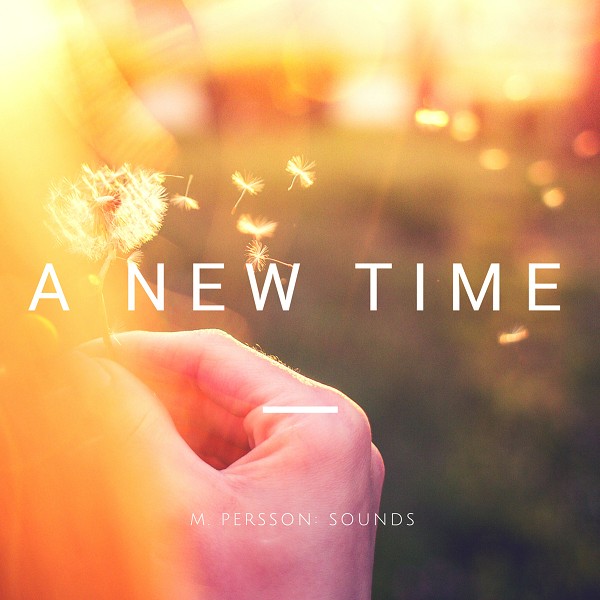 A New Time
by M.Persson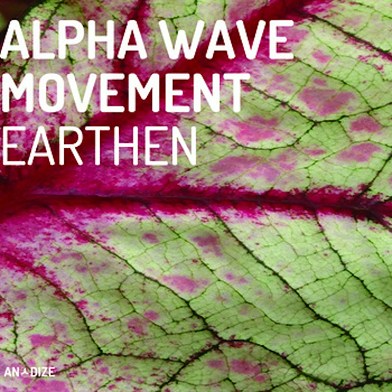 Earthen
by Alpha Wave Movement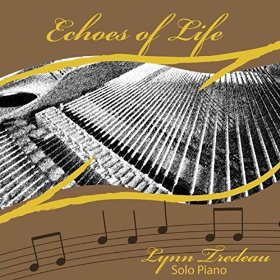 Echoes of Life
by Lynn Tredeau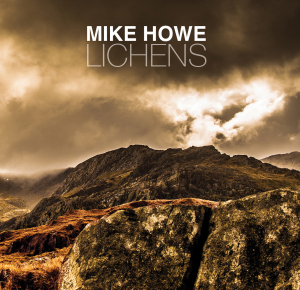 Lichens
by Mike Howe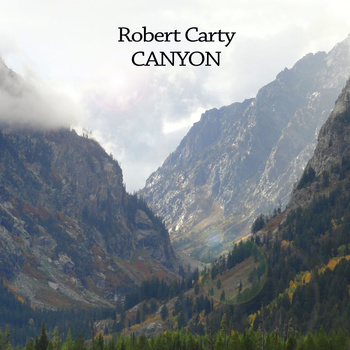 Canyon
by Robert Carty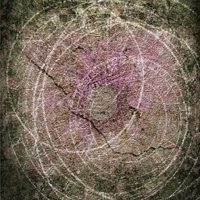 Weltenuhr
by Erik Wollo &
Bernhard Wostheinrich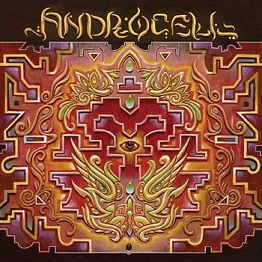 Imbue
by Androcell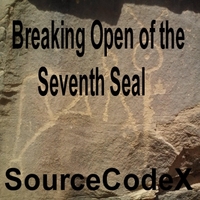 Breaking Open the
Seventh Seal
by SourceCodeX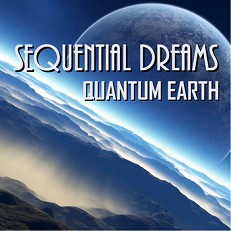 Quantum Earth
by Sequential Dreams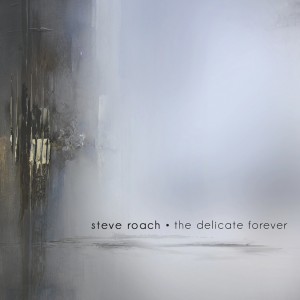 The Delicate Forever
by Steve Roach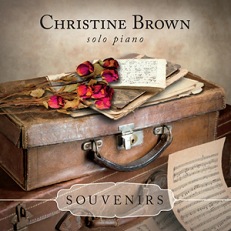 Souvenirs
by Christine Brown
Mainly Piano Review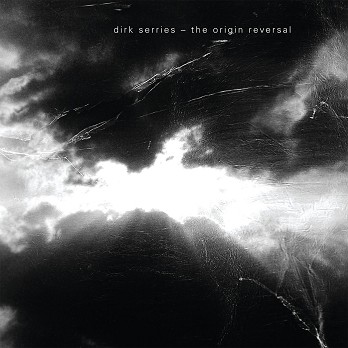 The Origin Reversal
by Dirk Serries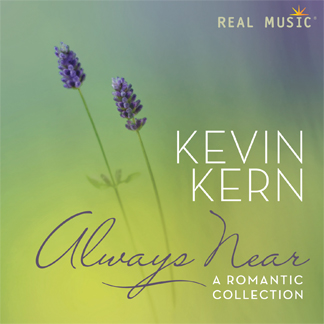 Always Near
by Kevin Kern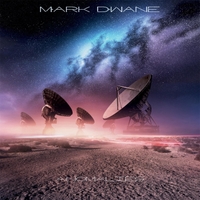 Anomalies
by Mark Dwane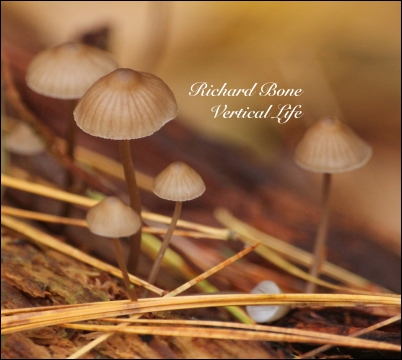 Vertical Life
by Richard Bone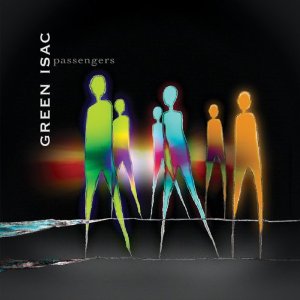 Passengers
by Green Isac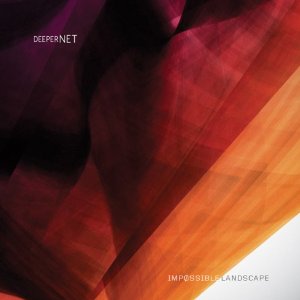 Impossible Landscape
by DeeperNET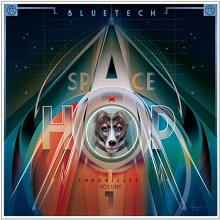 Spacehop Chronicles Vol 1
by Blue Tech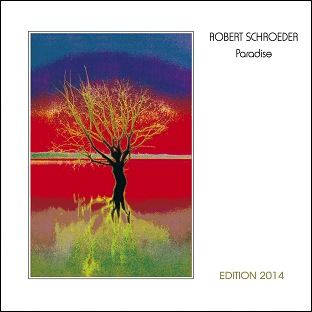 Paradise (re-release)
(remastered w/bonus tracks)
by Robert Schroeder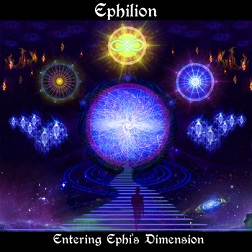 Entering Ephi's Dimension
by Ephilion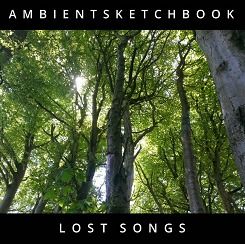 Lost Songs
by ambientsketchbook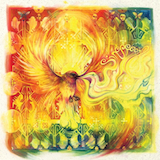 Cycles Within Cycles
by Sinepearl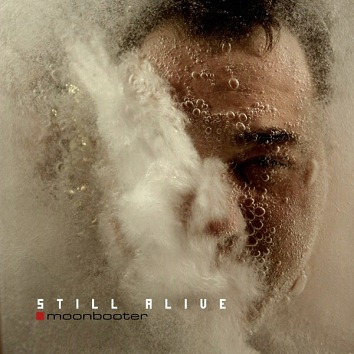 Still Alive
by moonbooter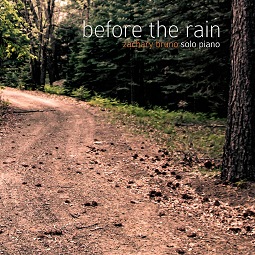 Before the Rain
by Zachary Bruno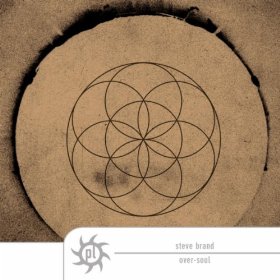 Over-Soul
by Steve Brand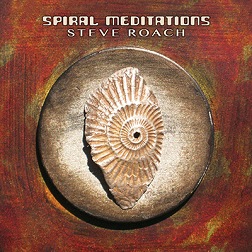 Spiral Meditations
by Steve Roach