About
Articles Index
Blog
CD Focus
Charts and Playlists
Facebook
Interviews
Interviews Around the Web
Links
Music Streams
News (revamping)
New Releases 2017
New Releases 2016
New Releases 2015
Podcasts
Q & A
Reviews
Reviews Other Voices
Reviewers Index
State of the Amb. Union 2014
State of the Amb. Union 2008
TDE Index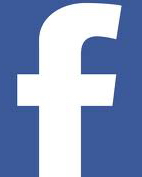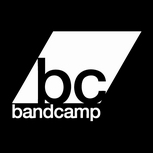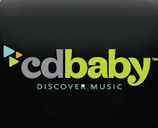 Ambient Visions Supports independent Musicians
---

---

---
The New Age Music Circle Ning website. Check it out today.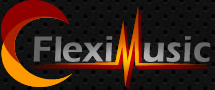 ---
Fight Piracy. Help your favorite artists fight illegal file sharing!
---
AV's Q&A
With Forest

---
Articles Around
the web
New Age Music
Made Simple
by Stephen Hill
---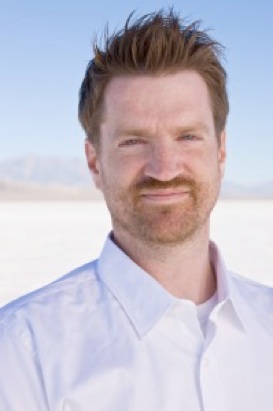 New Interview with
Ryan Stewart on
the Mainly Piano site
Check it out by
clicking here.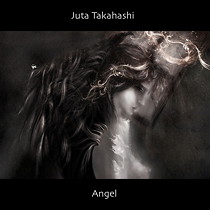 Angel
by Jutaro Takahashi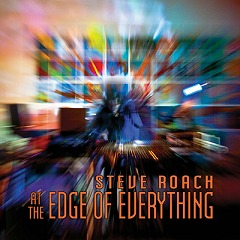 At the Edge of Everything
by Steve Roach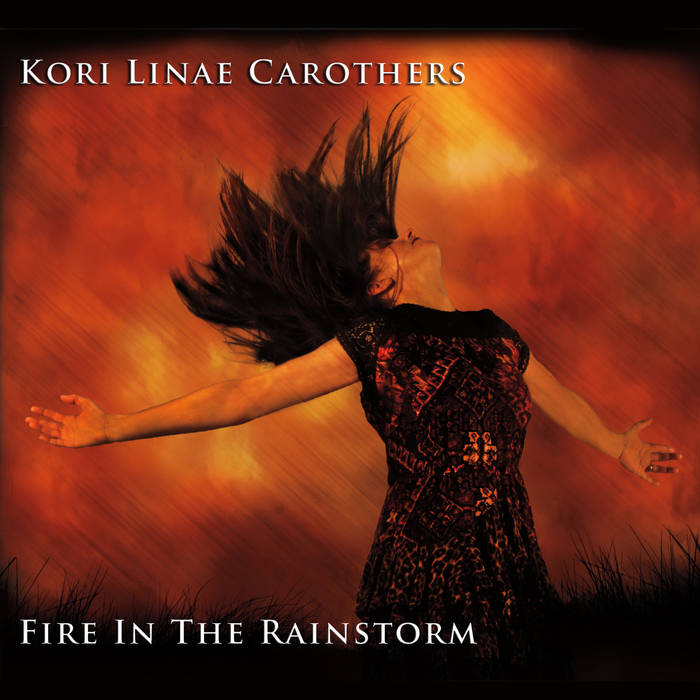 Fire in the Rainstorm
by Kori Linae Carothers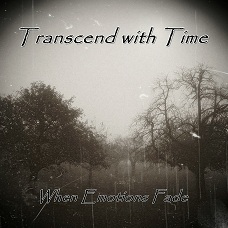 When Emotions Fade
by Transcend with Time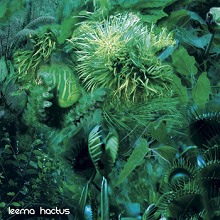 Leema Hactus
by Lorenzo Montana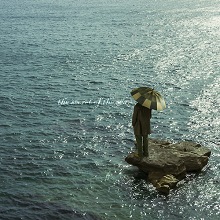 Secrets of the Sea
by Bruno Bavota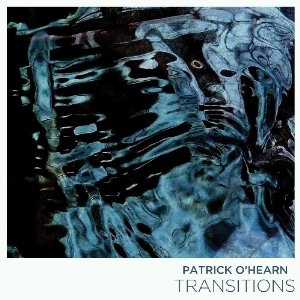 Transitions
by Patrick O'Hearn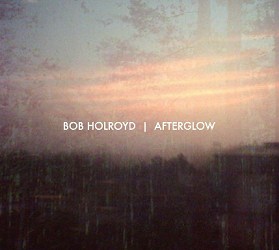 Afterglow
by Bob Holroyd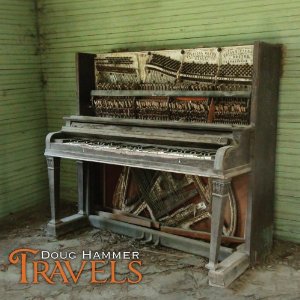 Travels
by Doug Hammer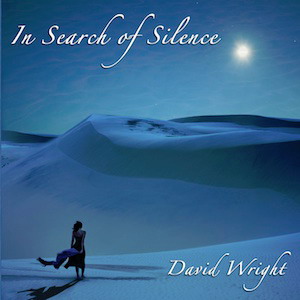 In Search of Silence
by David Wright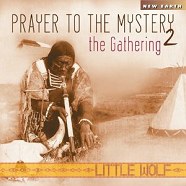 Prayer to the Mystery: The Gathering 2
by Little Wolf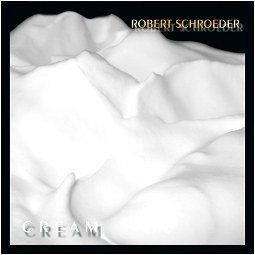 Cream
by Robert Schroeder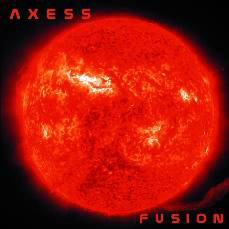 Fusion
by Axess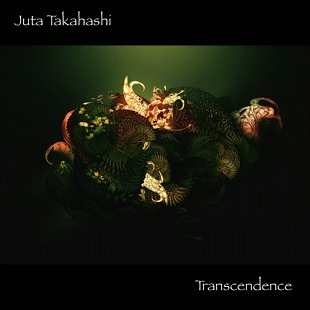 Transcendence
by Alpha Wave Movement
Visitors
1,364,263
Over 1 million visitors!!


Music in Focus

Online since 1999 | Last Updated 7-15-2017


Page Views
3,589,170
Over 3 million page views!!
---
/

| | | |
| --- | --- | --- |
| Richard Bone | | Age of Falconry |
---
Mathias Grassow


Kreuzblut: Michael Brückner talks to Mathias Grassow

Mathias Grassow was born in Wiesbaden Germany in 1963. From the start, his music was always a deep passion. He played drums and guitar in the 70's and moved on to keyboards in the early 80's. Mathias became increasingly fascinated with the flexibility and possibility inherent in keyboards and electronics and created experimental electronic music between traditional German and 'New Age' styles. Since the late 80's he has specialized in synthesizer drones and myriad forms of overtone music and explored their effect on the human psyche (similar to the old Indian Nada Yoga) by using his voice, tambouras, zithers, flutes, guitars, singing bowls, and some home-built instruments. About twenty years ago, he met a friend who gave him some books by Alan Watts, the American philosopher, Harvard professor, Zen Buddhist, and psychologist. During this period Mathias resolved that his life and music would have one aim: to learn more about true spirit in life and music and reflect back his experiences to the public. Over the years his path led him from Buddhism to Sufism and the mystical side of Christianity.

Click here for the rest of the interview

---

Other Artist Interviews on Ambient Visions


Indesterren AV talks to Tom Eaton
What We Left Behind Michael Brückner talks to Robert Rich
Music for a Busy Head Vol. 1 AV talks to Matt Coldrick
Chakra Balance AV talks to David and Steve Gordon
Heading West AV talks to Mike Howe
The Blue Rose AV talks to Al Conti
The Great Hoop AV talks with Steve Brand
Cosmic Diva AV talks to Stephanie Sante
Primitives AV talks to Remy Stroomer and Michel van Osenbruggen aka Synth.nl
Subliminal Pulse AV talks to Bruno Sanfilippo
Miles Tones Av talks to Jame Kirsch aka General Fuzz
In Search of Silence AV talks to David Wright
Beachcombing AV Talks to Bob Holroyd
The Mountain Lake AV Talks to Johan Agebjorn
Jewel in the Sun AV Talks to Diane Arkenstone
A Quiet Light AV talks to Meg Bowles
Fragments AV talks to Steve Roberts aka Amongst Myselves
A Day Within Days AV talks to Michael Allison aka Darshan Ambient
Frequency Response AV talks to Matthew McDonough aka MjDawn
Portal AV Talks to Rich Brodsky aka Atomic Skunk
Blue Dream AV talks to Fiona Joy Hawkins
Where Edges Meet AV talks to James Murray
Carrying the Bag of Hearts AV Talks to Janet Robbins
Into the Infinite AV Talks to Chad Kettering
A New Kind of Love AV Talks to Robin Spielberg
Following the Call AV Talks to Ann Licater
Dimensions AV Talks to John Lyell
Touching the Serpents Tail AV Talks to Robert Fox
Vast AV Talks to Saul Stokes
Fever Dreams III AV talks to Steve Roach 2007
Sankhara AV talks to cyberCHUMP

---
Renée Blanche

Night Tides: AV talks with Renée Blanche

This time around Ambient Visions' Q & A has a go at Renée Blanche, host of an ambient music radio show called Night Tides. Night Tides is an eclectic blend of contemplative instrumental & electronic music that combines upbeat grooves and dubs with soothing melodies that whisper softly to the soul. Host Renée Blanche is a native of Detroit, Michigan. She stumbled into radio after ending her military career in El Paso, Texas. Her skills as a volunteer announcer were honed at community radio station KXCR during a three-year stay. Commercial radio was the next stop as a weekend announcer for adult contemporary stations K-LITE and B-94 FM. Renée moved to Kansas City in 1993 and was hired as the midday announcer for KCUR and as a traffic reporter for Metro Traffic Control. Her role as host of the Night Tides program began in September 1994.

Click here to read Renée's interview

Other AV's Q&A Features available on Ambient Visions
---
Matthew Stewart

AV's Quick 10 Interview

A World Bathed in Sunlight AV's Quick 10 With Matthew Stewart

For the past 20 years Matthew Stewart has appeared on albums and live performances by David Helpling, Jon Jenkins, Deborah Martin, and many other Spotted Peccary releases. Now Matthew has a brand new album of his own – ten cinematic/ambient/electronic tracks comprising a warm and musical journey that is full of wonder, hope and inspiration. It's always great when musicians that you have heard in the past as part of other artist's work step out from their role as supporting musicians to create their own music for everyone to enjoy. We thought that now would be a good time to introduce you to Matthew Stewart who with the release of A World Bathed in Sunlight has done just that and taken the next step in his musical evolution. Matthew may I introduce the readers of Ambient Visions. Readers allow me to introduce you to Matthew Stewart a name I'm sure you will become familiar with in the years to come. Let's get to it then.

Click here for this quick 10 interview with Matthew Stewart

---

Other Quick 10 Interviews on Ambient Visions
---
AV's Upcoming, New and Notable Releases

---

---

---

---

The Light Within
by Greg Maroney

---

Dancing on the Wind
by Shoshana Michel

---

---
---
Breathe
by Carl Borden

Breathe by Carl Borden AV Spotlight CD Review

This album marks the second release by Carl Borden for the Real Music label and it is a real treat for listeners who are seeking a peaceful, contemplative album to offer them a momentary respite from the "noise" that we seem to encounter each day when we step out of our doors to go off and to earn our living or whatever else that requires us to leave the sanctuaries that we all call home. All the songs on Breathe were written, produced, mixed and mastered by Carl save Breathe and Beautiful Memories which also had Keimy Sakamoto lending a hand as the Assistant Mastering Engineer. Breathe gives you an exquisite atmospheric journey of almost 58 minutes during which you can soak in the healing energy of Carl's compositions and let go of whatever it was that disturbed your heart/mind during the day just ended.

The music on Carl's album definitely qualifies as ambient in nature as it moves almost seamlessly from track to track while maintaining a gentle and serene overall feeling to the listener's journey through the soundscapes that he has created here. There are no sudden musical or tempo oriented shifts in the music that comprises Breathe but rather Carl has created music with one thing in mind and that is allowing the listener to "take a step back, and breathe" when life throws a curve ball in our direction and we need to slow down, focus and regain control of our emotions before trying to deal with whatever has caused the disruption to begin with.
---
Muzikhala
by Michael Brückner

Central Plateau
by Alargo

Muzikhala by Michael Brückner AV Spotlight CD Review

Wow, this wealthily packaged triplet looks to me as one of the most challenging releases Michael Brückner has ever self-released. You almost won't believe this is "only" a 3 pro CDr release with gorgeously designed 6-panel digipak with additional 6-page foldout insert featuring extensive liner notes about the history of "Muzikhala". A true visual bliss is delivered here, well-done, Michael!!! This triple album is out since the end of May 2016 in a limited first edition of 50 copies.

"Muzikhala" is taken from the Chichewa language, which is spoken in African countries Zambia and Malawi, and it means serenity. And that's exactly how this long immersing odyssey unfolds. Long-form "Muzikhala - Part 1 (The Aeronaut)", running to 78 minutes, sweeps the listener's ears with subtle cascades of warmly spacious washes, enriched here and there by assorted, delicately interacting cyber-biotic subtleties and intangibly poignant bass reflections. Gracefully ethereal choir-like blankets clandestinely sneak in and guard above, while translucent piano notes silently permeate as well. The journey relentlessly meanders from soothingly embracing horizons to splendidly majestic immenseness, from mildly ear-titillating mesmerizing vistas to illuminating, tribal-infused passages, from spiritedly ringing percolations to cybernetic vocoder obfuscations. The overall flow of this long composition is refreshingly colorful and masterfully reinforced by magnificently lithe arrangements. So no matter if sonorously engrossing or melodiously tranquilizing, this is certainly a really strong, tour de force ambient recording by Michael Brückner! Bravo!!!

---

Central Plateau by Alargo AV Spotlight CD Review

Alan Brown, a respected jazz pianist based in Auckland, New Zealand, who has joined ambient community during 2015 with his piano-infused debut "Silent Observer", has in the meantime joined his creative, this time electronic-driven forces with fellow renowned jazz trumpeter, tubist and wind instrumentalist Kingsley Melhuish and gave birth to Alargo project. With a quite extensive schedule of live performances during 2015 and 2016 on their credit, at the end of November 2016 their debut CD entitled "Central Plateau" has landed. Released via Pacific Echoes, which I believe is their own label, "Central Plateau" album comes in a catchy 4-panel eco wallet designed by Alan Brown with cover photographs provided by Angus McNaughton, who is also the mastering engineer behind this recording. Additional credits go to P.W. Streekstra (recording, mixing), Mike McMinn (recording assistance) and Christopher John (band photography).
---
The Future of Man
by Duff Egan

The Future of Man by Duff Egan AV Spotlight CD Review

I have been following this US drone aficionado based in Seattle for some time, but as a connoisseur of physical items, I was patiently waiting for the day when Duff Egan's soundscaping adventures will transmute into a glass mastered format. The first promising info reached my radar about one year ago, when album entitled "Sacra" was announced as the first part of upcoming three-pack of pressed CDs. Unfortunately, this promising project with stunningly looking artwork by kindred spirit Brian Bourassa didn't reach its fruitful pinnacle and "Sacra" remained only in its digital format, so I had to be again patient for some time. But fortunately the middle of summer 2016 led to the release of a 2CD entitled "The Future Of Man". And Brian Bourassa joins this spectacle again with his strikingly beautiful 2CD 4-panel digipak cover artwork. With a glass mastered format we have here a top-notch physical format. Not a very usual these days for an artist like Duff Egan, so you guys have my deep respect, well-done!!! And for this special purpose, although publishing digital releases for longer than two years, a new label Black Dingo Records was born. "The Future Of Man" 2CD is out since August 1st, 2016, and the credit list features also Brian Elgin of Sentient Sound Labs as the mastering engineer.
---
Dancing on the Wind
by Shoshana Michel

Dancing on the Wind by Shoshana Michel AV Spotlight CD Review

Dancing on the Wind is an album of solo piano works from pianist Shoshana Michel that was released a few months ago in September of this year. Dancing is the second album to be released by this artist but it is the first in which she composed and performed the music that she played. The fact that this was her first effort at composing her own music makes this quite an extraordinary album because the quality of what you will find on this album speaks more of a seasoned composer's efforts than someone who is making their first foray into composing and recording their own music. Dancing on the Wind is filled with 11 of these slices of life and runs a total time of 53:05 which gives Shoshana ample time to dazzle you with her vivid musical portraits that will leave you wondering where the last 53 minutes went before you hit repeat and do it all over again.
---
Salvaging the Present
by Dean De Benedictis

Salvaging the Present by Dean De Benedictis AV Spotlight CD Review

What an interesting album this is. The first time I listened to it I wasn't quite sure what I was getting into but about halfway through I was hooked and each listen thereafter was a deeper journey into the heart of this fascinating album. What pulled me into this most excellently constructed soundscape was the first track on this album called To the Ends of Elation. I think that perhaps because it was so dense with things happening on the soundstage that a quick listen will not suffice for a listener to truly appreciate all the work that Dean has put in on this recording. With this first track clocking in at 8:29 it really gives you a chance to dig into the composition and feast upon the carefully constructed composition that is aurally satisfying as Dean shifts and weaves the sounds onto his musical canvas in very pleasing and very thought provoking ways.
---
Indesterren
by Tom Eaton

Indesterren by Tom Eaton AV Spotlight CD Review

Tom Eaton's latest release is a thoughtful, peaceful album filled with gently flowing streams of music that offer the listener a perfect opportunity to kick back at the end of a busy day with the musical equivalent of a nice cup of hot herbal tea. I very much agree with the idea that music is a healing agent to the many stressful situations that we face every time we step out the door and that it should be applied liberally whenever we feel the need to let go of situations that cling to us after we come home for the day. The great thing about Indesterren is that it not only keeps the listener grounded and relaxed with the organic feel of Tom's keyboards that he does so well but it also manages to open the door slightly to the space beyond our terrestrial point of view via his skillful blending of synths into his music so that it reaches out to the stars that twinkle in the night sky. It creates a mindset in the listener which is both a stationary relaxing moment in time and at the same time he takes us on a drifting journey to new and unexplored places. He did a great job of offering up both of these scenarios in a few of the songs on this collection without letting either dominate the other. Such as in Waltz and Venus. Feet on the ground head in the sky so to speak.
---
In the Midst of Stars
by Majestica

In the Midest of Stars by Majestica AV Spotlight CD Review

In the Midst of Stars is a creative blending of styles from two very talented performers that yields some great music. I would classify this album as space meets new age and the resultant blending of music just goes to show that given talented performers working together each taking their own musical perspectives and merging them yields a top-notch hybrid album that has characteristics of both but still stands on its own as something else. Sherry Finzer demonstrates again and again that she is able to use her flute as a brush to paint the emotions contained in each composition onto the hearts of the listener during the course of the song. Cass Anawaty's expertly layered keyboards, drums, guitars and synths create the foundation upon which Sherry's expressive flute playing is allowed to run free. While Cass' playing is foundational to Sherry's music it also lives and breathes on its own as well as witnessed on How Does It Feel where Cass' guitar playing shines right beside Sherry's flute. The trick to making a group venture work best is not so much that everyone gets a turn or their own songs to work with but that all of the songs are representative of the best that each performer has to offer and that is exactly what happens here as Cass and Sherry both shine on each of the compositions. The music on In the Midst of Stars is a peaceful journey for those who will take it and as it ends with a trip among the stars and the listener will be glad that they chose to take the trip.
---
Eyes to the Height
by James Murray

Ambient Web Spotlight

Interview with James Murray by Ron Schepper for Textura e-zine

Ten Questions With James Murray

Though a number of James Murray's releases have been reviewed at textura, he hasn't been the subject of a major article or interview—until now. It's an oversight that should have been rectified long ago, but hopefully the following in-depth interview will be an adequate atonement. If anything, the interview comes at the perfect time as the London-based Murray has just issued a splendid new full-length, Eyes to the Height, which evidences the high degree of craft the self-taught composer has brought to all of his work since 2004. You never know quite what you're going to get with a Murray release, but rest assured the quality will be high, regardless of whether the focus is ambient-electronic, modern classical, or electroacoustic. We thank Murray for sharing so openly his thoughts on the album and his creative process.

Click here for the rest of the interview

---

Interview with Seb Taylor by Kevin Fairbanks and Gagarin for Psybient e-zine

[Interview] with Seb Taylor aka Kaya Project aka Hibernation

Today we bring you an interview with Seb Taylor. The man behind many amazing psychedelic electronic acts of varying styles, from the legendary Angel Tears to the ever popular Kaya Project, downtempo heavy hitting Hibernation and
the uptempo likes of Shakta and Digitalis. Seb has been more than busy, over many years with countless collaborative artists, producing this music that we love. So it is with great honor that we had the opportunity to chat with him about everything from his latest release, to the earlier days. Enjoy and share around!

Psy: Do you remember the first piece of music that inspired you as a kid? Can you describe the experience?

ST: I'd have to say film soundtracks. Especially the work of John Barry & John Williams. Growing up in the 1970's & 1980's meant a lot of my cinematic experiences were musically scored on these two composers. I can hear a direct correlation between my musical sensibilities and soundtracks like, 'The Black Hole' , 'James Bond', 'Star Wars' etc. Even in later life it was still movie music that has primarily touched and inspired me, latterly in the form of contemporary film composers like Thomas Newman for example (American Beauty, White Orlandear, Meet Joe Black).
---
MMichael Foster
Editor AV

12/11/2016

I was doing some clean up in the links section of Ambient Visions yesterday afternoon specifically on the record labels link page and it really hit me about the attrition rate of labels that were no longer active and websites that have disappeared over the years. I used to leave checks like this to link checking software but basically the software is just looking to see if the link goes somewhere and if it does the link is ok. Unfortunately, many of the links were still active but really were nothing related to the record label sites that used to be there. Some were offers to sell the domain, others were completely unrelated sites and one actually downloaded something to my computer which I immediately deleted from my hard drive. The end result was that about half the links on the page were dead ends, page not founds or offers to sell the domain name to me and that was just a little bit sad for me as I realized that all of those labels which had released good music in the past had vanished. I guess that is why AV is still standing after 17 years because I just can't imagine the hole that it would leave in my life and maybe in the lives of others who would be sad to see it go.

It also made me feel grateful that after 17 years of running AV and 8 years prior to that of listening to ambient/new age/electronica music, which I first discovered via Forest's weekly online program called Musical Starstreams, that I still love the music that regularly appears on the site week after week. There are many things in my life that have changed after 25 years but the music that I found over 2 decades ago is not one of those things. The music has morphed and changed over the intervening years but it has never lost its flavor to me. So even though I feel sad for those labels that are no longer with us I am glad that AV is still here along with all those readers who have been with me for many years now and of course the other supporters of ambient/new age music whose sites still shine as beacons in an age that seems to have forgotten the art that is inherent in music.
---
New Reviews on Ambient Visions
Salvaging the Present

by Dean De Benedictis

Indesterren

by Tom Eaton

Dancing on the Wind

by Shoshanna Michel

Click here to read

Path of Dissolutions

by Hoshin
---
Getting the word out
about great music

| | |
| --- | --- |
| Eyes to the Height by James Murray reviewed by Textura website | |


Each James Murray release seems to capture a different side of this resolutely explorative producer, with earlier collections having focused on guitar-based soundscaping, electroacoustic minimalism, and ambient-electronic meditations. Hints of what might stylistically surface on his seventh solo album, Eyes to the Height, were intimated by the recent Ghostwalk EP, which, like the new full-length, brought things full circle for Murray, given that his 2008 debut, Where Edges Meet, also was released on Ultimae Records. That the EP included remixes of the title track itself suggested changes the full-length might introduce when Murray and Kinosura each threaded beats into the title tune's framework. That dimension aside, Eyes to the Height's primary focal point is atmospheric ambient-electronic music of a deeply sultry kind.

Read the rest of the review at Textura by clicking here.

---

| | |
| --- | --- |
| Four Days In My Life by Louis Colaiannia reviewed by Kathy Parsons of Mainly Piano website | |

I'm very excited about pianist/composer/keyboardist Louis Colaiannia's Four Days In My Life because most of the music on the album was composed during a four-day period when Louis was here in Florence, Oregon in June 2015. He did a house concert here during that time, but it sounds like most of the rest of his time was spent with his keyboard either on the beach or watching the ocean from his hotel room. The calming effect of being by the ocean is apparent in the music, which was recorded at Will Ackerman's Imaginary Road Studio and features a stellar line-up of musicians. Colaiannia has an extensive background in classical music as well as jazz, so his music is varied and distinctive. None of the ten pieces are solo piano this time, but all are original piano-based compositions and most include at least four additional instruments.

Read the rest of the review at Mainly Piano by clicking here.

---

| | |
| --- | --- |
| Atlantis Trilogy: Brave New World by Robert Slap reviewed by John Shanahan of Hypnagogue | |

My confession: This review is quite late in coming because Robert Slap caught me on a day where my professed—and untoward—bias against the use of overt New Age tropes was turned to high. I saw the word "Atlantis" and the Papyrus font, and I thought, here we go again. So I nudged it over to the no-thanks pile. Fast forward to me putting together a recent podcast episode, shuffling the music in my library, and this quite good, if obviously New Age, track comes on, and it's Robert Slap. So here's the review. Yes, Atlantis Trilogy: Brave New World, the final installment in Slap's story of the lost kingdom, has its very, very New Age moments and does wander a bit into too-sweet or too-melodramatic territories for me, but there's also some very good work here.

Read the rest of the review at Hypnagogue by clicking here.

---

| | |
| --- | --- |
| Beneath a Darkening Sky by David Arkenstone reviewed by Candice Michelle of Journeyscapes Radio | |

Recorded by candlelight during the winter season, "Beneath a Darkening Sky" is multi-instrumentalist and award-winning composer David Arkenstone's boldest foray yet into dark neoclassical and haunting ambient terrain. Comprised of seven tracks spanning just under an hour, the compositions vary from seven to nine minutes in length. Composed, performed and produced by David Arkenstone on electronic instruments and synthesizers, as well as old-world instruments, he is joined throughout by Luanne Homzy on violin and viola, along with Susan Craig Winsberg on flute and Irish pennywhistle.

Read the rest of the review at Journeyscapes Radio website by clicking here.
---
MTris Taylor
Creative Director
Pink Lizard Music

From my point of view we simply won't have comparable data for about 20 years, or perhaps for about 10, which I think begins to be a fair comparison point for looking at income from CD/download sales against income from streaming.

Added to that, I think there are a number of confounding variables, including accurate, competent registration of music rights, transparent reporting of sales and usage both now and before, and opacity & variability in the deals done with streaming services.

If you talk to reasonably successful electronic music labels, they may still be investing thousands into promotion for a release that's viewed as popular and end up with total sales of 140 or less. So you are at a loss straight away. Sales are heavily, heavily down, which completely changes the business model.

Now, I personally like access instead of ownership as a model. It seems, at least theoretically, fairer to the people whose music gets listened to more. Of course, that listenership will still be unduly influenced by marketing spend, which is always where indies are at a disadvantage compared to majors. But really, I've bought plenty of indie CDs and vinyl that turned out to be disappointing – and if I listen to Patti Labelle more than Ishq, it's fair that she should get more of my money. What I can also see from a recent soundtrack release is that, while it sold single figures, it was streamed by listeners in more than 20 countries. So, streaming, for those of us who are looking to increase the size of our audience, is better, I think.
---
Bob Holroyd


Blueprint

Blueprint AV talks with Bob Holroyd

Ambient, world fusion, experimental, chillout, electronica; these are just some of the genres Bob Holroyd's music has been described as. But not wanting to be categorised, he has long pioneered music that crosses musical and cultural boundaries. Spiced with world influences, his music touches all corners of the globe and he has worked with such a diverse range of artists that his music knows no boundaries and becomes almost impossible to describe. Almost.

Just think Brian Eno meets Groove Armada round at Mory Kante's Buddha Bar, having cocoa down in Acapulco… and you're nearly there. To date, he has released five critically-acclaimed studio albums and three remix albums, including remixes by Nitin Sawhney, Coldcut, Mogwai, Lemonde and The Album Leaf. His music appears on over 50 compilations and has also featured extensively on TV and films, including Lost, The Sopranos, Friends, The Secret Millionaire, Panorama, Coast, Horizon, The Nutty Professor, My Best Friend's Wedding and the Ace Ventura films.

Other projects he has been involved with include recording the Islamic Call to Prayer inside the Regent's Park mosque in London. Yusuf Islam (formerly Cat Stevens), sang the Holy text and Bob composed a track around this haunting vocal.

Click here to read Bob Holroyd's interview about Blueprint

Other AV's CD Focus Features available on Ambient Visions
---
MMichael Foster
Editor AV

State of the Ambient Union 2014

A few years back I ran several opinion pieces of those involved in the ambient/new age music industry about the state of the ambient union as it existed in 2008. As the pace of technology increases and the fact that the way we consume our music seems to be in a constant state of change I felt that perhaps it might be nice to revisit this topic again and take a look at the ground that we covered in the last 10 years or so musically speaking and what kinds of changes we might expect over the next few years in regards to ambient music creation and distribution.

The music industry has been in a state of constant change since I first started to listen to music way back when I put the needle down on my first 45 RPM record. While the changes took a little while to manifest back in the day because there was a manufacturing process that drove the music industry that had to be adhered to and it took time and lots of money to make changes from albums to 8-tracks to cassettes to CD's. Once music became separated from the physical and broadband speeds increased enough that files could be uploaded and downloaded all bets were off in regards to what the future held for the record labels and for the artists themselves.

These series of writings are not an attempt to predict the future of the music industry and the ambient/new age genres in particular as we have seen the futility of trying to do that every time a rock solid prediction (so it seemed at the time) falls flat on its face in the cold light of the future. Let's just say that these writings are musings of those who make, distribute or play it on the air. It is a time to look at where we have come from and what possibilities lie ahead for the ambient/new age artist if things continue on their present course.

Blake Gibson aka Broken Harbour offers up his views of where the ambient community is currently and shares his thoughts on streaming, physical product and why it's a great time to be an ambient musician or listener.


Blake Gibson
aka Broken Harbour
---
---
Paul Avgerinos

Law of Attraction

Artist Spotlight on Paul Avgerinos

When Paul Avgerinos graduated from the Peabody Conservatory of Music in 1980, as a full scholarship honors student, he had already performed as a bassist with Isaac Stern, Jean Pierre Rampal, The Beaux Arts Trio, Baryshnikov and many other great classical artists. He also has won scholarships to play and study at music festivals in Tanglewood, Aspen, Grand Teton, Taos, and Spoleto (Italy). After graduation, Paul served as principal bass of several major symphony orchestras around the world, and gave solo recitals as well.

Expanding into more popular genres, Avgerinos toured as a bassist with Charles Aznavour, Liza Minelli, and the jazz legend Buddy Rich. Seeking to further his original composition and develop his childhood passion for electronic music, Paul built Studio Unicorn, a comprehensive digital/analog recording studio, in 1984. Nine solo CDs in the New Age genre followed, including Muse of the Round Sky on the Hearts of Space label. Muse was nominated for a Grammy and is played on more than 2,000 radio stations around the world in addition to syndicated shows such as Music from the Hearts of Space and John Diliberto's Echoes. Two thirty ­minute features with the latter are added to his credits along with his many other radio interviews. Paul's music is currently being played on Sirius XM Satellite radio & DMX as well as Music Choice SoundScapes.

He has appeared on fourteen sampler CDs and as a guest artist on albums by Joanie Madden, Faruk Tekbilek, Joaquin Lievano, Brian Keane and others. Paul records and produces many popular albums as well and has worked with artists as diverse as Jewel, Willie Nelson, Deana Carter, Richie Havens, Run DMC, and the Celtic Tenors . Avgerinos always makes time for scoring and has worked on many Film, Commercial, TV, and Cable projects for all of the major and minor networks. Paul's work on Peter Kater's Red Moon earned A 2004 Grammy Nomination. Paul's album GNOSIS placed #1 on the New Age & World Radio Chart and his latest, Garden of Delight, won an award for the Best World Album of 2007. Keeping busy creating original music for a variety of interesting and rewarding projects is a way of life.

Currently, Paul lives and works in his Studio Unicorn, Redding, Connecticut, where the deer pass by his studio windows and the hawks and eagles give inspiration from above .
---
Sounds to
Listen For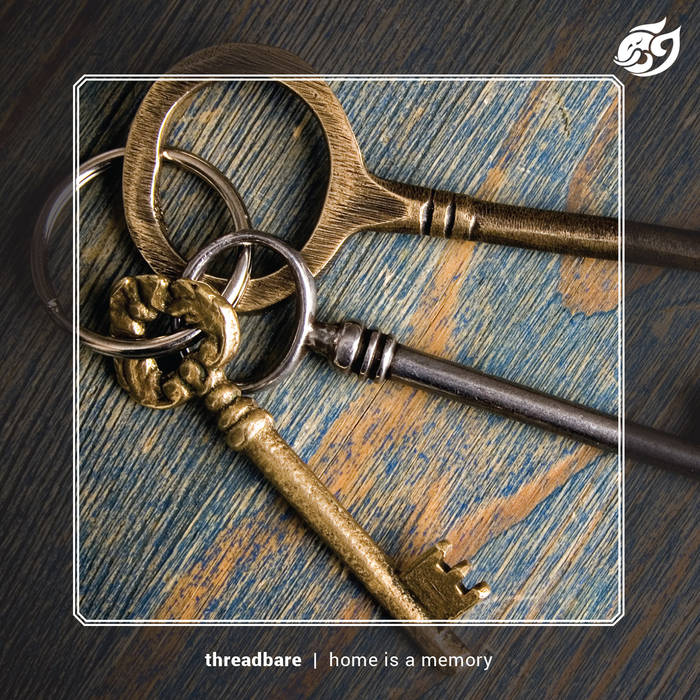 home is a memory
by threadbare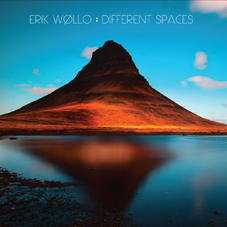 Different Spaces
by Erik Wøllo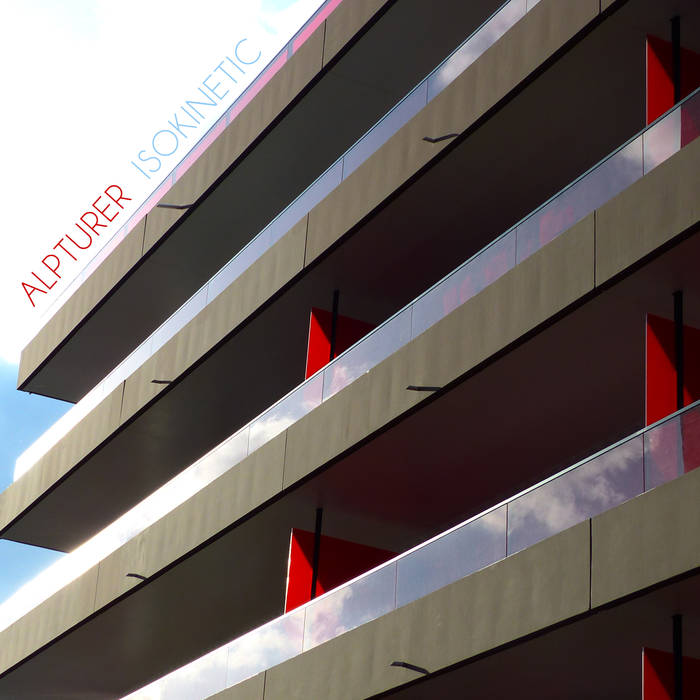 Isokinetic
by Alpturer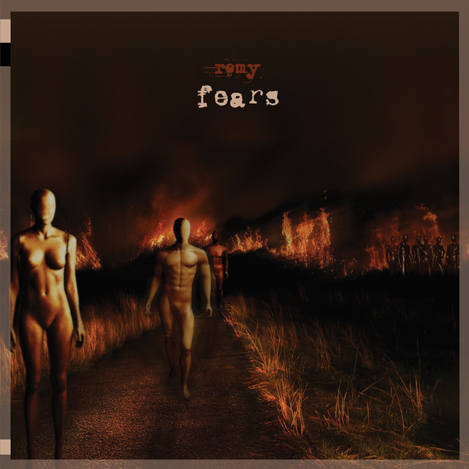 Fears
by Remy

Four Days In My Life
by Louis Colaiannia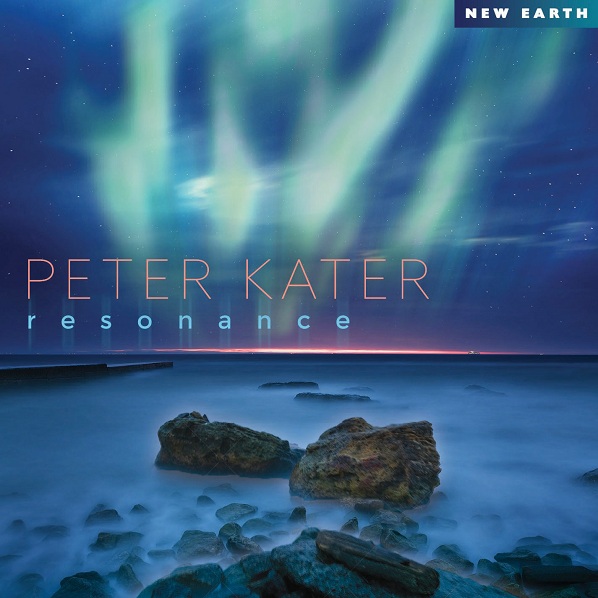 Resonance
by Peter Kater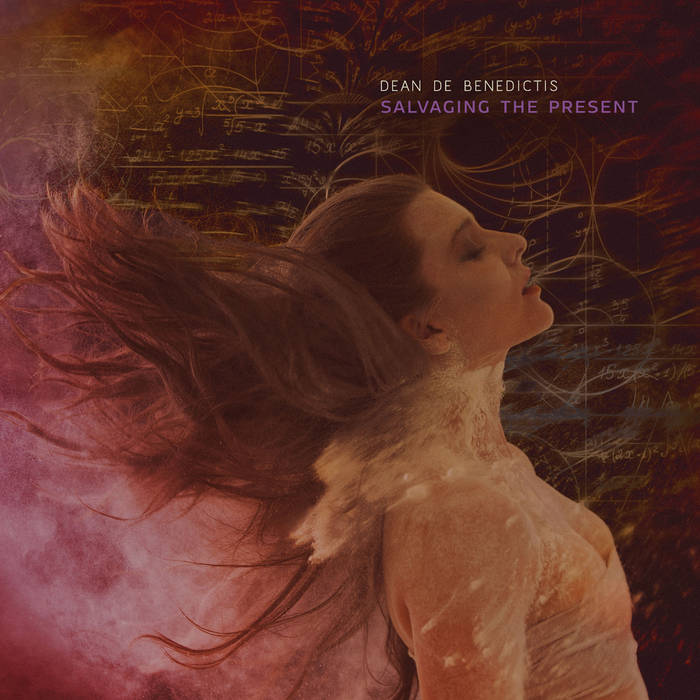 Salvaging the Present
by Dean De Benedictis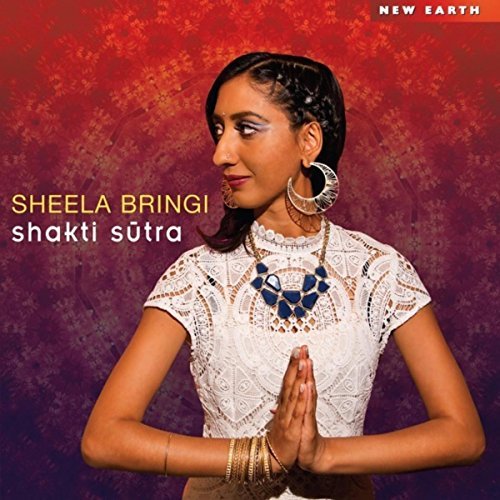 Shakti Sutra
by Sheela Bringi

Carbon (EP)
by Ens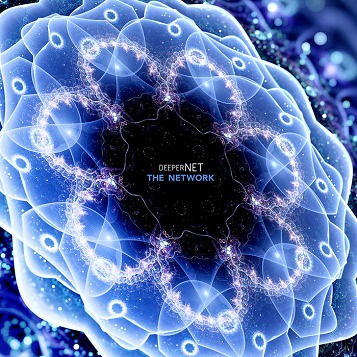 The Network
by deeperNET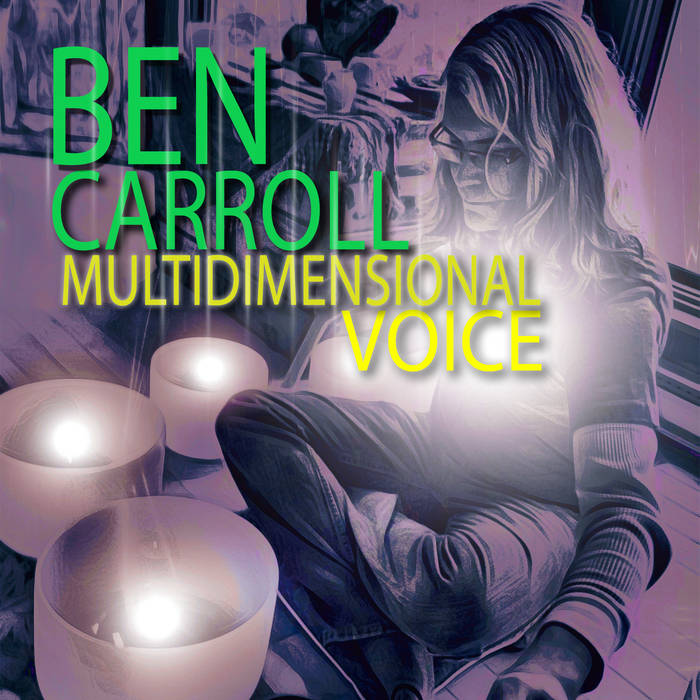 Multidimensional Voice
by Ben Carroll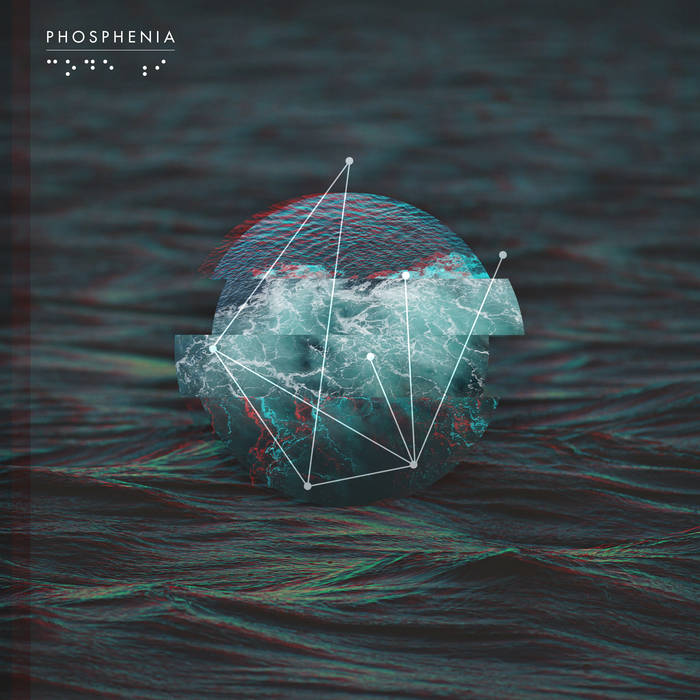 Phosphenia
by Code 1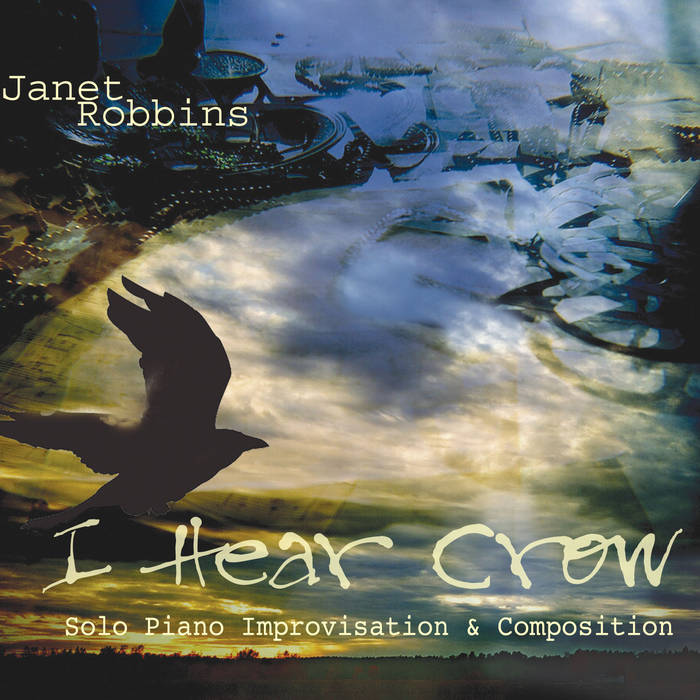 I Hear Crow
by Janet Robbins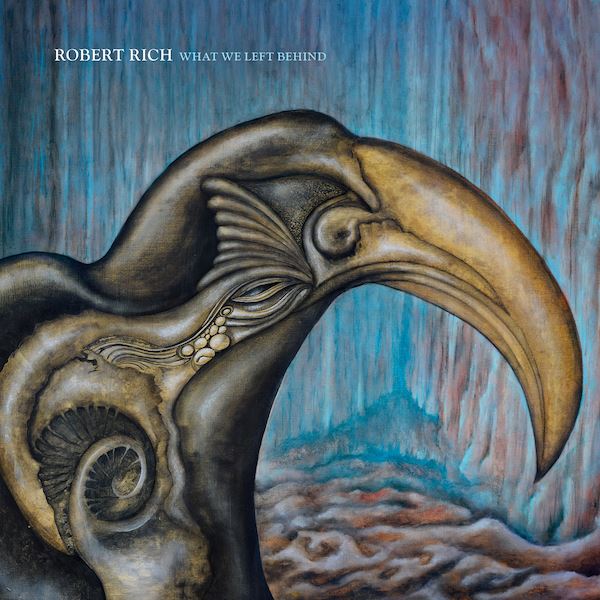 What We Left Behind
by Robert Rich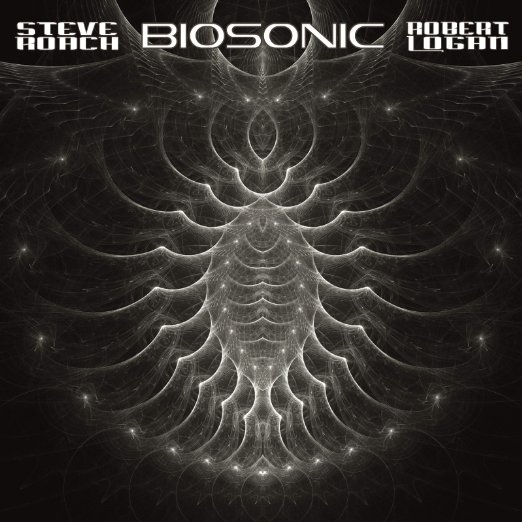 Biosonic
by Steve Roach and
Robert Logan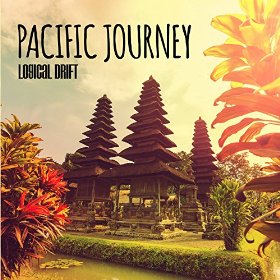 Pacific Journey
by Logical Drift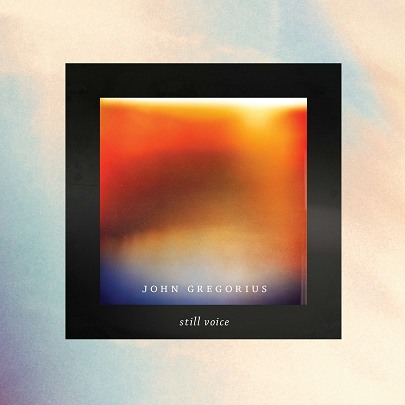 Still Voice
by John Gregorius
Eternal OM
by Lisbeth Scott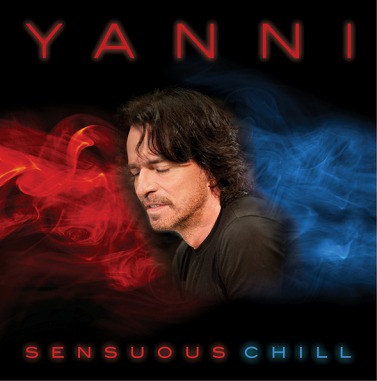 Sensuous Chill
by Yanni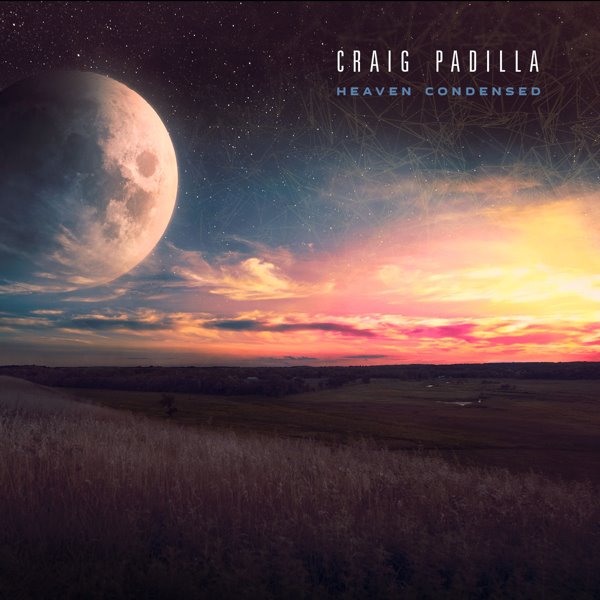 Heaven Condensed
by Craig Padilla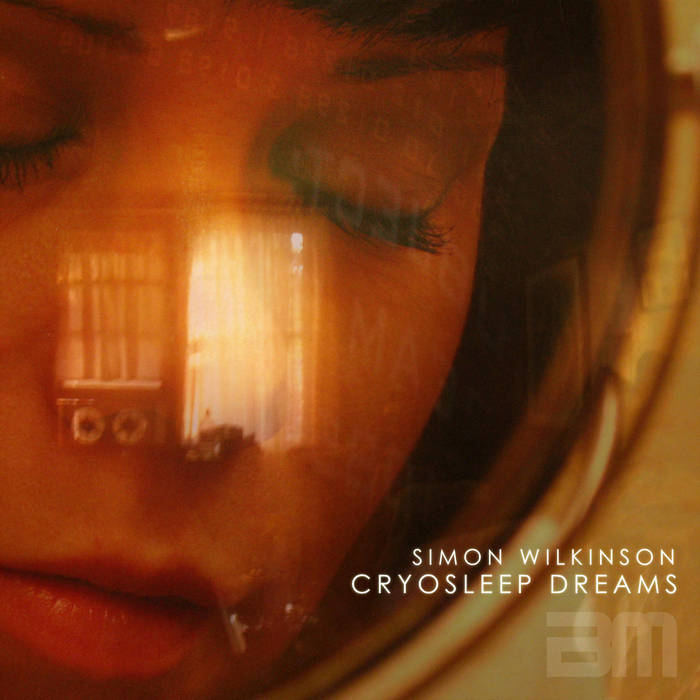 Cryosleep Dreams
by Simon Wilkinson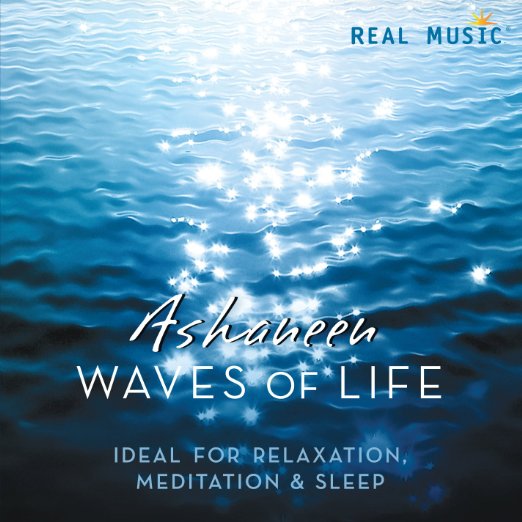 Waves of Life
by Ashaneen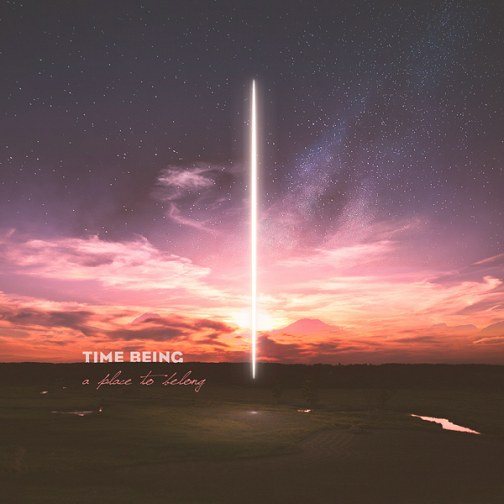 A Place to Belong
by Time Being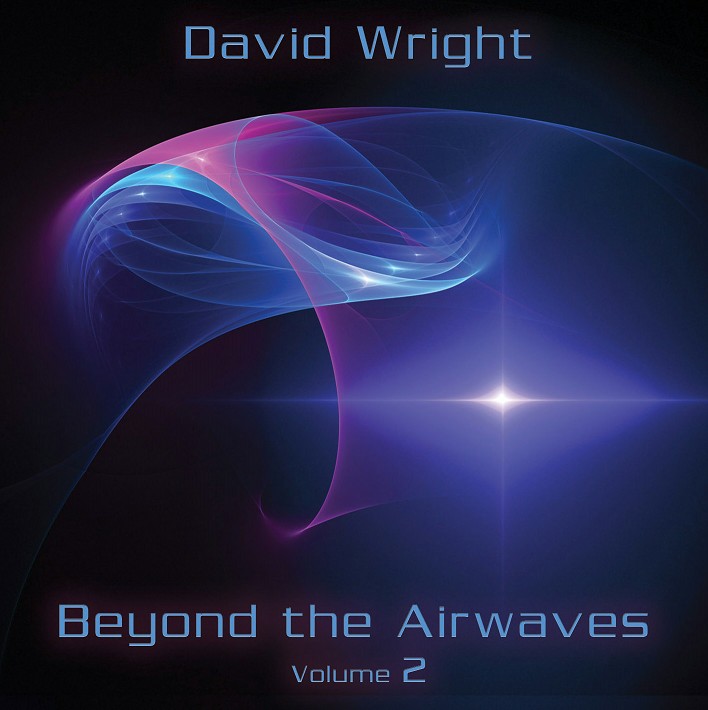 Beyond the Airwaves vol. 2
by David Wright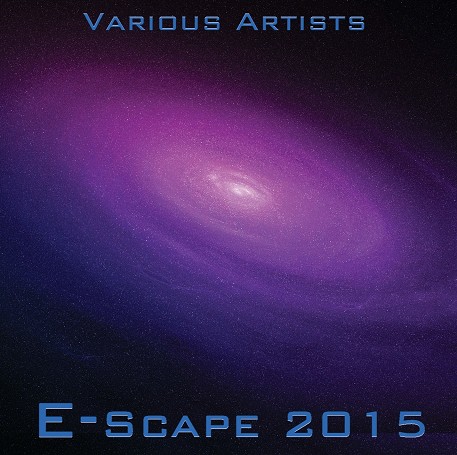 E-scape 2015
by Various Artists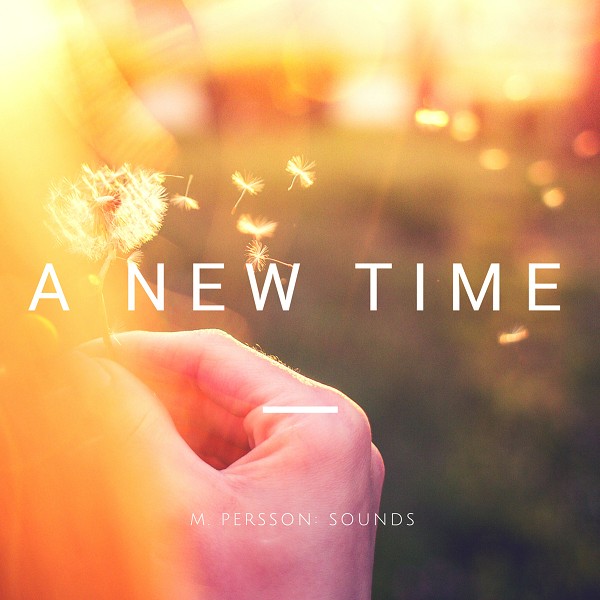 A New Time
by M.Persson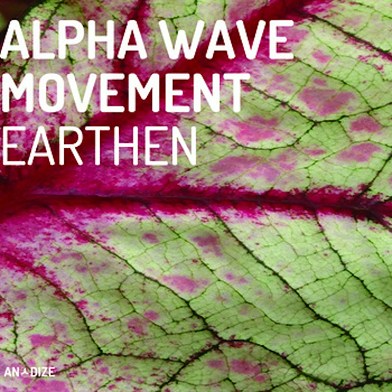 Earthen
by Alpha Wave Movement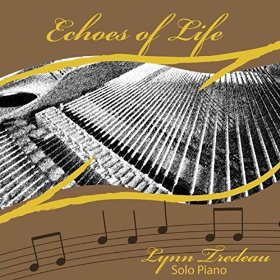 Echoes of Life
by Lynn Tredeau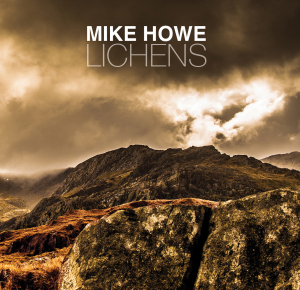 Lichens
by Mike Howe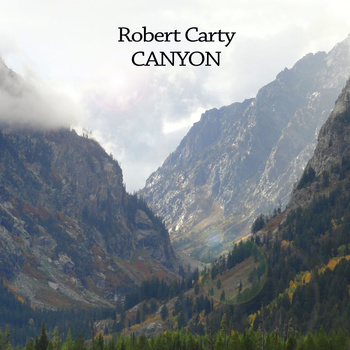 Canyon
by Robert Carty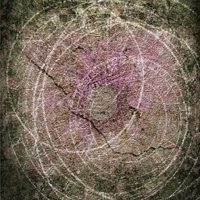 Weltenuhr
by Erik Wollo &
Bernhard Wostheinrich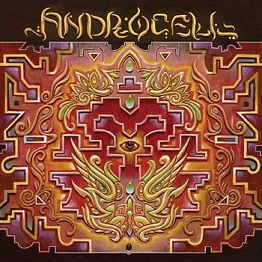 Imbue
by Androcell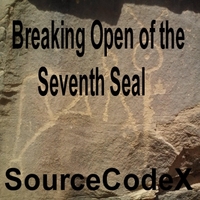 Breaking Open the
Seventh Seal
by SourceCodeX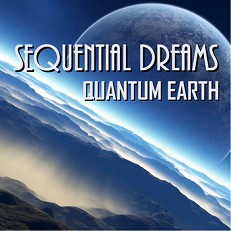 Quantum Earth
by Sequential Dreams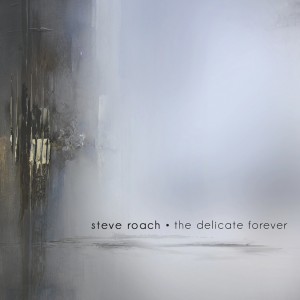 The Delicate Forever
by Steve Roach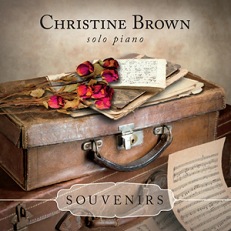 Souvenirs
by Christine Brown
Mainly Piano Review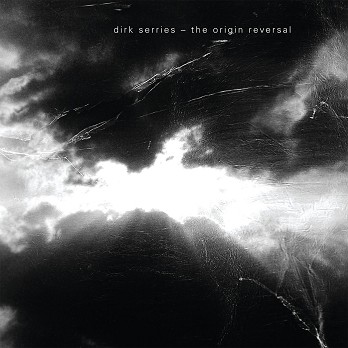 The Origin Reversal
by Dirk Serries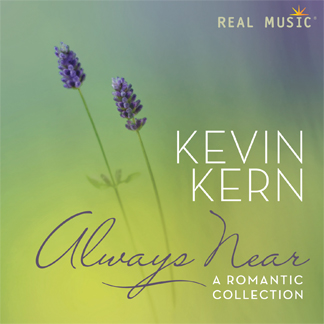 Always Near
by Kevin Kern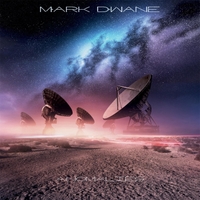 Anomalies
by Mark Dwane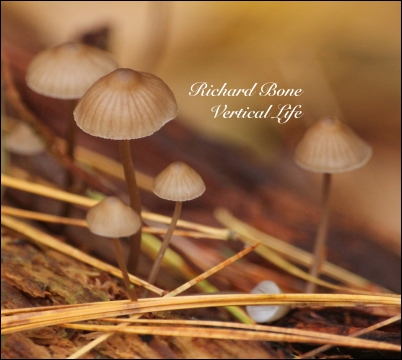 Vertical Life
by Richard Bone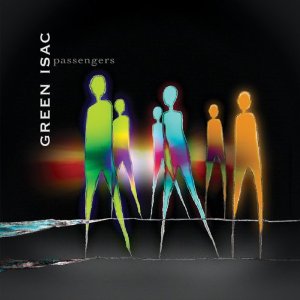 Passengers
by Green Isac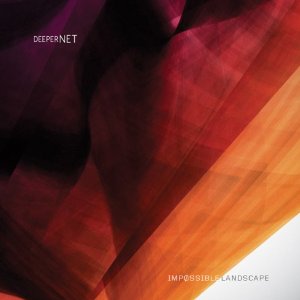 Impossible Landscape
by DeeperNET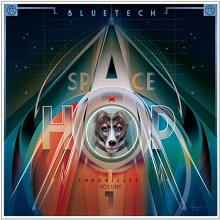 Spacehop Chronicles Vol 1
by Blue Tech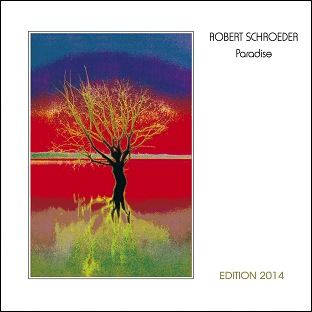 Paradise (re-release)
(remastered w/bonus tracks)
by Robert Schroeder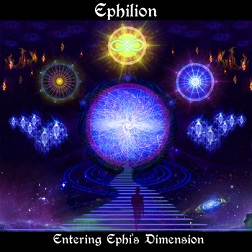 Entering Ephi's Dimension
by Ephilion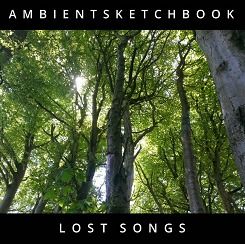 Lost Songs
by ambientsketchbook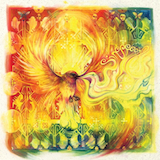 Cycles Within Cycles
by Sinepearl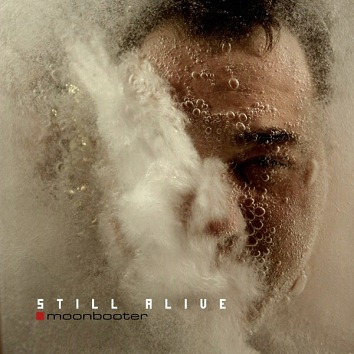 Still Alive
by moonbooter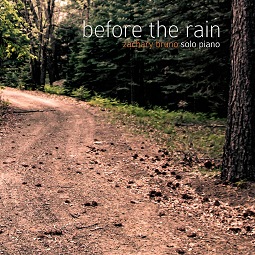 Before the Rain
by Zachary Bruno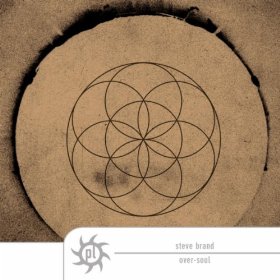 Over-Soul
by Steve Brand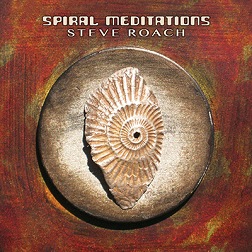 Spiral Meditations
by Steve Roach