About
Articles Index
Blog
CD Focus
Charts and Playlists
Interviews
Links
Music Streams
News
New Releases 2015
New Releases 2014
Podcasts
Q & A
Reviews
State of the Amb. Union 2014
State of the Amb. Union 2008
TDE Index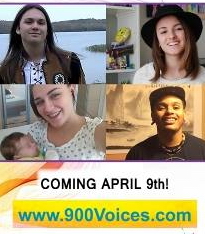 Laura Sullivan's
900 voices project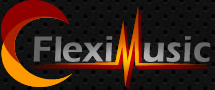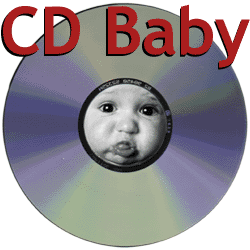 Ambient Visions
Supports independent Musicians
---

---
The New Age Music Circle Ning website. Check it out today.
---
Fight Piracy. Help your favorite artists fight illegal file sharing!
---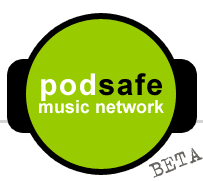 AV's Q&A
With Forest

---
Articles Around
the web
New Age Music
Made Simple
by Stephen Hill
---

New Interview with
Neil Patton on
the Mainly Piano site
Check it out by
clicking here.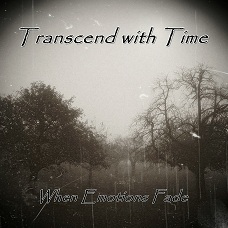 When Emotions Fade
by Transcend with Time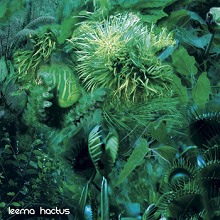 Leema Hactus
by Lorenzo Montana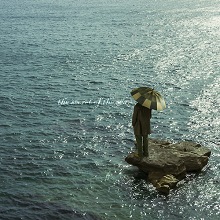 Secrets of the Sea
by Bruno Bavota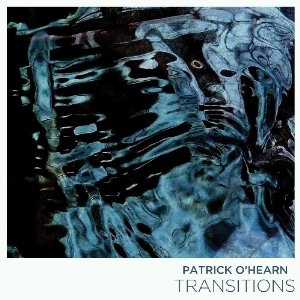 Transitions
by Patrick O'Hearn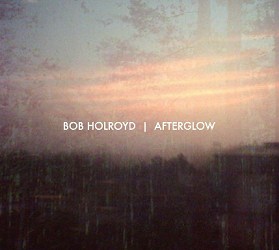 Afterglow
by Bob Holroyd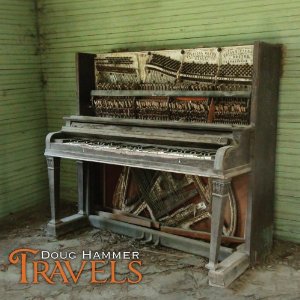 Travels
by Doug Hammer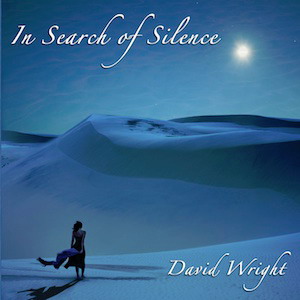 In Search of Silence
by David Wright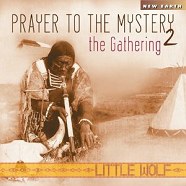 Prayer to the Mystery: The Gathering 2
by Little Wolf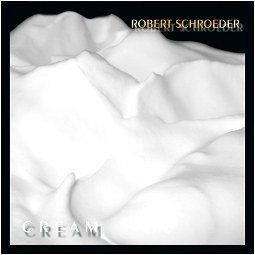 Cream
by Robert Schroeder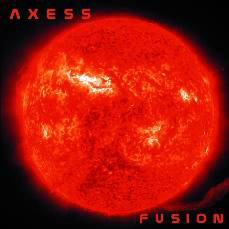 Fusion
by Axess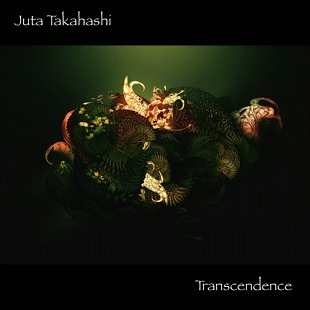 Transcendence
by Alpha Wave Movement

Visitors
1,132,646
Over 1 million visitors!!


Music in Focus

Online since 1999 | Last Updated 7-25-2015


Page Views
2,848,097
Over 2.5 million page views!!
---
| | | |
| --- | --- | --- |
| | | |
---
Tom Green


A Good Place to Be

A Good Place to Be AV talks with Tom Green aka Another Fine Day

Tom Green first appeared on stage with cult post-punk outfit DUM DUM DUM in 1979, then performed with various artists, including African guitar luminary Abdul Tee Jay, during the 1980s, while also working with early computer music systems. These home-based experiments led directly into working (with many others) on 'Dr' Alex Paterson's seminal downtempo album of the early '90s, THE ORB 's "Adventures Beyond The Ultraworld". Tom went on to contribute tunes, beats, and various odd noises to a further four albums by the group, including the No 1 album "UF ORB".

Fans of ambient music voted the first AFD album LIFE BEFORE LAND to No 3 in THE INDEPENDENT's chart of 'Greatest Ambient Albums', and a second AFD album SALVAGE was released on the San Francisco label Six Degrees in 2000, the EP CHASING TORNADOS in 2004. Commissions followed, notably MUSIC FOR MRI SCANNERS, for installation in a new MRI scanner complex in the Royal Infirmary, Bristol, UK.

Tom has continued to compose music for the media via his music production company APOLLO MUSIC, his TV clients including the BBC, Channel 4, and RTE, and he contributes tracks to quality music libraries on Universal Music, EMI Production Music, and Accorder Music. 2007 brought him his first full length feature score, the comedy horror 'BOTCHED' – winner of 2 awards at the NYC Horror Film Festival in 2007. The album Erebus & Terror (with David Bickley) was recently featured on the soundtrack of the short film 'DYLAN'S ROOM', long listed for a BAFTA and winner of 7 awards. His most recent score is for 'Magnetism', co-directed by Curzon CEO Philip Knatchbull and due for release shortly.

Click here to read Tom Green's interview about A Good Place to Be


Other AV's CD Focus Features available on Ambient Visions
---
AV's Upcoming, New and Notable Releases

Walking To You
by Rachel Currea

Grace
by Paul Avgerinos

Etheric Imprints
by Steve Roach

---

Pathways
by Chad Kettering

Haiku
by Doug Hammer

Island
by Ruf Dug (8/2015)

---

Splendid Labyrinths
by Max Corbacho

Music for a Busy Head vol. 1
Re-released
by Matt Coldrick

Alkaline
by AES DANA feat. Miktek

---

Disorientation Flow
by Dirk Serries

Aftermath
by Stratosphere

Fruit of the Spring
by Steve Brand

---

Signature - Solo
by Fiona Joy

Sangita Yoga
by Naren

A Touch of Oblivion
by Brainvoyager

---

Fire in the Rainstorm
by Kori Linae Carothers

Crosswinds
by Rajendra Teredesai

Heart of Silence
by Peter Kater and
Michael Brant DeMaria

---

A Good Place to Be
by another fine day

Change of Weather
by Dan Pound

Skeleton Keys
by Steve Roach

---

Future Terrain
by Max Corbacho

Into the Blue
by Glenn Main

Incandescent
by Hollan Holmes
---
Ocean Inside
by Max Corbacho

The Ocean Inside by Max Corbacho AV Spotlight CD Review

The Ocean Inside is actually a double release so that it has the equivalent of 2 albums contained in the digital download of this project or two CD's if you are buying the physical product from Max. With a title like The Ocean Inside you would be right to guess that the music contained here would be vast in nature as well as dark and mysterious in the way that the sounds are woven together. The music listeners will find on this album is the equivalent of space music but from an earthbound perspective. We often forget just how profound and mysterious that the oceans that surround us really are. We look at the surface of the water from the comfort of a boat bobbing on the waves drenched in sunshine while below us lies depths that very few have ever descended to explore. Max has captured that quality in the compositions that make up these two discs. With a total of 14 songs that runs for 2 hours and 27 minutes it is very easy to immerse yourself in this environment and feel the cold depths of the water close in around you as you continue to sink ever deeper into the pitch black that seems to go on forever.
---
Getting the word out
about great music

AV's Reviews Other Voices

| | |
| --- | --- |
| Sedna II by Asteroid Anxiety reviewed by John Shanahan of Hypnagogue | |

"Recorded using a Sidrassi Qin," reads the note on Asteroid Anxiety's Bandcamp page. If I take that as written, that Sedna II was made using only this small handcrafted synth from Meng Qi Music, then I'm doubly impressed with both the instrument and this album. Sedna II moves from deep darkness to enveloping drifts over the course of an hour. It has its challenging stretches where thick skeins of noise aggress against the listener's ear, but that makes for a smooth balance in contrast to stretches where the sound simply runs deep and quiet.

Read the rest of the review at Hypnagogue by clicking here.

---

| | |
| --- | --- |
| Letters From Far Away by Heidi Breyer reviewed by Michael Debbage of Mainly Piano | |

Only another two year lapse and once again we are invited to another recording from the delightful and adventurous pianist Heidi Breyer. Last time around Breyer pushed the envelope with the addition of a few vocal performances. This time out she wanted to strip it down to create her first solo piano album however decided to make it a double album concept with the second disc presenting the same songs fleshed out with various instrumentation. The results are magical.

Read the rest of the review at Mainly Piano by clicking here.

---

| | |
| --- | --- |
| Next by Jeff Oster reviewed by Keith "MuzikMan" Hannaleck of New Age Music Reviews | |

Ever think of what it would sound like if Pink Floyd joined forces with Miles Davis? Well that is the sound of Jeff Oster as people described him over the years. Personally I love both of those artists, they were building blocks to our musical legacy and idolized by generations of listeners. Jeff Oster is an acclaimed trumpet and flugelhorn player that has been bestowed many honors over his career. After giving his new release Next a good listen I can understand why. Somehow he has been able to take jazz, funk, ambient and new age and make it a unique and compelling sound all his own.

Read the rest of the review at New Age Music Reviews by clicking here.
---
Tyler Smith aka
Androcell

AV's Quick 10 Interview

Imbue by Androcell aka Tyler Smith

Androcell is the enveloping, electronic dub infused music project of producer and artist, Tyler Smith. For almost two decades he has been at the controls of music production, experimenting with different styles and emotions in sonic art form. Over the last ten years under the Androcell name, Tyler has been steadily growing in awareness across the planet for his organic meets electronic musical expressions of bass drenched, effects heavy sound manipulations. Having a deep passion for blending a multitude of music styles, instruments, and cultures, he continues with his studio-as-instrument approach in creating emotional and immersive sound productions. After four full-length albums plus various compilations, EPs, and remixes to the name, the Androcell project stands as a firm embodiment of his sonic exploration.

Androcell reemerges yet again to bring his fourth studio album "Imbue" to the sensory surface. This latest work is a new journey of vivid sound imbued with peace, love, courage, strength, and healing for the human heart, conscious mind, and nervous system. Together, in alliance with Altar Records, this album is proudly presented as a limited-edition CD with all original cover artwork painted by artist Jack Shure and quality mastering by Colin Bennun at Stooodio Mastering, UK.
---
Secret World
by Doug Hammer & Amethyste

Secret World by Doug Hammer and Amethyste AV Spotlight CD Review

This album presents listeners with an appealing contrast of sounds on this collaborative effort between Doug Hammer and Amethyste. Doug's piano and Amethyste's theremin create a sound palette quite unlike anything that I have heard recently. Amethyste's playing fashions a poignant atmosphere to each of the compositions while Doug's keyboard work is very light and delicate never seeking to be anything but a balance and a counterpoint to Amethyste's playing of the theremin.

Overall the album is a serene collection of songs that beckons listeners to surrender to the waves of tranquility that their music seems to exude from the first song to the last. The idea of pairing Doug Hammer and Amethyste might not be your first thought of what would constitute a great instrumental duet but in this case it was an excellent idea that yielded some wonderful compositions. The name of the album is Secret World which might mean something different to just about everyone who listens to the 12 songs that comprise this release but to me the meaning of Secret World gravitates to the idea that the compositions on this album are born from a place that lies deep within all of us that oftentimes we do not share with anyone else which sometimes even includes those closest to us in this life. It is a secret world of joys that we have experienced, hurts that have never quite seemed to heal and deep emotions that tend to make it difficult to share them with anyone else. The songs on this collection speak to that place deep inside and they offer us comfort, peace and understanding for those hidden things that are rarely revealed to others.
---
MMichael Foster
Editor AV

State of the Ambient Union 2014

A few years back I ran several opinion pieces of those involved in the ambient/new age music industry about the state of the ambient union as it existed in 2008. As the pace of technology increases and the fact that the way we consume our music seems to be in a constant state of change I felt that perhaps it might be nice to revisit this topic again and take a look at the ground that we covered in the last 10 years or so musically speaking and what kinds of changes we might expect over the next few years in regards to ambient music creation and distribution.

The music industry has been in a state of constant change since I first started to listen to music way back when I put the needle down on my first 45 RPM record. While the changes took a little while to manifest back in the day because there was a manufacturing process that drove the music industry that had to be adhered to and it took time and lots of money to make changes from albums to 8-tracks to cassettes to CD's. Once music became separated from the physical and broadband speeds increased enough that files could be uploaded and downloaded all bets were off in regards to what the future held for the record labels and for the artists themselves.

These series of writings are not an attempt to predict the future of the music industry and the ambient/new age genres in particular as we have seen the futility of trying to do that every time a rock solid prediction (so it seemed at the time) falls flat on its face in the cold light of the future. Let's just say that these writings are musings of those who make, distribute or play it on the air. It is a time to look at where we have come from and what possibilities lie ahead for the ambient/new age artist if things continue on their present course.

Blake Gibson aka Broken Harbour offers up his views of where the ambient community is currently and shares his thoughts on streaming, physical product and why it's a great time to be an ambient musician or listener.


Blake Gibson
aka Broken Harbour
---
David & Steve Gordon

Chakra Balance




Chakra Balance AV talks to David and Steve Gordon

David and Steve Gordon are innovators. Over the course of their 30 year career they have consistently pushed the boundaries of musical styles, and their albums have been pivotal in shaping the changing landscape of ambient music, world music and chill out electronica. Both David and Steve are award-winning producers, as well as composers, classically trained instrumentalists and the founders of Sequoia Records, which they have molded into a world-class record label since its inception 26 years ago.

Inspired by the tranquility of Sequoia National Park, David and Steve became a pioneering force in the realm of new age music by using nature sounds as a part of a musical composition to create nature music - a novel approach that had not been accomplished prior. It is David and Steve's ear for positive, culturally adventurous music, as well as their versatility and think-outside-the-box mentality that has made them the influential artists they are today, having grossed over 1.7 million units in sales worldwide. A recent N.A.R. survey listed the Gordon Brothers in the top 5 most popular artists as reported by new age music retailers, along with artists such as Enya and Loreena McKennitt, and several of their albums have charted in Billboard.

Click here to read the entire interview.

---

Other Artist Interviews on Ambient Visions
---
MMichael Foster
Editor AV

There was a time a few decades ago that I considered myself to be in front of the audio equipment curve when it came to audio gear and how I would listen to music in my home. I didn't consider myself an audiophile as I never achieved the financial means to plop down enormous amounts of money to have the "perfect" set up to listen to my music. Having worked the retail end of music and audio sales I always mentally kept up with what was available even if I couldn't really afford to own it. But there were some advantages as I could always catch the floor models on sale as they made way for new equipment so in some ways I did have better gear than others who were in a similar situation. With names like Yamaha, Sennheiser and Cerwin Vega on my rack and floor I enjoyed my music and spent many years trying to squeeze a little bit more out of my wallet to upgrade my equipment when major innovations happened.

That was then. This is now. Perhaps it is simply because I had never crossed over the line and became a true card carrying audiophile that I find myself where I am now in regards to my listening habits. Oh I still have a nice Yamaha amp albeit one that has not been upgraded in quite a few years and I do have a pair of Yamaha floor speakers that are part of my set up along with a couple of nice desk speakers that sit on either side of my monitors and a fairly decent pair of Sennheiser headphones for more critical listening but the source of my music is now my computer and not a separate deck like a CD player or a blu ray player that handles all disc formats. There was a time not that long ago (less than 10 years give or take) when I was still getting CD's in the mail and putting them in the CD player and doing my main absorption of the music from a physical format such as a CD or DVD if the music also had visual content. The one exception I still might make to that would be something like Robert Rich's sleep concert Somnium (2004) that came out in DVD format and packed a whopping 7 hours of music onto a single disc. For that I would make an exception and listen to the original hard copy as opposed to music files.
---
Posted 4/9/2015

Posted 10/19/2014

Posted 2/7/2014

Posted 1/25/2014

Posted 1/24/2014

Posted 1/8/2014

Posted 1/6/2014

Posted 1/5/2014

Posted 1/4/2014
---
AV's Videos

Laura Sullivan's 900 Voices Project and Video

AMBIcon 2013 Steve Roach Full Concert



AMBIcon 2013 Robert Rich Full Concert

AMBIcon 2013 Tim Story Full Concert
---
AV's Spotlight Albums

Lichens by Mike Howe
---
| | |
| --- | --- |
| | Incandescent by Hollan Holmes |
---
| | |
| --- | --- |
| | L3G4CY by Sequential Dreams |
---
MMichael Foster
Editor AV

New Releases and Ambient Visions in 2014

I'm going to take the time to post this to AV page just to see if we can get this down to system so that new releases can be give their time in the sun on the AV page. I have set up a new e-mail address on AV to handle just new release announcements that might find their way to me. The address to send to now is newreleases at ambientvisions dot com. I realize that spammers will probably still pick up this address but no sense making it any easier by making it an active e-mail link. Now what do I want sent to this address. Good question and I'm glad that you asked.

I always feel bad when I see a new release or something that was a new release a couple of months ago and I heard nothing about it until months later when I ran across it on a radio playlist from one of the charts that I post on the website. Had I known about the release in advance it would have been on the site either on the front page or on the new release list for the current release year. I would like to encourage artists to submit new release info to the above e-mail address to make sure a release gets posted on Ambient Visions. The bare minimum of info that I would like to have sent to me would be the artist name (believe it or not sometimes that is difficult to tell if I have not heard the artist name before), the album name, the release date month/day/year. I try to order the list by release date on my new release lists to help people see what is coming out this week so they can plan their purchases. It would be nice to know if the album is self released or if there is a label involved. Links are nice to so that I can post them right along with the announcement to make sure potential listeners find their way back to your sites. Facebook, homepage, twitter, bandcamp, soundcloud, wherever you'd like listeners to check out your music. If you don't include them in the announcement then I may or may not have time to go find them. If you want to promote your music please send me complete info.
---
Bill Fox

Galactic Travels: AV talks with Bill Fox

This time around Ambient Visions' Q & A has a go at Bill Fox, the long time host of a spacemusic radio show called Galactic Travels. Bill has been broadcasting Galactic Travels since 1996 out in eastern PA on WDIY calling the faithful to his weekly shows that spotlight the best that spacemusic has to offer. What's that you say? You haven't heard of Bill or his show? Well then you are in for a treat as we ask Bill all those difficult and hard to answer questions that keep you up at night trying to figure out the answer to. What's your favorite color Bill? If you could be an animal what animal would you be? And of course who is your favorite Beatle? After these difficult questions we got down to talking about spacemusic and his work as a musician to round things out. If you wanted to know about Bill Fox, Galactic Travels and how it all came to pass then this is the interview for you. Seriously, join us now as we talk to Bill Fox about his ongoing love for and involvement with spacemusic.

Click here to read Bill's interview.


Other AV's Q&A Features available on Ambient Visions
---
Love's River
by Laura Sullivan

Love's River by Laura Sullivan AV Spotlight CD Review

Listening to Laura Sullivan reminds me of why I fell in love with piano music in the first place. Her new album is called Love's River and it is marvelous entry into her growing catalog of musical works. While it is true that she had a little help on this album including the likes of Will Ackerman, Jeff Oster, Nancy Rumbel and Suzanne Doucet there is no doubt as to who is the focus and the heart of her latest release. With help of that caliber it might even explain why I felt transported to my early days of exploring the new age and ambient music that Windham Hill and Narada used to put out as I listened to the beautiful compositions that poured out of my speakers.

I want to apologize to Laura for taking so long to deliver a review of her work that obviously deserves all the praise that everyone has given it including mine being added in this review. There was a feeling and a spirit that characterized the music that came out in the early 90's from those labels mentioned above and it made that music special in my mind and the songs have endured in my heart to this very day. Laura's playing on Love's River is as close as I have heard anyone come in a long time. There is an innocence that Laura has captured in her poignant compositions that immediately reach out and touch your heart. Not in a heavy handed way but with a soft caress that stirs your emotions and brings them right to the surface in no time at all. The music that she has created on Love's River is delicate and skillfully woven into a blanket of sound that you just want to wrap yourself up in and sit quietly gazing out the window and being in the moment.
---
New Reviews on Ambient Visions
Coming Home

by Peter Jennison

Dawn Light

by Zachary Bruno

Etheria

by Peter Kater

Angels of Hope

by Various Artists
---
Paul Avgerinos

Law of Attraction

Artist Spotlight on Paul Avgerinos

When Paul Avgerinos graduated from the Peabody Conservatory of Music in 1980, as a full scholarship honors student, he had already performed as a bassist with Isaac Stern, Jean Pierre Rampal, The Beaux Arts Trio, Baryshnikov and many other great classical artists. He also has won scholarships to play and study at music festivals in Tanglewood, Aspen, Grand Teton, Taos, and Spoleto (Italy). After graduation, Paul served as principal bass of several major symphony orchestras around the world, and gave solo recitals as well.

Expanding into more popular genres, Avgerinos toured as a bassist with Charles Aznavour, Liza Minelli, and the jazz legend Buddy Rich. Seeking to further his original composition and develop his childhood passion for electronic music, Paul built Studio Unicorn, a comprehensive digital/analog recording studio, in 1984. Nine solo CDs in the New Age genre followed, including Muse of the Round Sky on the Hearts of Space label. Muse was nominated for a Grammy and is played on more than 2,000 radio stations around the world in addition to syndicated shows such as Music from the Hearts of Space and John Diliberto's Echoes. Two thirty ­minute features with the latter are added to his credits along with his many other radio interviews. Paul's music is currently being played on Sirius XM Satellite radio & DMX as well as Music Choice SoundScapes.

He has appeared on fourteen sampler CDs and as a guest artist on albums by Joanie Madden, Faruk Tekbilek, Joaquin Lievano, Brian Keane and others. Paul records and produces many popular albums as well and has worked with artists as diverse as Jewel, Willie Nelson, Deana Carter, Richie Havens, Run DMC, and the Celtic Tenors . Avgerinos always makes time for scoring and has worked on many Film, Commercial, TV, and Cable projects for all of the major and minor networks. Paul's work on Peter Kater's Red Moon earned A 2004 Grammy Nomination. Paul's album GNOSIS placed #1 on the New Age & World Radio Chart and his latest, Garden of Delight, won an award for the Best World Album of 2007. Keeping busy creating original music for a variety of interesting and rewarding projects is a way of life.

Currently, Paul lives and works in his Studio Unicorn, Redding, Connecticut, where the deer pass by his studio windows and the hawks and eagles give inspiration from above .
---
Sounds to
Listen For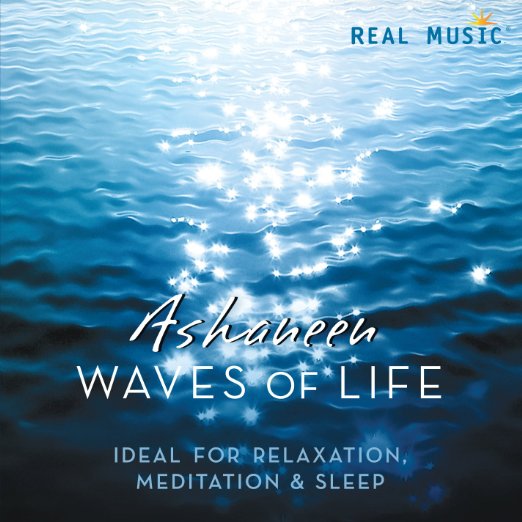 Waves of Life
by Ashaneen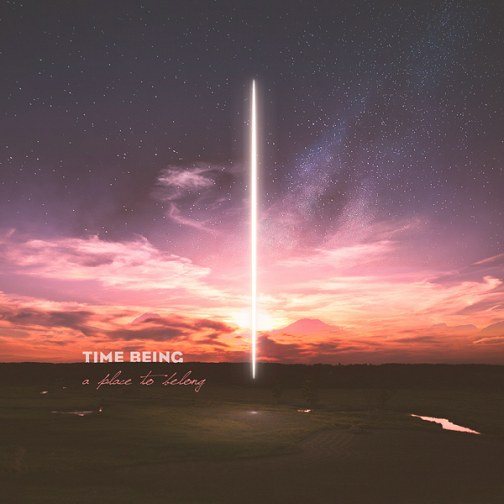 A Place to Belong
by Time Being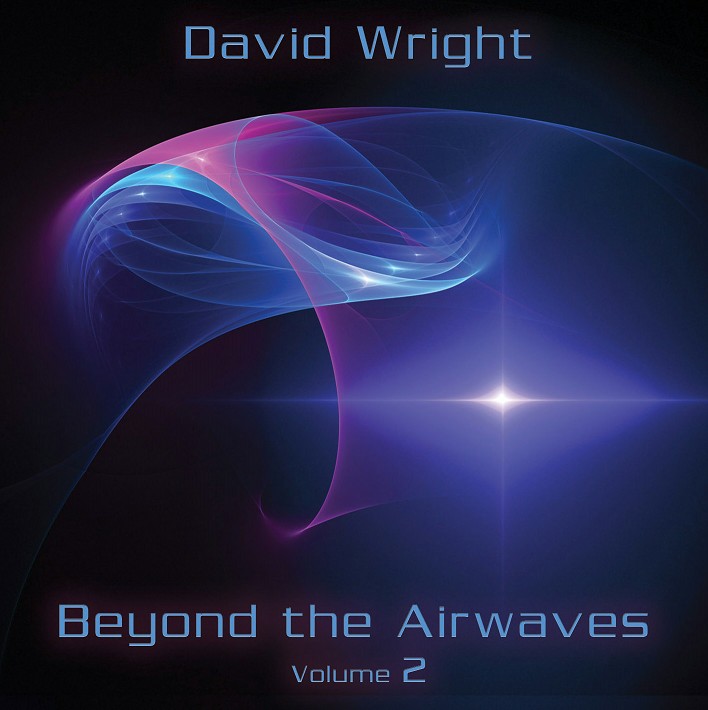 Beyond the Airwaves vol. 2
by David Wright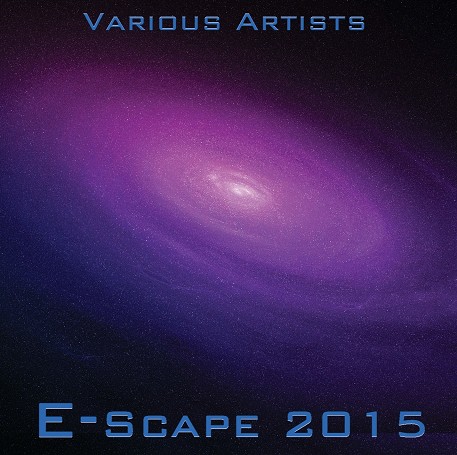 E-scape 2015
by Various Artists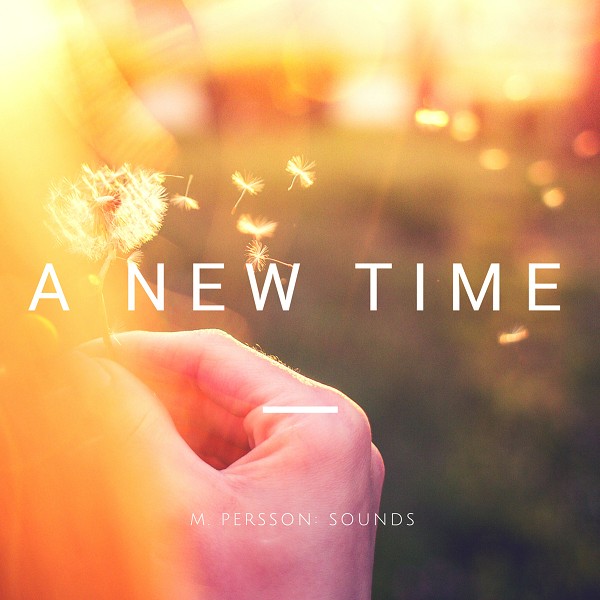 A New Time
by M.Persson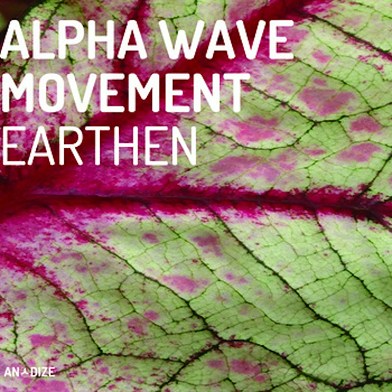 Earthen
by Alpha Wave Movement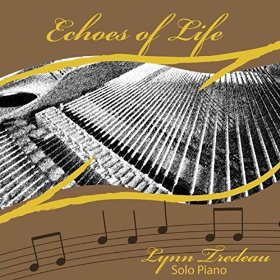 Echoes of Life
by Lynn Tredeau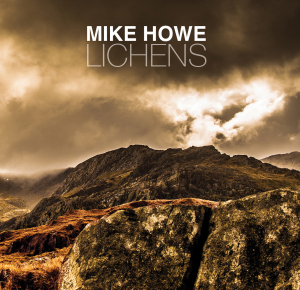 Lichens
by Mike Howe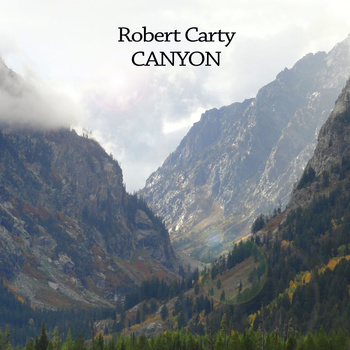 Canyon
by Robert Carty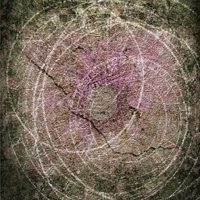 Weltenuhr
by Erik Wollo &
Bernhard Wostheinrich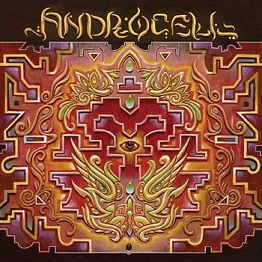 Imbue
by Androcell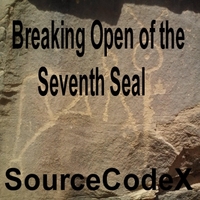 Breaking Open the
Seventh Seal
by SourceCodeX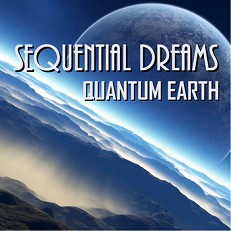 Quantum Earth
by Sequential Dreams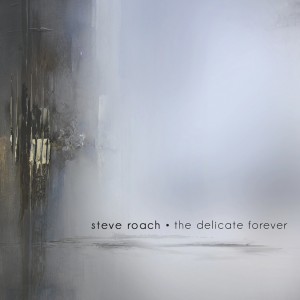 The Delicate Forever
by Steve Roach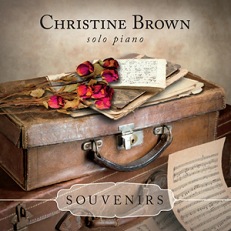 Souvenirs
by Christine Brown
Mainly Piano Review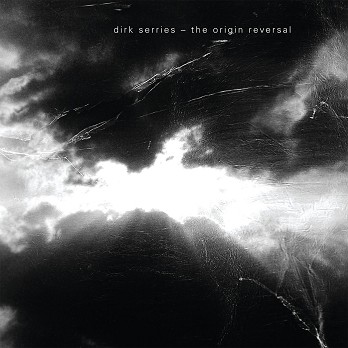 The Origin Reversal
by Dirk Serries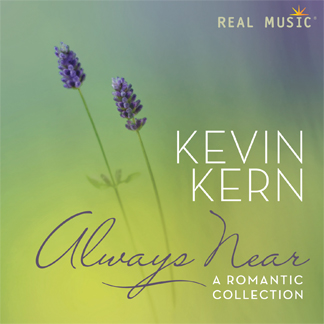 Always Near
by Kevin Kern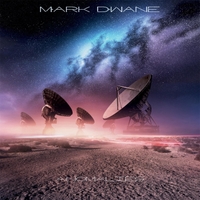 Anomalies
by Mark Dwane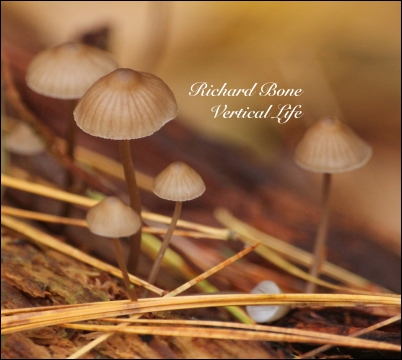 Vertical Life
by Richard Bone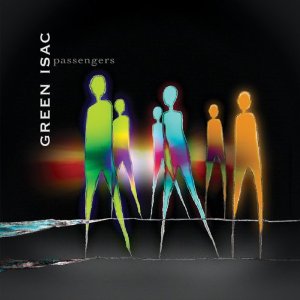 Passengers
by Green Isac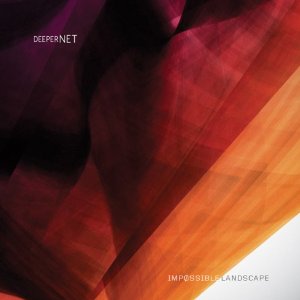 Impossible Landscape
by DeeperNET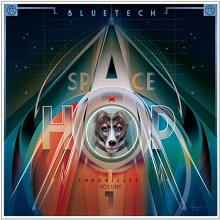 Spacehop Chronicles Vol 1
by Blue Tech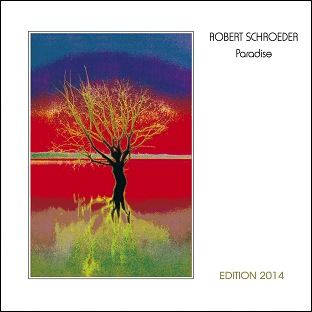 Paradise (re-release)
(remastered w/bonus tracks)
by Robert Schroeder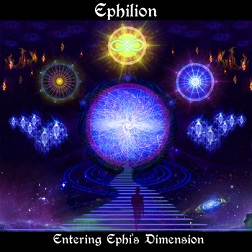 Entering Ephi's Dimension
by Ephilion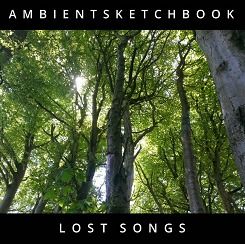 Lost Songs
by ambientsketchbook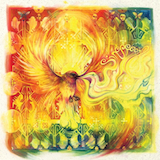 Cycles Within Cycles
by Sinepearl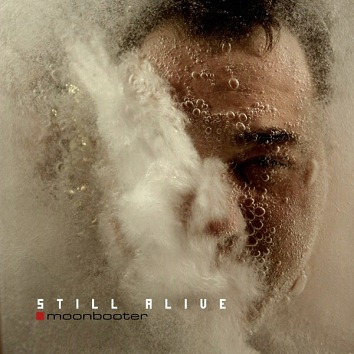 Still Alive
by moonbooter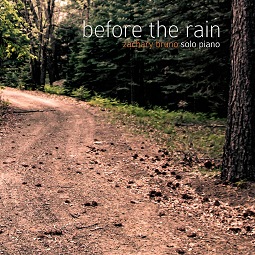 Before the Rain
by Zachary Bruno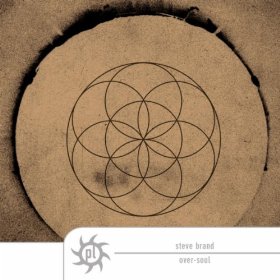 Over-Soul
by Steve Brand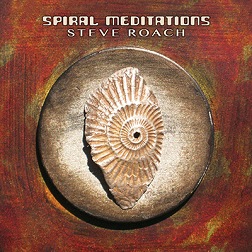 Spiral Meditations
by Steve Roach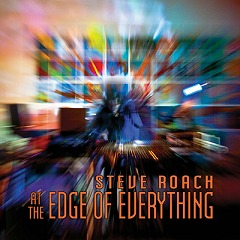 At the Edge of Everything
by Steve Roach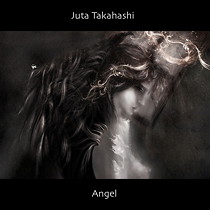 Angel
by Jutaro Takahashi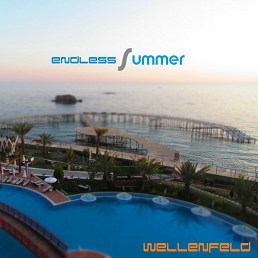 Endless Summer
by Wellenfeld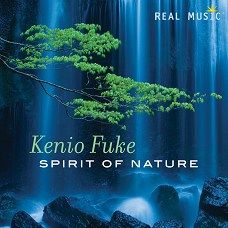 Spirit of Nature
by Kenio Fuke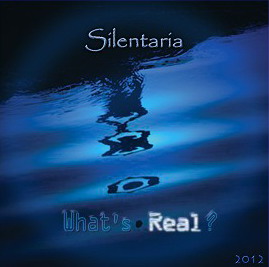 What's Real?
by Silentaria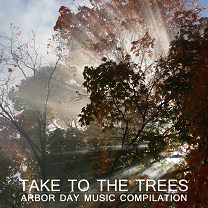 Take to the Trees
by Various Artists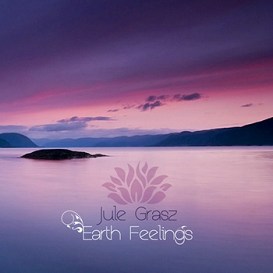 Earth Feelings
by Jule Grasz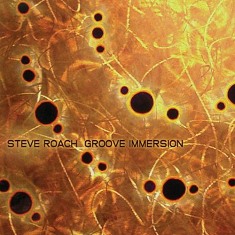 Groove Immersion
by Steve Roach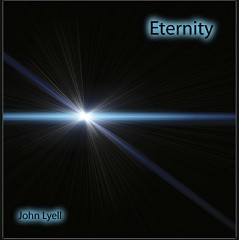 Eternity
by John Lyell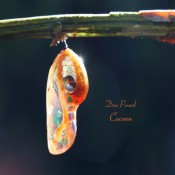 Cocoon
by Dan Pound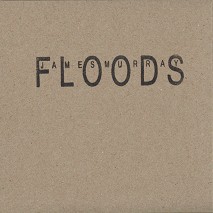 Floods
by James Murray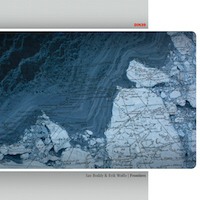 Frontiers
By Ian Boddy and
Erik Wollo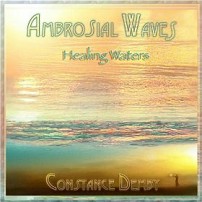 Ambrosial Waves -
Healing Waters
by Constance Demby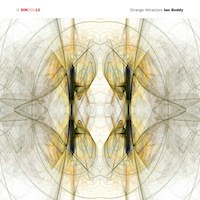 Strange Attractors
by Ian Boddy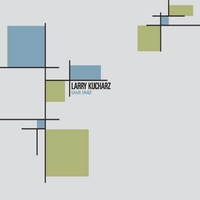 Unit IA42
by Larry Kucharz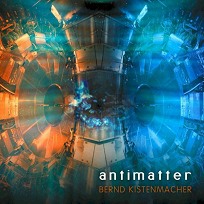 Antimatter
by Bernd Kistenmacher
View Trailer on YouTube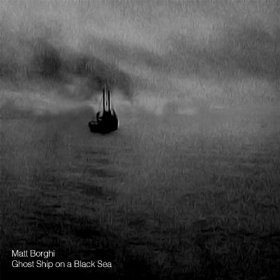 Ghost Ship on a Black Sea
by Matt Borghi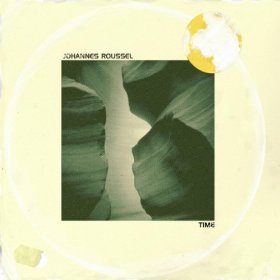 Time
by Johannes Roussel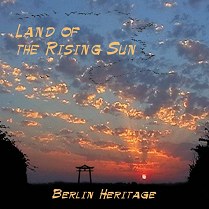 Land of the Rising Sun
by Berlin Heritage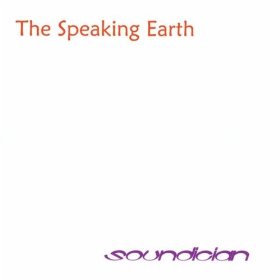 The Speaking Earth
By Soundician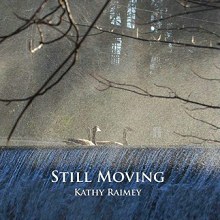 Still Moving
by Kathy Raimey

Lyra
by Igneous Flame