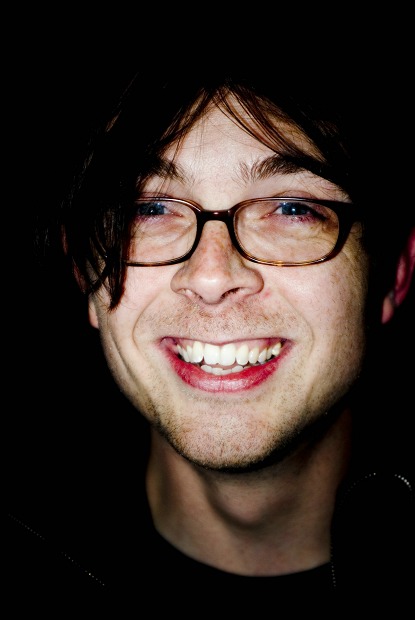 Tris Taylor
Creative Director
Pink Lizard Music Limited
http://pinklizardmusic.com
Access vs. Ownership in the Musical Landscape

Recently Ambient Visions spoke with artist Matt Coldrick about his music and career. During that discussion for a question I had posed to him about streaming vs. sales of music Matt suggested that I speak to the Creative Director of Pink Lizard Music as he might be able to better articulate the various considerations that go into just how you determine which would be better, access vs. ownership, for the artist in terms of them being fairly compensated for the time and effort put into composing and recording their music. Tris Taylor is that Creative Director and when I got back his reply to those questions I realized that there was enough material there for an intelligent article to offer up to the readers of Ambient Visions. So if you are up for an interesting disertation on the ins and outs of the streaming model vs. the ownership model then this should be a good read for you. I'll start with the question that I asked Matt and what follows is Tris' thoughts on the question. For the entire interview with Matt Coldrick click here. I appreciate Tris taking the time out to go through and try to explain what for many has become a very complicated issue in regards to how these streaming royalties work and how they are determined and tracked. Enjoy!-- Michael
From my point of view we simply won't have comparable data for about 20 years, or perhaps for about 10, which I think begins to be a fair comparison point for looking at income from CD/download sales against income from streaming.
Added to that, I think there are a number of confounding variables, including accurate, competent registration of music rights, transparent reporting of sales and usage both now and before, and opacity & variability in the deals done with streaming services.
If you talk to reasonably successful electronic music labels, they may still be investing thousands into promotion for a release that's viewed as popular and end up with total sales of 140 or less. So you are at a loss straight away. Sales are heavily, heavily down, which completely changes the business model.
Now, I personally like access instead of ownership as a model. It seems, at least theoretically, fairer to the people whose music gets listened to more. Of course, that listenership will still be unduly influenced by marketing spend, which is always where indies are at a disadvantage compared to majors. But really, I've bought plenty of indie CDs and vinyl that turned out to be disappointing – and if I listen to Patti Labelle more than Ishq, it's fair that she should get more of my money. What I can also see from a recent soundtrack release is that, while it sold single figures, it was streamed by listeners in more than 20 countries. So, streaming, for those of us who are looking to increase the size of our audience, is better, I think.