Michael Bentley, founder of Foundry Records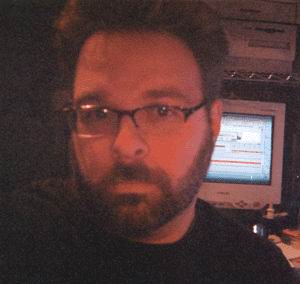 The Foundry was founded in 1997 by Michael Bentley. Located in Berkley, the label features Bay Area artists performing experimental e-music. The primary artists are eM, Seofon, Rhomb, The Apiary, Mollusk and Dean Santomieri. And most of these artists are members of The Archipelago, a loose consortium of like-minded musicians from the area.
The label entered into a partnership with Hypnos in 2001. That joint effort enhances the scopes of both labels. The relationship allows Hypnos to venture into more experimental avant-garde and it allows The Foundry access to greater marketing clout.
Michael Bentley, the driving force behind The Foundry, has recorded some of the label's most eclectic and most accessible electronica.
AV: First of all, thanks for agreeing to this feature. I am honored to work with you. I should say play because this is fun!
MB: Yes, I regard music (and all my creative efforts) as play... hard work sometimes too, but play!
AV: Something I have always wondered about, how did you name the label? And how do you come up with the titles for your albums and compositions?
MB: The label name popped up in 1984 or 1985. I was putting together some portfolio pieces in an attempt to get some better design jobs, and one of the pieces was a catalogue for a fictitious music label. The Foundry was originally one of the band names I made up, but it evolved into the label name (and included the motto "where we build our world," originally an album title).
The Foundry really came to life in the late '80s, I used The Foundry as a name under which to publish my chapbooks and other projects, and then in 1995 I put out my first cassette release and The Foundry became a recording label for real. After a few more cassettes in 1996, the first Foundry CDs were issued in late 1997.
As for titling... that's tricky. In the days before I actually had finished pieces I had no shortage of titles, but now that there are actually things to name, good titles can be thin on the ground! Mostly the pieces present their name to me somewhere along the way, sometimes at the beginning of the process, sometimes at the end. Because I tend to begin with a concept (at least a loose one), I usually have naming ideas going in. Of course the best titles just appear as if by magic and I have no idea of where they come from!
AV: In starting the label, how did you come up with a business plan or 5 year projection or whatever? I am wondering how you predict sales in such a volatile market. (Referring to e-music having a small market share, at least here in the USA.)
MB: This is kind of tedious stuff. I talked with some different folks, and did a little research. I'd been around retail all my "working" life, as well as having more than a passing interest in the music business for many years, so that helped. I charted out how I'd like things to go and figured out whether I could afford to proceed. It took a lot of time and energy to find production and media contacts and so forth. In the end my plan wasn't really very accurate, and I've been flying by the seat of my pants ever since.
Running The Foundry takes an incredible amount of time and energy, probably more than I anticipated, and the financial side is, shall we say, problematic.I love the creative work involved, both on my own and in collaboration with the amazing artists I've met, but the business side can be quite a headache and is something I do only because it's necessary to allow the creative work to happen.
I don't predict sales, I do the music I want to do. In putting out other people's music I choose projects I like... it's as simple as that. Will the CDs sell? I have no idea, but what I do know is that they're quality work and I like them...that's really all I can do!
BTW, e-music has a small market share EVERWHERE, as far as I can tell!
AV: What was your goal in starting the Foundry?
MB: Short term: to put out my own music.
Long Term: to build a kind of community of artists and to try to provide some opportunities for everyone. (This is part of why I find the Archipelago such an intriguing collective, besides which I like these guys!)
AV: How do you think that the partnership with Hypnos will help to achieve that? Or has the partnership changed the goal?
MB: My goals are the same, I think, though more artists are involved now. Put simply, working with Mike Griffin and Hypnos allows me to reach a somewhat larger audience, it effectively puts The Foundry on the map for folks who had not and would not have heard of The Foundry otherwise. It has also helped my distribution. I think that The Foundry's work compliments what Hypnos does, but also touches on some different aspects of electronic music, other flavours and styles. Seems like an interesting partnership to me.
My association with Mike began long before our cooperative release project took shape. Mike has been very helpful and friendly since we met soon after I began putting out CDs. We have exchanged information and ideas over the years, and beyond that I have really enjoyed watching Hypnos blossom and grow.
AV: Which is your favorite Foundry CD (not by Michael Bentley)? Which of your CD's is your favorite?
MB: Well, either Zero Point or Boy Beneath the Sea...those are the only two I'm not involved in!Truthfully though I cannot pick a favourite, I don't put out music I don't like, and I like A WIDE variety of music. So, depending on my mood I might want to lay back and take in Dean's story/music, or chill with the textures and explorations of Seofon's masterpiece. I'm also VERY fond of the Archipelago 3" CDs we put out in 2000... a very cool assortment of styles and work. Of course lately I've been wrapped up in 360° and I'm truly in awe of the quality of the work submitted for that project. Jonathan Hughes has also produced a great album (Trillium) which will be released this spring, and I've been enjoying that one this last week or two. Have I danced long enough?! No, it's really impossible to choose one!
As for my own CDs... I don't spend too much time listening to my own work after it's finished... the process is my favourite part. I suppose that Mote and All the Stars Burning Bright have aged the best for me.
AV: Who are your strongest musical influences?
MB: Like it or not I'm influenced by anything I've ever listened to... I just absorb sounds and have my whole life. That makes this kind of question hard to answer. The musicians and composers I've been consciously fascinated with are, beginning WAY back, The Beatles, Henry Mancini, King Crimson (first incarnation), David Sylvian, Miles Davis, Kraftwerk, and more recently Aphex Twin and Mika Vanio. There are tons of others that are favourites and have provided inspiration over the years, too many to list here.
Malcolm Cecil taught an electronic music workshop I attended early on in my music making years and his creative spirit was very inspiring to be around. I give him a lot of credit for encouraging a naïve teenager, and making me think that doing electronic music would be a cool (and possible) thing to pursue!
AV: How do you 'compose' music?
MB: There's no one method beyond sitting down with some music making devices, whether a drum, a keyboard or a computer. A lot of what I do evolves from improvisation of some sort, or from play with software. Some projects have been more conceptually driven and others have involved "automatic" methods like numerically based scoring. I try a lot of different things, but it all begins with sitting down and working.
AV: When you want to relax or zone out, what do you listen to? What is your top ten (not necessarily in order)?
MB: I have rather eclectic tastes, so there's no way to answer that concisely (or maybe not at all!). I listen to rock/pop, jazz, ethnic/world, classical and, of course, electronic music depending on my mood. An evening (when I'm not working on my own music) might include the latest Morr release, Martin Carthy, Tin Hat Trio and Secret Museum of Mankind. The next night could be Herbie Hancock, early music from Atrium Musicae de Madrid, and Coil. It changes a lot.
In terms of relaxing my wife and I have a few sleep time favourites of late... KLF's Chill Out, David Darling's Cello, Susumu Yokota's Sakura, and Montgolfier Brothers' Seventeen Stars. I also enjoy Detroit Escalator Co's Soundtrack 303 and Miles Davis' Sketches of Spain for relaxation.
AV: Is there anything else that you would like to share with your listeners/our readers?
MB: Feedback is really appreciated. I regard music as communication, and I encourage listeners to participate in this communication. Write a short note, share your thoughts.
AV: Again, thank you so much for taking the time to help us with this. It has been most enjoyable and enlightening.
MB: You're very welcome, and thanks for offering me the chance to talk a little about what I do, I really appreciate your time and energy! Thanks to you all for reading this!
---
Mollusk

Malcolm Bly records as Mollusk. He came out of nowhere in 2001 with Accretions, his debut CD and one of the first Foundry/Hypnos releases.
OK, ya' got me... most of your questions can be answered by one simple statement: Malcolm Bly/Mollusk is really Michael Bentley.
Malcolm Bly is a pseudonym I assumed a couple of years ago in order to try an experiment with online audio (the secret technique, the first, fifth and seventh letters in my first and last name are MAL BLY, and Mal becomes Malcolm). I never thought Bly/Mollusk would be interviewed, so the jig is up... pretending to be someone else is a step further than I'm willing to go! ;-)
AV: How do you generally create/compose music? How do you come up with the track/album titles?
MB: Mollusk originated from a desire to explore the possibilities of online audio and different approaches to producing music for the internet. I became interested in the possibilities of web music through work in web design. The music of Mollusk was first created entirely through digital means, including sampling and sundry DSP applications, nothing unusual there. The experiment came with the process of encoding MP3s, where I chose lower kbps rates in order to create a "low resolution" sound.
You see, It seemed to me that the medium of the MP3 needed to be played with, explored for its own abilities, not simply used as a means to poorly represent higher quality sounds. This thought led me to incorporate low resolution MP3 audio output into my compositional approach. For mollusk.net the final form of these pieces was not a CD or a 16-bit/44.1kHz sound file, but a stereo MP3 file. Besides creating what I think of as "the Mollusk sound," working with low kbps rates means that the resulting MP3s were smaller than those produced at the more common 128kbps, 160kbps, or 192kbps, for instance the 20 minute Ancient Seas became a meager 4.6MB, as opposed to the nearly 20MB one might expect, and this means shorter download times, which makes the music more accessible for those of us not on fast connections.
As I wrote on the Mollusk website, "I am trying to play to some of the strengths of the technology that's out there, while also creating music worth listening to. Mollusk is a site which does not depend on super fast connections, but does provide, hopefully, interesting content. I am constantly surprised how may sites try to use all the bells and whistles that are out there, knowing that these gimmicks make downloading incredibly tedious, if not impossible, for a large number of users. I have tried not to fall into this trap!"
I was very much inspired by my reading about the oceans and particularly the amazing mollusks&ldots; and many tracks reflect that in their titles (Littoral, Hadal, and The Cry of the Distant Nautilus). I also used some samples of pieces with oceanic associates. The Sea, for instance, uses a loop created from a short passage at the beginning of Debussy's La Mer. Each piece in the Barnacle series is based solely on a sea themed recording. Others, like the six part Evolution of the Snail's Brain, are based on ideas I ran across in my reading.
I never intended to release the Mollusk material on CD, but the recordings really grew on me and I was encouraged by friends to assemble an album from what I had posted to the website. Producing Accretions was a rather different experience than working towards low res MP3s, but it was quite rewarding and gave the pieces another life.
Mollusk has served its purpose for me, and so now it is time to move on. Farewell to the deep...
AV: How do you follow the intriguing soundworld that is Accretions? What is on the horizon for Mollusk?
MB: I don't!
The techniques and concepts that I picked up through the Mollusk experiment have been incorporated into the bag of tricks that I continue to develop. There will be no other material produced as Malcolm Bly. The last Mollusk tracks will appear on the upcoming Foundry compilation titled Lost + Found, including Argonautica: Four (a collaboration with Jonathan Hughes) and Farewell to the Deep (a remix and elaboration on some of Dean Santomieri's musical material from The Boy Beneath the Sea).
AV: Is there anything else that you would like to share with your listeners/our readers?
MB: No I think that's quite enough! ;-)
AV: Thanks for taking the time to answer these Q's, Malcolm. It has been a real pleasure.
MB: The pleasure is mine, thank you!
---
Seofon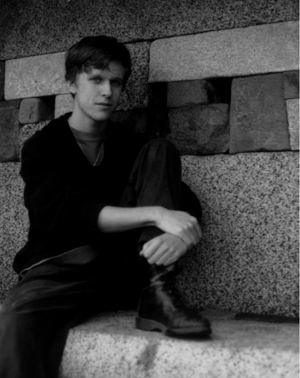 Seofon is a veteran electronician. He and Richard Sun released five CD's as Ambient Temple of Imagination. Seofon has also released a collaboration with Thermal, nee Joshua Maremont, a 3" CD for the Archipelago and a solo CD as the initial Foundry/Hypnos effort.
AV: Before I even thank you for participating, I have to ask about the name. is it C O FONE (as in phone) or C O FON (as in fawn)? Where did the name come from? Or did your parents really name you Seofon? (It could be Leo Fon, Theo Fon, Reo Fon (Speedwagon fans!))
Seofon: The word 'seofon' is simply an archaic form of the word for the number seven. Seven is important in esoteric studies as the "number of magic," but it also has seemed to follow me around for a lot of my life, in numerology for example. I also like it because it's pleasingly ambiguous, and doesn't make me feel constrained into a particular genre or sound.
AV: Cool, thanks. And thanks for helping us with this feature. I am thrilled to be working with you. (Or as I told Michael, playing because this is fun, not work!)
Seofon: Amen to that!
AV: I also promised Michael that I would ask you some of the same questions that I asked him, so:
What is your favorite Foundry CD not by Seofon? Which of your own CD's is your favorite (including non-Foundry)?
Seofon: This is difficult for me to evaluate, because so much of my work has been highly collaborative - with Ambient Temple of Imagination, Thermal, Content Provider, Property of Thieves, and all of the artists on Zero Point- and I like all of the results in different ways. If I may reframe the question a bit, I'll say that the most important album for me in terms of growing as an artist was ATOI's Planetary House Nation. I am the most satisfied with Zero Point, but so much of that has to be chalked up to the high level of everyone else involved - I don't feel that I can take credit for it.
My favorite other Foundry CD is eM's All the Stars Burning Bright. I like the fusion of warm, old-school space music and refined, modern ambient, and the movement within the individual pieces is really excellent.
AV: Who was your biggest musical influence? What are you listening to most these days? What is your top ten of all time (not necessarily in order)?
Seofon: Well, it's hard for me to think of something that I've listened to that hasn't influenced me in one way or another, in that it all turns me on to new ways to "break the rules." If I have to name some one, I'll name Paul Schütze - for his impressive range, creative hybridization, and penchant for the non-obvious. But Locust, Aphex Twin, and Brian Eno are close contenders.
AV: How do you create/compose your music? How do you come up with the titles for the individual pieces? For the albums?
Seofon: The answer to all of these questions is "I really have no idea." Most of my composition comes about through improvisation, which I then process and refine until it has a quality of completion. When and how that is going to be achieved, though, I never know in advance. As for titles, Richard Sun came up with the titles for all of the Ambient Temple of Imagination material, including most of Zero Point, and they refer to philosophical ideas that we feel are influential, important, or relevant. Most of titles in my solo work are plagiarized (with consent) from esoteric science fiction author A. A. Attanasio. And sometimes an element occurs in the initial improvisation that goes on to define the entire piece.
AV: Zero Point is, for me, the ultimate collaboration. That had to be a lot of fun to make. I know that they are all gentlemen. What was it like working with Steve, Dirk and Robert? And how did adding Stephen, Not Breathing and Thermal to the mix enhance the experience? What did you pick up from the experience? And, how do you follow that greatness? In other words, what is on the horizon for Seofon? Are there more ATOI projects?
Seofon: The perpetuation of ATOI is always contingent on the enthusiasm and innovation of the participants - which means that it always hangs on the edge of a knife. But it is so amazing and improbable that is has lasted this long, so I trust that there is more to come! As for me in particular, I am pursuing a variety of projects, and we'll see which ones catch on. I just finished a full-length with Content Provider, and we plan to go into the studio again very soon.
As for Zero Point, it is a testament and tribute to the generosity of all of those gentlemen. They are so supportive, open, and nurturing of the creative process. Dirk, Steve, and Richard are in fact the ones who initiated the project, and to work with men of such integrity was a real gift and inspiration. And for me as a young artist to receive that kind of attention from such honored elders is truly validating, yet at the same time humbling. Adding Stephen and Thermal was a natural extension, as they both participated in Planetary House Nation, which was the seed for Zero Point. With Robert and Not Breathing, the key was their simple but profound generosity to create the space to jump in and contribute to the process, giving me the trust that it would turn out to be something worthwhile.
Admittedly, a large share of my work with Zero Point was just in organization and orchestration, and patiently letting the whole thing evolve - and so a lot of my learning came from finding that balance. In addition, the shared workload of the production allowed me to spend a lot of time stepping back and looking at the project as a whole, exploring ways to make it a unified album (rather than a remix collection).
I see Zero Point as a one-of-a-kind thing, and so a narrow attempt to follow it up is doomed from the start. But I certainly hope to continue the friendship with those gentlemen, as well as to integrate what I'm learning with my other projects.
AV: Is there anything else that you'd like to share with your listeners/our readers?
Seofon: I'd like to encourage everyone to explore sharing their gifts, whatever they may be, openly. With all of the strange social and economic pressures that we face, this can be a tricky stance to find. It takes patience, persistence, trust, and most of all selflessness. But if you are willing to cultivate the things in your life that give you a tangible experience of such lessons in being nothing, the rewards will be great!
AV: Very cool! Again, thanks so much for helping with this feature. It has been one of the highlights of my brief literary career!
---
Dean Santomieri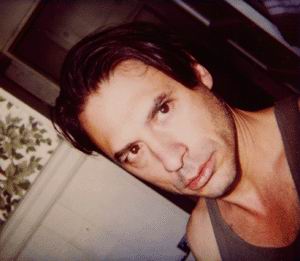 AV: What is your favorite Foundry CD, not by Dean Santomieri? Which of your own CD's is your favorite?
DS: I enjoy them all but probably Mollusk. It's so idiosyncratic, almost organic; something like a sonic aquarium.
AV: Who was your biggest musical influence?
DS: There are so many. Here are a few: Stockhausen, Terry Riley, Tod Dokstater's records made me buy 2 tape recorders in 1972 and start making musique concrete, Luc Ferrari, Pierre Henry, Morton Feldman (he came to SUNY @ Buffalo my last year there), Xenakis, Hollis Frampton (filmmaker/teacher @SUNY), 60's guitarists, Bernard Herrmann, 60's FM djs who mixed multiple turntables live on the radio, Firesign Theater.
AV: When you are relaxing, what do you listen to?
DS: Hamza El Din: Eclipse; Pierre Henry; Al Green; Faun Fables (local group); Elliott Carter's string quartets (they don't allow much relaxing); Toru Takemitsu, early Soft Machine, Gavin Bryars (except for the one with Tom Waits); Nurse with Wound: Soliloquuy for Lillith; B.A.Zimmermann: Requiem for a young Poet; Tibor Szemzo: The Conscience & Tractatus, Paul Bowles: Baptism of Fire; Viv Stanshall: Sir Henry at Rawlinson End;. Satie's les Gnoissennes; Under Milk Wood (with Richard Burton), Brian Auger & Trinity; early 70's British jazz ( Graham Collier...etc); Robert Ashley; spoken word recordings...
AV: What are your top 10 albums of all time, not necessarily in order?
DS: I'm not much of a list-maker so I know I'm leaving out something really important.
Terry Riley: Rainbow in Curved Air/Poppy Nogood...
Moondog Stockhausen: Stimmung, Hymnen... (many others)
Morton Feldman: Durations 1-4; Coptic light
Basil Kirchin: Worlds within worlds
Fripp & Eno: No Pusssyfooting
Hamza El Din: Eclipse Coil: Time Machines Dion McGregor
Nick Cave: The Boatman's Call Popol Vuh: Aguirre
AV: TBBTS obviously had somewhat of a script, but how do you generally create/compose music? How do you come up with the track/album titles?
DS: A lot of my writing comes from my dreams: either speaking voices or images. The sound-collage pieces start as ordinary field recordings and then become poetic or dream-like. The electronic pieces start as studies. Titles come from my dreams, puns(although I prefer not to use them) or the music suggests it's own title. Rite of Springs (apologies to Strravinsky), was only a working title which I never intended to use, but I never came up with a more appropriate one. Crude Rotation comes from a poem by Laura Riding called: By crude rotation.
AV: What inspired you to create a soundscape featuring The Boy Beneath the Sea?
DS: The spoken word records and radio drama of my childhood. As a musician and a film/video maker, I was frustrated trying to bring the two disciplines together. Working with Donkey Boy, an electro-acoustic duo, also featuring Luther Bradfute, in which we combined music and video with story-telling, I moved away from the idea of narrative filmmaking, and back to an idea more like radio drama, only presented live, with a visual element that was suggestive rather than a literal illustration of the story/text. The music on TBBTS, was composed/improvised by David Kwan, Bruce Anderson and Karen Stackpole. I asked those three musicians to play on it, I gave them suggestions, and I mixed the music & voice with DK's help, but beyond that it's their music and it is far better than I ever hoped it would be.
AV: And how do you follow that intriguing soundworld?
DS: There is a play for voices that pre-dates the 'boy' which I hope to produce this year. There are also shorter narrative pieces, including a trilogy of humorous/thought provoking short pieces loosely based ( I should say tenuously), on the Old Testament, two of which I have already performed solo with music and video.
AV: What is on the horizon for Dean Santomieri?
DS: I will make more sound-collages; more text-based pieces, and continue working (at least in live performance) in 4-channel sound.
AV: Is there anything else that you would like to share with your listeners/our readers?
DS: Thanks to Michael Bentley, Mike Griffin and Bruce, David and Karen.
AV: Thanks for taking the time to answer these Q's, Dean. It has been a real pleasure.
DS: Thank you Jim; the world needs more sensitive, intelligent reviewers like yourself- after all who's going to listen to all this damn music. Keep up the good work.
---
Nathan Kreisberg
AV: When you are relaxing, what do you listen to? What is your top ten of all time (not necessarily in order)?
NK: When I want to relax I usually turn to the radio. There usually is something different to be heard on the left end of the dial. I still find classical music, especially chamber form, to be the most relaxing. As for a top ten list, I've never been a fan of such things but I can give a list of some of the albums that spring to mind that I have listened to repeatedly and in depth over the years: 'X' - Klaus Schulze, 'Passion' - Peter Gabriel, 'My Life in the Bush of Ghosts' - Brian Eno and David Byrne, 'Red Shoes' - Kate Bush, 'Harmonic Ascendant' - Robert Schroeder, 'Heaven and Hell' - Vangelis, 'Chronos' - Michael Stearns, 'Thraak' - King Crimson , 'Trans Europe Express' - Kraftwerk, 'Remain in Light' - Talking Heads/Brian Eno.
AV: Who was your biggest musical influence?
NK: I would have to say the biggest influence on my music would go to my sole piano teacher of many years, Margaret Goard. She instilled in me an appreciation of lyrical music as represented by the late 19th century composers such as Chopin and Brahms that shapes a lot of what I bring to Rhomb. This nicely complements Michael's penchant for the more daring and experimental so that when we get together to make music there is at once a tension and meshing of styles/approaches to making music. The next biggest influence (aside from my Mother making me stick with the classical piano!) would have to go to Mister Foundry himself. Afterall, it was Michael who first introduced me to electronic music with the likes of Schulze, Jarre, Kraftwerk, Vangelis back in High School when we first met. At the time, I was only interested in the classics and was completely unaware of this emerging music. Since I was already into electronics and science fiction films, however, I was ripe for e-music and took to it like fish to water.
One of the more influential events for the two of us was getting to study electronic music with Malcolm Cecile at Cazadero music camp. I remember coming back from that camp totally energized and commited to exploring electronic music. And that was the beginning of a long and musical relationship that extends to this day.
AV: What is your favorite Foundry CD not by Rhomb? Which of your own CD's is your favorite (including non-Foundry)?
NK: I am going to cheat on this question and say Mote for both. I think it represents some of Michael's best solo work (eM) and it also has some of the best of our (Rhomb's) collaborative work. Moreover, it hangs together and acheives what we have attempted with less success in previous efforts. Namely, to bring a wide span of musical ideas to a single album that requires of the listener to effectively take a musical journey across (electronic) genres. Its an approach, I think, which tends to go against the more traditional ambient grain of continuity of style.
AV: How do you create/compose your music? How do you come up with the titles for the individual pieces? For the albums?
NK: Rhomb is very much a collaborative effort so that pieces that end up with that moniker will have come from a range of joint efforts. Sometimes this process is very linear, with tracks systematically laid down often starting with a percussion/glitch track. A lot of 'Hidden Topographies' was constructed this way.
Another common approach just involves jamming without any preconceptions about the end result and seeing what happens. Often a portion of this musical stream of consciousness will produce some very exciting musical content that can be expanded or added to.
Titles are always a problem for us. I am happy to just number tracks and let the music speak for itself but if a particular piece evokes a distinct image then a title usually follows. Otherwise, I leave it to Michael who is the more literate of the duo! As for album titles, Michael often has a working title that often sticks. One exception, is Eclectronica - a play on the eclectic nature of the compilation-which I thought up. It was inspired by a radio show I used to listen to in Austin called Eclecticos. But this title has turned out to be problematic since it perennially gets the first 'c' dropped when it appears in print.
AV: What is on the horizon for Nathan Kreisberg?
NK: Michael is finishing a new compilation (Lost and Found) that involves re-releasing some Rhomb material. We always wanted to re-record one our favorite efforts in the form of a piece called Above the Earth from our first album. So we revisited this early work to see if we could more fully realize it. As for new work, Michael and I plan to go into the studio soon but as usual with nothing concrete in mind. Will see what happens.
AV: Is there anything else that you would like to share with your listeners/our readers?
NK: I'd like to thank people who have made the effort to appreciate alternative music like Rhomb and other Foundry releases. Being not easily classified, I think this music requires just a little more effort to 'get' but I hope the effort is worth it. But if after a few listenings you still don't like it, pass it along to a friend or recycle the disk and move on. There is a limit-less variety of good music being made. Something for everyone to be sure.
AV: Thanks for taking the time to answer these Q's, Nathan. It has been a real pleasure.
NK: Thank you for the opportunity to reveal some of the inner workings of The Foundry.