!Articles Index
CD Focus
Charts and Playlists
Interviews
Interviews Around the Web
Links
Michael Diamond Articles
Music Streams
News
New Releases 2019
New Releases 2018
New Releases 2017
New Releases 2016
Podcasts
Q & A
Reviews
All Reviews Index
Reviews Other Voices
Reviewers Index
Richard Gürtler Reviews
TDE Index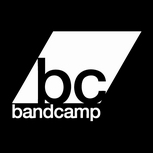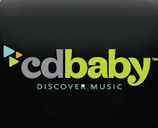 Ambient Visions Supports independent Musicians
---

---

---
The New Age Music Circle Ning website. Check
it out today.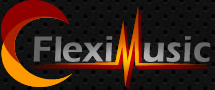 ---
Fight Piracy. Help your favorite artists fight illegal file sharing!
---
AV's Q&A
With Forest

---
Articles Around
the web
New Age Music
Made Simple
by Stephen Hill
---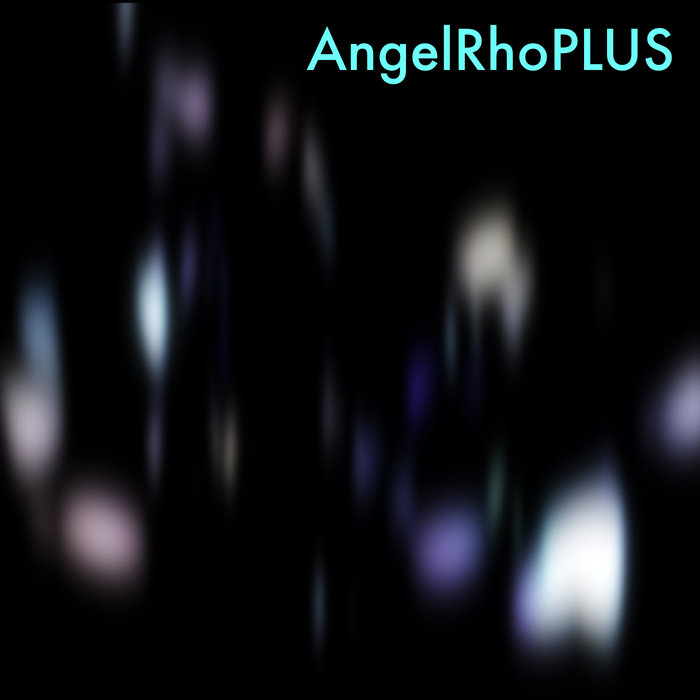 AngelRhoPlus
by AngelRho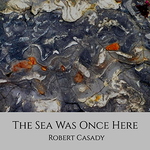 The Sea Was Once Here
by Robert Casady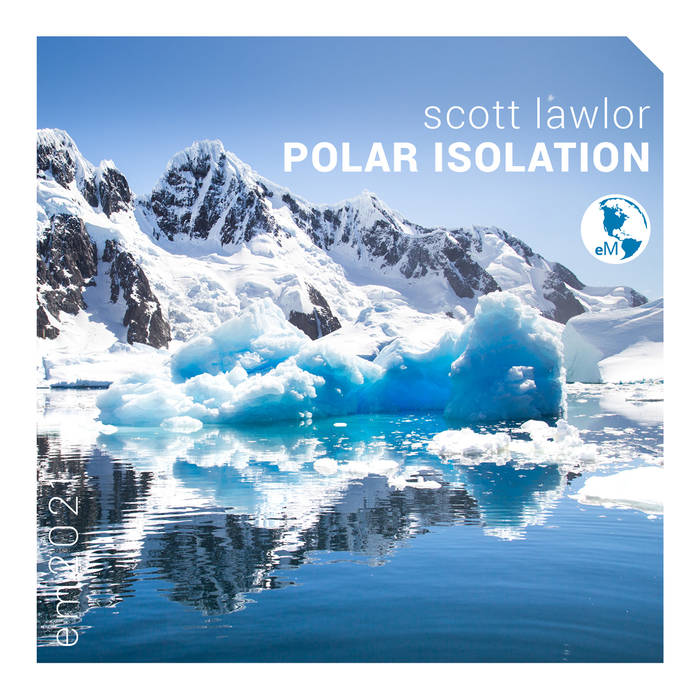 Polar Isolation
by Scott Lawlor



The Expanse
by ambientsketchbook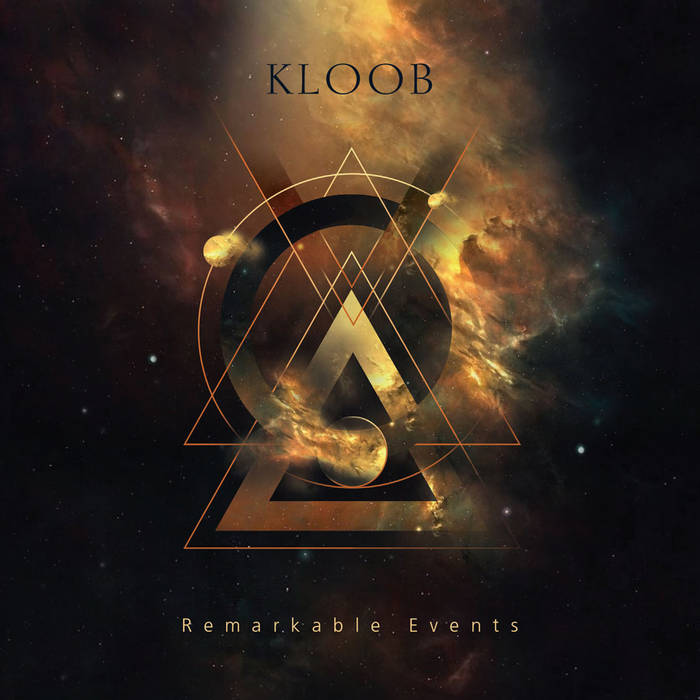 Remarkable Events
by Kloob
Untitled
by Shall Remain Nameless

Nachtstucke
by Hiemis
Chroma Plateau
by Numina
Across a Sea of Dreams
by Bing Satellites
Visitors
1,602,293
Over 1.5 million visitors!!


Music in Focus
Online since 1999 | Last Updated 5-11-2019

Page Views
4,461,718
Over 4 million page views!!
---

---
Notte
by Milana Zilnik

Notte by Milana Zilnik AV Spotlight CD Review

One of the great joys of being a reviewer of new music is that I am constantly exposed to a wide variety of great compositions from artists all around the world. Oftentimes it's the artists themselves who contact me and allow me the opportunity to listen to their music which I might not have heard otherwise because of the large amount of music that's released each week. Other times it's the serendipitous discovery of music that leaps out at me as I wander through my social media feeds trying to keep up with what's happening in a multitude of musical communities that populate the online landscape. Such was the case with Notte by Milana Zilnik which I found in my AV Twitter newsfeed as a YouTube video (8pm. Shadows) previewing her upcoming album due to be released in June of 2019. After listening to the preview song, I was impressed enough to share it on my Twitter feed with a positive comment about the song and the hopes that the album would be just as good. This led to a conversation with the artist about her music and ultimately ended up with her giving me an advance copy of the album that will shortly be available for everyone. It was inevitable that with an album this good that I would decide that it was worth reviewing here in the pages of Ambient Visions.

I will start by saying that the preview song that I heard in the video I mentioned above was by no means unique on this album because every song on this project embodied that same quality and that same introspective, emotional feel that I experienced from the one song on YouTube. From what I gather in the liner notes this was Milana's first experience at composing and playing very ambient, minimalistic piano compositions and she did so at the urging of her husband as a way of expanding her musicalexperience and broadening her musical repertoire.
---
Clifford White


The Synergy Series

The Synergy Series: AV talks to Clifford White

Clifford White is a creative producer with over three decades of experience in digital media. A successful music composer and producer in the 80's, a web designer, online marketer and business owner in the 90's and a video producer, teacher and trainer in the 00's and beyond.

Clifford has amassed a wealth of experience, skills and talents in digital media production: from running his own recording studio, working as a senior editor and producer of the very first cover-mounted CD-ROMs for GQ, Shine and Condé Nast magazines, operating his own 9 staff business at Elstree Film Studios, and creating, collaborating, managing and developing a wealth of projects spanning every aspect of the digital space.

Clifford's music career began in the early 80's with his first solo album Ascension, composed and produced entirely by Clifford at the age of 17, and released in 1985 by New World Music. The album sold over 50,000 copies, establishing itself as all-time classic of the genre with it's calm and serene tones and peaceful atmosphere.

Clifford went on to create a further 8 solo albums during this period, followed by a return to music in the mid-2000's with a further 3 albums. His music is most closely compared to Vangelis, Mike Oldfield and Jean Michel Jarre and Clifford continues to produce music in his Hertfordshire based music studio.

To read AV's interview with Clifford click here

---

Other Artist Interviews on Ambient Visions


Reach: AV talks to Jeff Oster
When the Sea Lets Go: AV talks to Vin Downes
Shifting Sands: AV Talks to Lynn Tredeau
Breathe: AV talks to Carl Borden
Kreuzblut Michael Brückner talks to Mathias Grassow
Indesterren AV talks to Tom Eaton
What We Left Behind Michael Brückner talks to Robert Rich
Music for a Busy Head Vol. 1 AV talks to Matt Coldrick
Chakra Balance AV talks to David and Steve Gordon
Heading West AV talks to Mike Howe
The Blue Rose AV talks to Al Conti
The Great Hoop AV talks with Steve Brand
Cosmic Diva AV talks to Stephanie Sante
Primitives AV talks to Remy Stroomer and Michel van Osenbruggen aka Synth.nl
Subliminal Pulse AV talks to Bruno Sanfilippo
Miles Tones Av talks to Jame Kirsch aka General Fuzz
In Search of Silence AV talks to David Wright
Beachcombing AV Talks to Bob Holroyd
The Mountain Lake AV Talks to Johan Agebjorn
Jewel in the Sun AV Talks to Diane Arkenstone
A Quiet Light AV talks to Meg Bowles
Fragments AV talks to Steve Roberts aka Amongst Myselves
A Day Within Days AV talks to Michael Allison aka Darshan Ambient
Frequency Response AV talks to Matthew McDonough aka MjDawn
Portal AV Talks to Rich Brodsky aka Atomic Skunk
Blue Dream AV talks to Fiona Joy Hawkins
Where Edges Meet AV talks to James Murray
Carrying the Bag of Hearts AV Talks to Janet Robbins
Into the Infinite AV Talks to Chad Kettering
A New Kind of Love AV Talks to Robin Spielberg
Following the Call AV Talks to Ann Licater
Dimensions AV Talks to John Lyell
Touching the Serpents Tail AV Talks to Robert Fox
Vast AV Talks to Saul Stokes
Fever Dreams III AV talks to Steve Roach 2007
Sankhara AV talks to cyberCHUMP

---
Tom Eaton


How It Happened

How It Happened AV talks with Tom Eaton

Tom Eaton is a composer, producer, multi-instrumentalist, and engineer who has been behind the scenes of hundreds of albums since opening his first commercial studio in 1993.

Known for his long association with Windham Hill Records founder Will Ackerman, with whom he has worked as co-producer and engineer for nearly a decade, Tom kept his own compositions tucked aside as he focused on helping others bring their music into the world. In 2016 he released his first solo CD, abendromen, which won him the "2016 Best New Artist" award from Zone Music Reporter. abendromen, and its follow up, indesterren, were featured on Echoes, Hearts of Space, and Star's End radio, and both made numerous "Best of the Year" lists.

"...restrained nocturnes which attest to the power of simplicity – a piano sound to lust after, immersed in a suggestive, gauzy world of beautifully wrought electronics and guitar loops." Tim Story about Tom Eaton

Tom lives on the northern coast of Massachusetts with a large cat and a larger collection of vintage and modern synthesizers, guitars and sonic sculpting devices. The slow and dramatic changes of season, the power of the ocean, fatherhood, and the spatial and dynamic aesthetic of the classic Windham Hill and Private Music albums resonate through Tom's work, described by Hypnagogue as "breathtaking…rich, complex and beautifully structured."

Click here to read the rest of Tom Eaton's interview about How It Happened


---

Other AV's CD Focus Features available on Ambient Visions
---
AV's Spotify Playlist

Featuring Music From:


Alternate Landscapes
by Jon Durant


Absorbient
by Germind
---
AV's Upcoming, New and Notable Releases

Another Time and Space
by Thom Brennan

Imaginary Conquests
by Thom Brennan

Alternate Landscapes
by Jon Durant

---

octOgon
by zerO One

Kryptyk
by Michel Huygen

polar vortex
by Mathias Grassow & Michael Brückner

---

Offline Views
by AGLAIA

the presence of wonder
by Pam Asberry

lilac skies
by Shambhu

---

Reflection
by Shoshana Michel

Simplicity in a Complex World
by Gunnar Spardel

Persistent Visions
by Byron Metcalf & Mark Seelig

---

Sleep in Perpetual Storm
by Lowering

Fata Morgana Dream
by Forrest Fang

Fragility Can Fly
by Sozu Project

---

Life
by The Haiku Project

Horizon Matrix
by Max Corbacho

Skyway
by Steve Orchard

---

Echo
by Chris Russell

Mercurius
by Steve Roach

Liquid Geometries
by Bluetech

---
---
Lost & Found
by Bruno Sanfilippo

Lost & Found by Bruno Sanfilippo AV Spotlight CD Review

As indicated by its title, Bruno Sanfilippo, an Argentinian piano virtuoso based in Barcelona, Spain, revived on this collection mostly rare tracks, which previously appeared on some compilations or remained unpublished from various recording sessions. Packaged in a simple, but elegant cardboard sleeve, "Lost & Found" CD was released through ad21 at October 19th, 2017 in limited edition of 300 copies. Credit list includes Francisca Pageo for haunting artwork, while Ian Hawgood is responsible for the mastering duties.

5-plus minutes long "Peter" unfolds this gorgeously evocative journey with introspective piano quietudes, meandering from warmly poignant through fragilely immersing to lyrically pinnacling, while persistently surrounded by enveloping playground field recordings. Deliberately narrative and exquisitely nuanced reflections fully reveal its magic. Bravo, Maestro! This track is resurrected from "Ambientblog Anniversary Collection" released in 2015. Nearly 8 minutes long "InTROpiano" is the only exception on this collection as this composition has already appeared on "InTRO" album, originally published during 2006. Richly textural palette takes the listener into magnificently engulfing sceneries, here and there inconspicuously permeated by nocturnal tranquility. As much intensely expressive as balmily saturating, what a beauty! "Piano Texture Found" is taken from the same titled EP released on Italian netlabel Laverna in 2012. Hissy and glitchy nostalgic blankets continuously titillate and commingle with intangibly undulating piano patterns. "Solitario", at 11:35 the longest piece on "Lost & Found", belongs to the same EP as its predecessor. Pensive minimal piano tapestries are masterfully amalgamated with resonating silent vistas and ear-tickling piquant, subterraneanly infused traceries. Tremendously engrossing texture! The closing bonus track "What I Dreamed", which clocks over 5-minute mark, is unpublished piece found on the hard drive. This composition immediately baths my ears with poetically euphoric and heartwarmingly blossoming lyricism, meticulously reinforced by glimpses of weeping bowed strings. A truly masterful conclusion at its most passionate and joyful, muchas gracias, Bruno!!!
---
Story of Ghosts
by Fiona Joy

Story of Ghosts by Fiona Joy AV Spotlight CD Review

With the success of the new age super group FLOW this past year it would be easy to think of Fiona, Larry, Jeff and Will simply as a group of artists who play together as a unit and not keep in mind that they are all successful composers and musicians at an individual level as well. If you were to do that you would be cutting yourself off from the brilliant music that each of these musicians releases as solo performers outside of the context of FLOW the group. Point in case the release of Fiona Joy's third solo piano album called Story of Ghosts that came out in March of this year.

Story of Ghosts is an album filled with emotions as Fiona composes music that allows her to capture the feelings and the fleeting moments that can very often slip by unnoticed if we don't stop every once in a while to examine where we have been and where we are going. Much as one writes in a journal to look closer at the events shaping one's life composers are very apt to do the same thing but not with words in a journal but rather with notes on a page that expresses things that very often can't be captured using mere words.

On the Story of Ghosts Fiona shares with us those feelings through her music and even though we don't know the context of those expressions of emotions contained within her compositions it is entirely irrelevant to us as listeners because her music touches places within us that goes beyond words and communicates those feelings directly to listeners and connects at a level where words are not needed. The music on Story of Ghosts tends to be almost classical in nature but it allows us to glimpse the discipline that Fiona is capable of as she deftly carries us through the varied soundscapes that she has chosen to share with us on this project in a skillful and expert way.
---
Flow
by FLOW

Flow by FLOW AV Spotlight CD Review

Having discovered Windham Hill and Narada music at about the same time I was well aware of the ensemble approach that the labels employed to offer listeners wonderful music that extended the talents of one artist by pairing them with several equally talented musicians in the studio. The album would be released under the individual artist's name and the other musicians would traditionally be credited as guest performers on the main artist's album. Let me be clear right from the beginning about FLOW the album and FLOW the group this is not individual musicians guest starring on each other's compositions with each taking a shot at the lead throughout the album. Instead this is a group effort start to finish and as I listened to each of the songs I didn't get the feeling that one song represents Ackerman, one song represents Fiona and so on. Every composition represented FLOW as a performing group plain and simple.

In case you didn't already know FLOW is an acronym for the members of the group. F is for Fiona Joy. L is for Lawrence Blatt. O is for Jeff Oster and W is for Will Ackerman. Each member is quite distinguished as a musician, composer and performer in their own right but bring them all together and you have the equivalent of the superstar groups that have been occasionally formed in the rock world such as Power Station, CSNY, Asia or the Traveling Wilburys. So even before I sat and listened to the album I knew that I was in for a treat even if the album took the approach that many ensembles do which is to spotlight each member and their contribution to the whole while the other members supported each other's moment in the sun. Thankfully the members of FLOW took another route that would yield a cohesive whole which is much more powerful and pleasing than listening to musicians take turns playing their music.
---
Nocturnes II
by Max Corbacho

Nocturnes II by Max Corbacho AV Spotlight CD Review

Welcome to another journey into the silky darkness of the night with Max Corbacho as he unleashes Nocturnes II for his fans to devour and enjoy. Nocturnes II was released on April 20, 2018 and from the first notes of Celistia which clocks in at a hefty 23:13 the listener knows that this is going to be a special journey that will leave them wishing for more when it finally comes to a close after the last track called Moon Apparition closes out the album. Nocturnes II to me encapsulates the slow breathing and mystical aspects of those darkest hours of the night when all is quiet in the world and the only thing that breaks that silence are the sounds of crickets, birds or animal calls as they wander the landscape when humans have retreated to the warmth oftheir beds until daylight once again returns the world to them.

With Nocturnes II Max has created a soundscape that is shadow-encased but in a way that is inviting and urges us to step into the shadows ourselves not in a fearful way but in an intimate way by embracing the darkness that surrounds us at night. Max has outdone himself with Nocturnes II and has given us a masterpiece of music and sounds that will be played over and over again in the coming months.
---
Mike G


Electronic and ambient pioneer Steve Roach started creating his music during the late '70s golden age of analog synthesizers, a time when the digital variety was only visible on the horizon. So it's refreshing that an album which continues that hands-on tradition, Spiral Revelation
(2017), garnered his first-ever Grammy nomination. Chosen in the Best New Age Album category, the album is crafted almost entirely with modular and stand-alone synthesizers, its sound grounded in the dynamic, spiraling interweave of melodic and rhythmic sequencer forms.

With its analog leanings, Spiral Revelation sounds utterly contemporary thanks to Roach's technological sophistication and creative maturity. Yet the bubbling, kinetic melodies point to his origins, making it a natural place to begin the story of how far and wide he has travelled.

Read the rest of this article by clicking here

---

How to Choose a Digital Piano – 10 Factors to Consider According to Science by Rob Beck

A digital piano is an electronic keyboard that emulates the sound and the feel of a genuine acoustic piano. It can be differentiated from its precursor instrument – the "synthesizer" – which uses electronically produced sound waves to create specifically electronic sounds.

The first digital piano commercially available was produced by Yamaha in 1983. The Clavinova YP-40 was the most notable of the releases. More of an extension of the synthesizers of the 1970s, the sounds were electronically produced using Frequency Modulation, rather than sampling technology which is used by all digital pianos today. [1]

Frequency Modulation synthesis (more commonly referred to as simply "FM") works by modulating (or changing) the frequency of an electronically produced sound wave. This results in a wide variety of tone, dependent upon the changes in frequency and a combination of other waves. [2]

A sample, on the other hand, is a short digital recording that can be triggered via a MIDI instrument, such as a piano-style keyboard. [3]

A modern digital piano has a large bank of short digital recordings (samples) that are triggered by hitting the keys of the keyboard. Most modern digital pianos are capable of reproducing touch-sensitive play (see later).
---
Stefan Strand

AV's Quick 10 Interview

Legacy AV's Quick 10 With Stefan Strand aka Between Interval

Since the age of 14, Swedish composer Stefan Strand has been experimenting with and creating electronic sounds. Initially inspired by video game soundtracks and the German techno scene, it wasn't long before he was discovering the more expansive soundscapes of artists like Jean Michel Jarre, Robert Rich, Aphex Twin and Pink Floyd.

In 2003 he created Radio Silence, his first ambient album, and self-released it under the name Between Interval. He knew then that he had found a vast genre that he would come to explore for many years.

Strand wants his music to be a rewarding and immersive experience for the listener. "I try to create atmospheres and moods with my music. I wouldn't call it minimalistic, but instead of giving away too much in terms of melodies I aim to incorporate subtle and implicit changes."

Since it's initial release, Radio Silence has been remastered and released on the Spotted Peccary label along with four other releases, Secret Observatory, Autumn Continent, The Edge of a Fairytale and Legacy.

Click here for this quick 10 interview with Stefan Strand aka Between Interval

---

Other Quick 10 Interviews on Ambient Visions

A World Bathed in Sunlight AV's Quick 10 with Matthew Stewart
Imbue AV's Quick 10 With Androcell aka Tyler Smith
---
AV Goes to NYC
and reviews the
FLOW concert

AV's Concert Review

An Introvert Journeys to New York City and Goes With the FLOW

As you may or may not know I tend to be a very introverted person who is connected to a broad musical world via my Ambient Visions website and rarely do I venture out into the really real world other than at a very mundane level as I head off to work or to do a variety of equally unspectacular chores that make up my daily life. On occasion though I am tempted to step out of my ordinary introverted life and to step into that wider world which makes introverts like me quiver in their boots and on an even rarer occasion I act on those temptations and dive into that real world. October 6 was one of those days where the benefit of venturing out overwhelmed my reservations and sent me off to the big city to discover the joys of live music.

What, you might ask, would tempt an introvert such as myself out of his seclusion and pull him to the big city? I'm glad you asked. I wanted to go with the FLOW. I know that doesn't sound like a compelling reason and what the heck does it even mean anyway. The FLOW in this case is a new ensemble group that was celebrating the release of their first album simply entitled FLOW by performing as a group at the Weill Recital Hall at Carnegie Hall in New York City which is a celebrated musical mecca of the performing arts in the United States. The motivating factor here was the composition of the group and the nature of the guest artists who would be performing with them on that Friday night in New York City.
---
Renée Blanche

Night Tides: AV talks with Renée Blanche

This time around Ambient Visions' Q & A has a go at Renée Blanche, host of an ambient music radio show called Night Tides. Night Tides is an eclectic blend of contemplative instrumental & electronic music that combines upbeat grooves and dubs with soothing melodies that whisper softly to the soul. Host Renée Blanche is a native of Detroit, Michigan. She stumbled into radio after ending her military career in El Paso, Texas. Her skills as a volunteer announcer were honed at community radio station KXCR during a three-year stay. Commercial radio was the next stop as a weekend announcer for adult contemporary stations K-LITE and B-94 FM. Renée moved to Kansas City in 1993 and was hired as the midday announcer for KCUR and as a traffic reporter for Metro Traffic Control. Her role as host of the Night Tides program began in September 1994.

Click here to read Renée's interview

Other AV's Q&A Features available on Ambient Visions
---
Eyes to the Height
by James Murray

Ambient Web Spotlight

Interview with James Murray by Ron Schepper for Textura e-zine

Ten Questions With James Murray

Though a number of James Murray's releases have been reviewed at textura, he hasn't been the subject of a major article or interview—until now. It's an oversight that should have been rectified long ago, but hopefully the following in-depth interview will be an adequate atonement. If anything, the interview comes at the perfect time as the London-based Murray has just issued a splendid new full-length, Eyes to the Height, which evidences the high degree of craft the self-taught composer has brought to all of his work since 2004. You never know quite what you're going to get with a Murray release, but rest assured the quality will be high, regardless of whether the focus is ambient-electronic, modern classical, or electroacoustic. We thank Murray for sharing so openly his thoughts on the album and his creative process.

Click here for the rest of the interview

---

Interview with Seb Taylor by Kevin Fairbanks and Gagarin for Psybient e-zine

[Interview] with Seb Taylor aka Kaya Project aka Hibernation

Today we bring you an interview with Seb Taylor. The man behind many amazing psychedelic electronic acts of varying styles, from the legendary Angel Tears to the ever popular Kaya Project, downtempo heavy hitting Hibernation and
the uptempo likes of Shakta and Digitalis. Seb has been more than busy, over many years with countless collaborative artists, producing this music that we love. So it is with great honor that we had the opportunity to chat with him about everything from his latest release, to the earlier days. Enjoy and share around!

Psy: Do you remember the first piece of music that inspired you as a kid? Can you describe the experience?

ST: I'd have to say film soundtracks. Especially the work of John Barry & John Williams. Growing up in the 1970's & 1980's meant a lot of my cinematic experiences were musically scored on these two composers. I can hear a direct correlation between my musical sensibilities and soundtracks like, 'The Black Hole' , 'James Bond', 'Star Wars' etc. Even in later life it was still movie music that has primarily touched and inspired me, latterly in the form of contemporary film composers like Thomas Newman for example (American Beauty, White Orlandear, Meet Joe Black).
---
New Reviews on Ambient Visions
Forsaken

by Alphaxone & Dronny Darko

Indesterren

by Tom Eaton

Dancing on the Wind

by Shoshanna Michel

Click here to read

Path of Dissolutions

by Hoshin
---
Getting the word out
about great music

Singularity by Jon Hopkins reviewed by Will Richards of DIY Mag website

Singularity
by Jon Hopkins

Jon Hopkins always hinted at the ability to create a genre-spanning, cohesive masterpiece. He did just that with 2014's 'Immunity'. Documenting the the ins and outs of the party, the album took two sides, from the stunning slow build of 'Open Eye Signal' and crash-bang-wallop of 'Collider' on the first side to a slower, more meditative back end, it was everything the techno veteran had promised and more.

On 'Singularity', then, he's moving on from the lynchpin of his career, and further into the human psyche as a whole, largely influenced by his experiences with meditation.

For the rest of this review from DIY Mag click here.

---

| | |
| --- | --- |
| Prelude to a Dream by Shoshana Michel reviewed by Mainly Piano website | |


Prelude to a Dream is Shoshana Michel's third solo piano album and her second as a composer. After a 24-year hiatus from composing music, once she started again, the flood gates opened wide. Shoshana's first album of original music, Dancing on the Wind (2016), was nominated for Whisperings Solo Piano Radio's "Album of the Year," One World Music Radio's "Solo Piano Album of the Year" and SoloPiano.com's "Album of the Year." It would not surprise me at all if the gentle, heartfelt music on Prelude to a Dream does just as well or even better. The eleven pieces on this album are all very soothing and played with an expressive tenderness. In some ways, it could be a lullaby album, as the repeated left hand patterns are hypnotic and the overall tone of the music is very quiet and peaceful. You won't want to doze off and miss any of this, though! As he so often does, graphic designer Matt Streiby perfectly captured the feeling of the album with his cover artwork.

Read the rest of the review at Mainly Piano by clicking here.

---

| | |
| --- | --- |
| Deep Space Blue by Jim Ottaway reviewed by Kathy Parsons of Mainly Piano website | |

Deep Space Blue is an electronic ambient/space music release from award-winning Australian composer and synthesist Jim Ottaway. The creator of at least twenty-five albums of original music in a variety of genres as well as music for films and television, Ottaway's resume' is long and very impressive; Deep Space Blue is his eleventh international release. The inspiration for Ottaway's music stems from his love of nature and his spiritual connection to the Gold Coast of Queensland, Australia. The music on this album has a very organic feeling and features a variety of (electronic) musical instruments as well as atmospheric sounds. Not surprisingly, the music conveys feelings of vast darkness and of effortless floating through space and time. The six tracks range from just under six minutes to about 16 1/2 minutes, so there are very few breaks in the music. The tracks were recorded over a three-year period, and Ottaway also did the mixing, mastering, graphics and album design.

Read the rest of the review at Mainly Piano by clicking here.

---
---
Paul Avgerinos

Law of Attraction

Artist Spotlight on Paul Avgerinos

When Paul Avgerinos graduated from the Peabody Conservatory of Music in 1980, as a full scholarship honors student, he had already performed as a bassist with Isaac Stern, Jean Pierre Rampal, The Beaux Arts Trio, Baryshnikov and many other great classical artists. He also has won scholarships to play and study at music festivals in Tanglewood, Aspen, Grand Teton, Taos, and Spoleto (Italy). After graduation, Paul served as principal bass of several major symphony orchestras around the world, and gave solo recitals as well.

Expanding into more popular genres, Avgerinos toured as a bassist with Charles Aznavour, Liza Minelli, and the jazz legend Buddy Rich. Seeking to further his original composition and develop his childhood passion for electronic music, Paul built Studio Unicorn, a comprehensive digital/analog recording studio, in 1984. Nine solo CDs in the New Age genre followed, including Muse of the Round Sky on the Hearts of Space label. Muse was nominated for a Grammy and is played on more than 2,000 radio stations around the world in addition to syndicated shows such as Music from the Hearts of Space and John Diliberto's Echoes. Two thirty ­minute features with the latter are added to his credits along with his many other radio interviews. Paul's music is currently being played on Sirius XM Satellite radio & DMX as well as Music Choice SoundScapes.

He has appeared on fourteen sampler CDs and as a guest artist on albums by Joanie Madden, Faruk Tekbilek, Joaquin Lievano, Brian Keane and others. Paul records and produces many popular albums as well and has worked with artists as diverse as Jewel, Willie Nelson, Deana Carter, Richie Havens, Run DMC, and the Celtic Tenors . Avgerinos always makes time for scoring and has worked on many Film, Commercial, TV, and Cable projects for all of the major and minor networks. Paul's work on Peter Kater's Red Moon earned A 2004 Grammy Nomination. Paul's album GNOSIS placed #1 on the New Age & World Radio Chart and his latest, Garden of Delight, won an award for the Best World Album of 2007. Keeping busy creating original music for a variety of interesting and rewarding projects is a way of life.

Currently, Paul lives and works in his Studio Unicorn, Redding, Connecticut, where the deer pass by his studio windows and the hawks and eagles give inspiration from above .
---
Sounds to
Listen For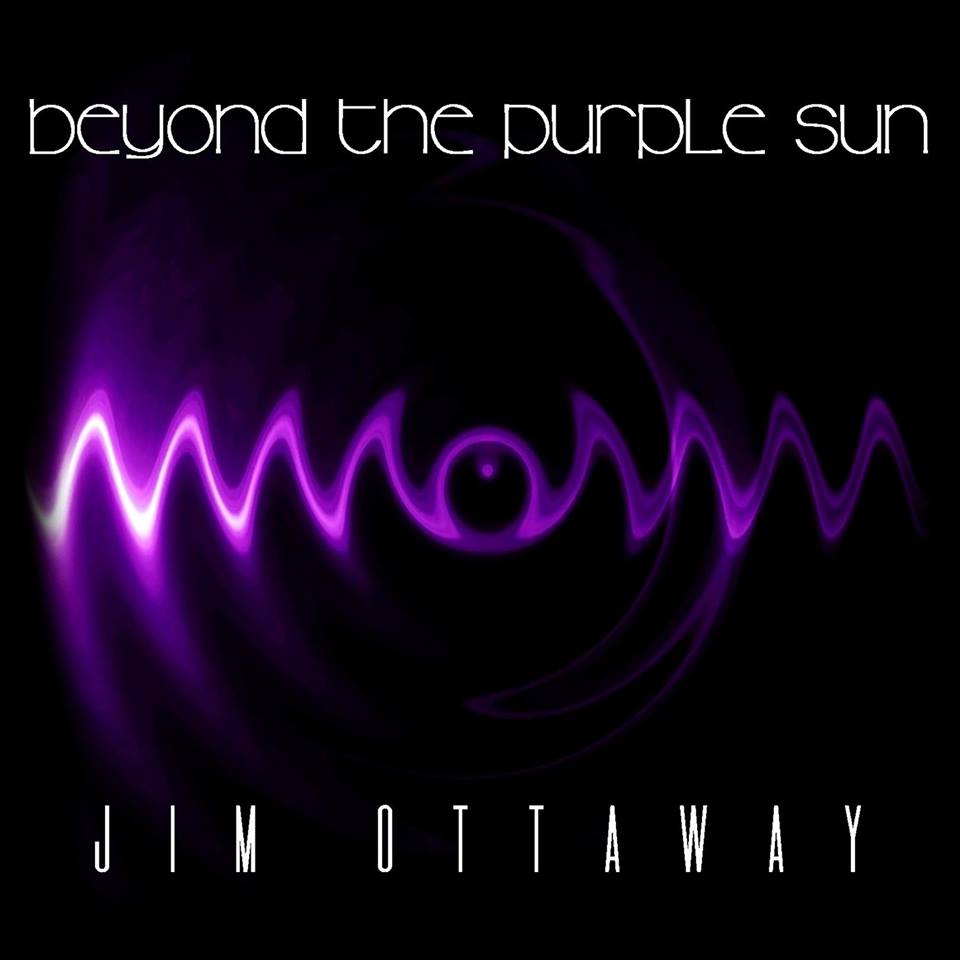 Beyond the Purple Sun
by Jim Ottaway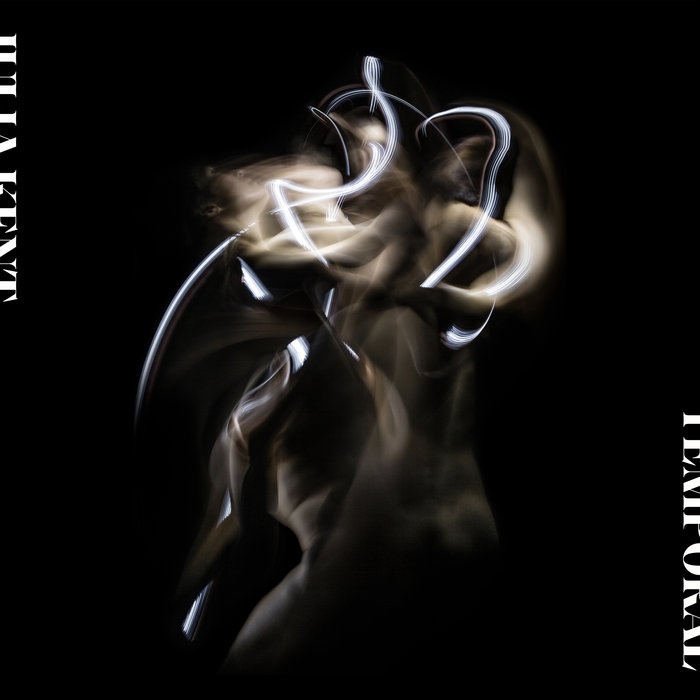 Temporal
By Julia Kent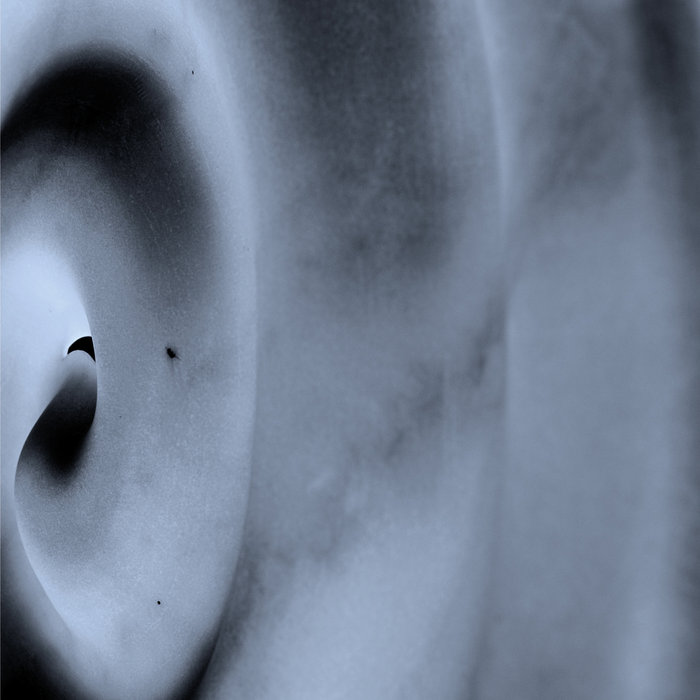 Telegraphe
by d'Voxx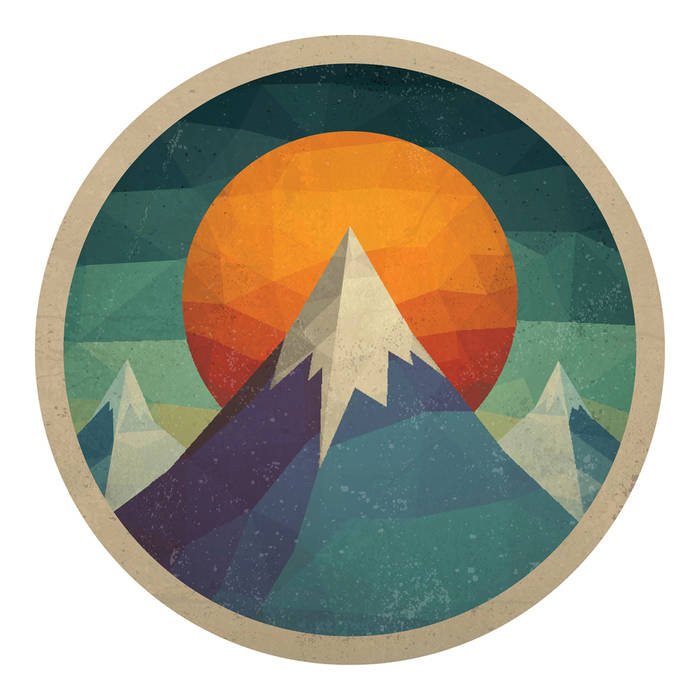 Ice Worlds
by Kevin Keller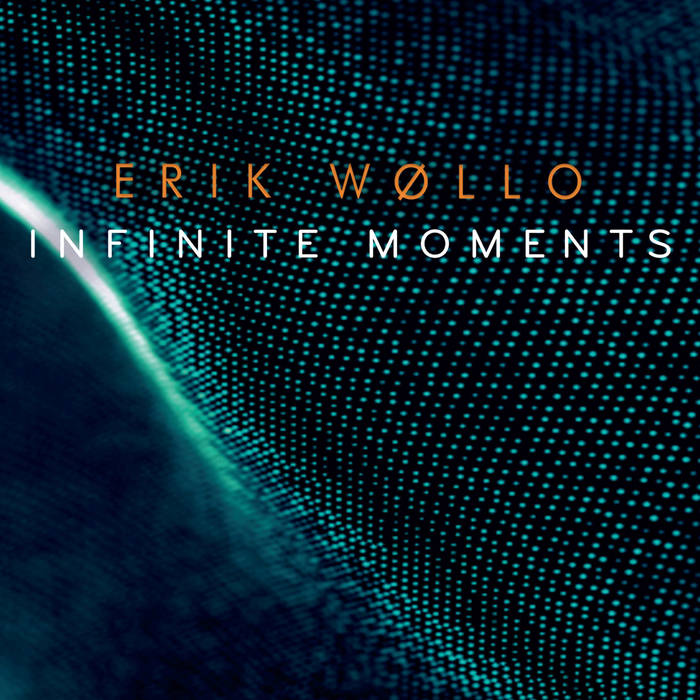 Infinite Moments
by Erik Wollo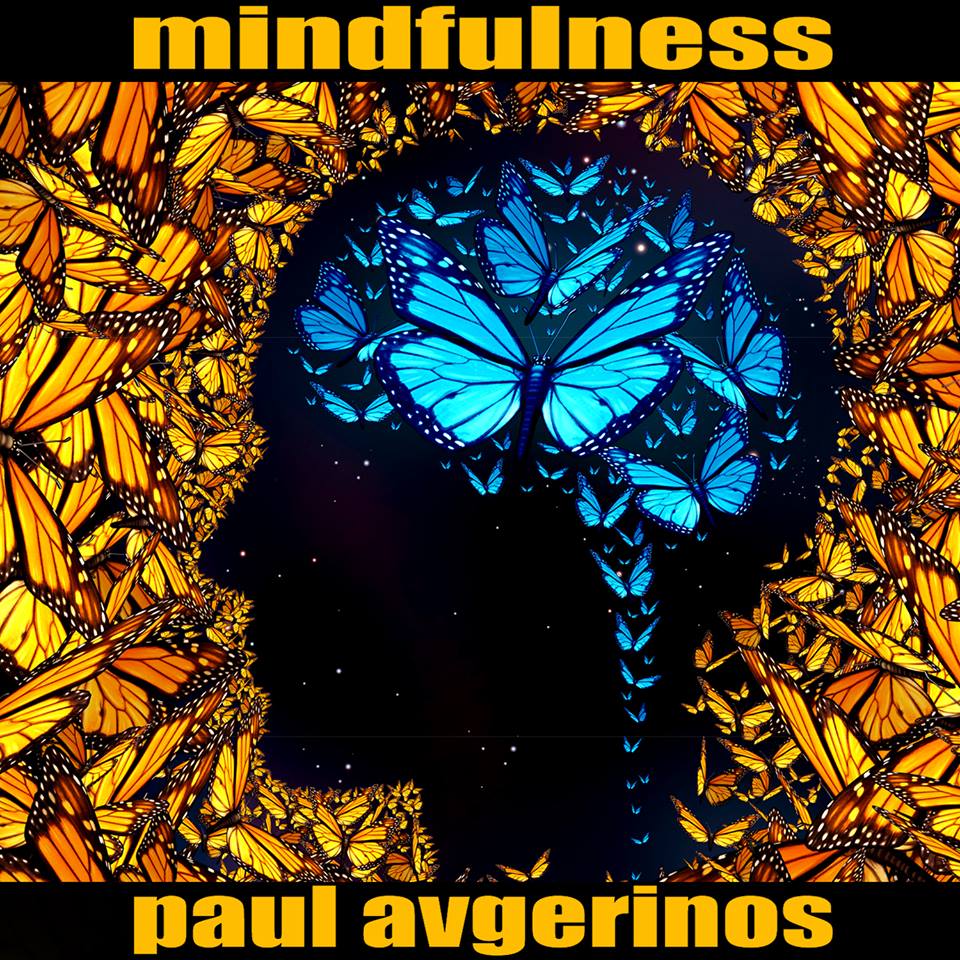 Mindfulness
by Paul Avgerinos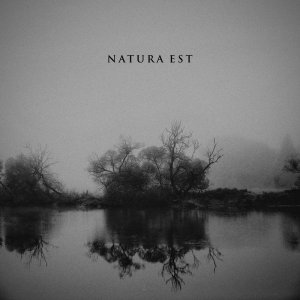 Natura Est
by Natura Est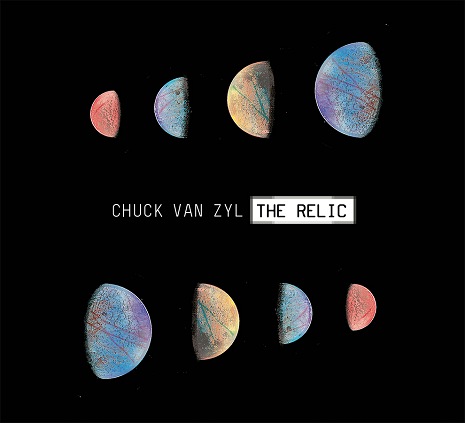 The Relic
by Chuck van Zyl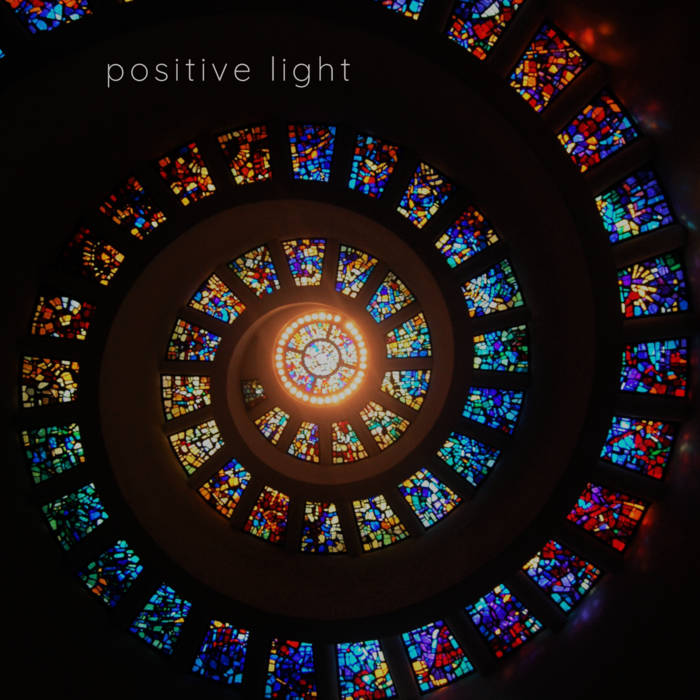 Positive Light
by SC Slator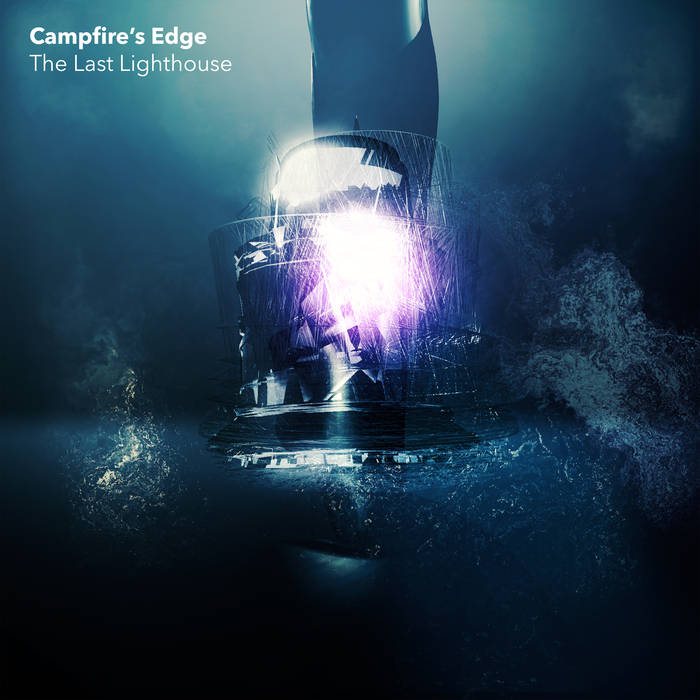 The Last Lighthouse
by Campfire's Edge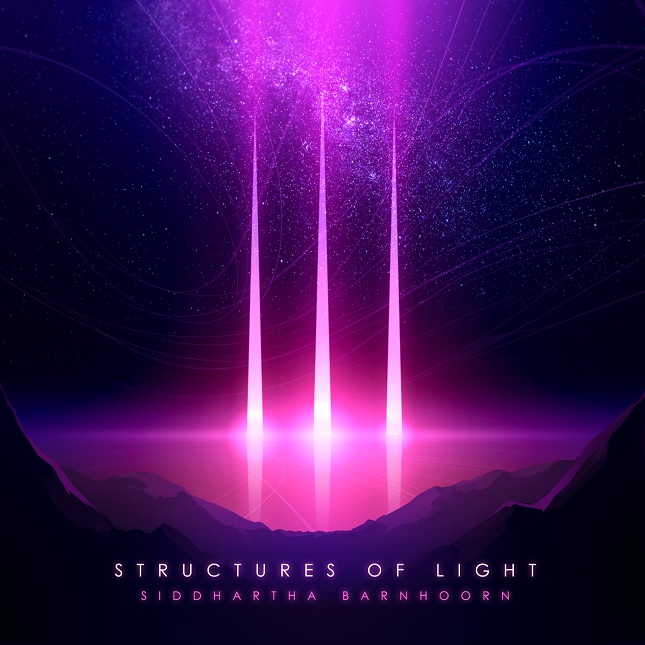 Structures of Light
by Siddhartha Barnhoom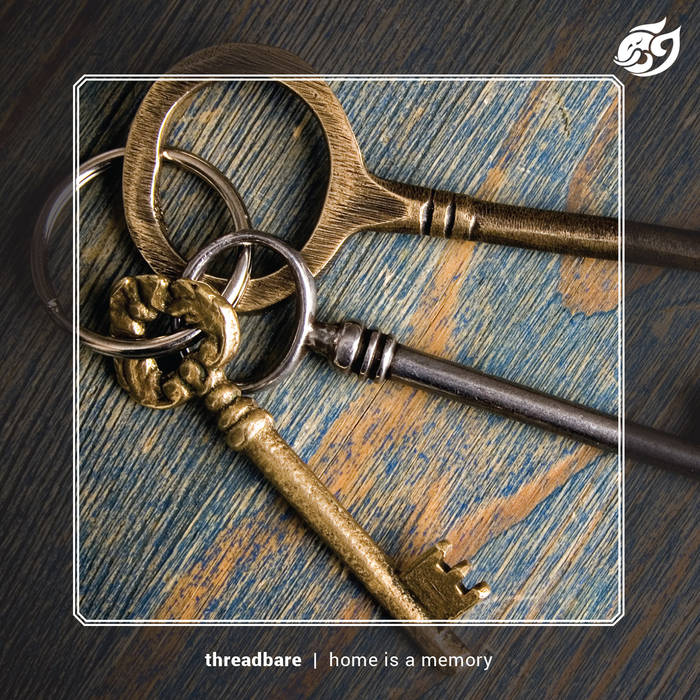 home is a memory
by threadbare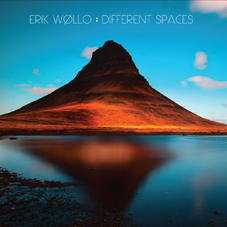 Different Spaces
by Erik Wøllo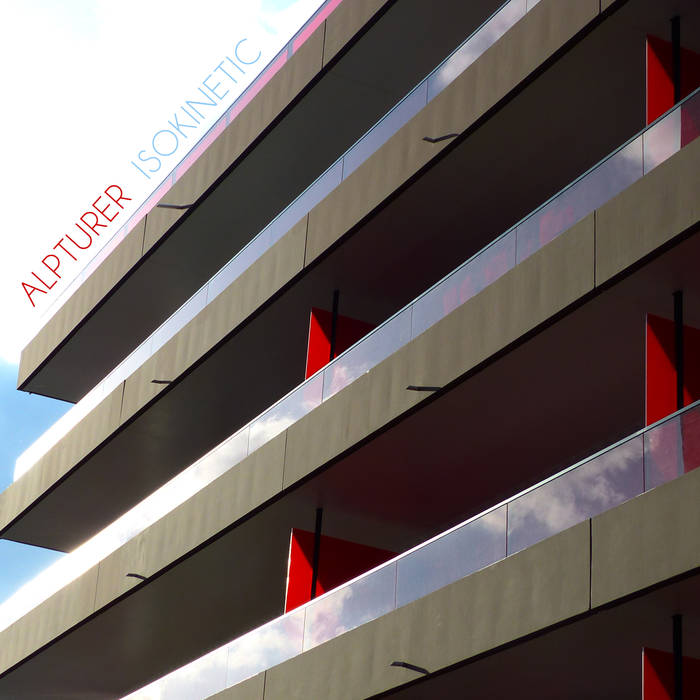 Isokinetic
by Alpturer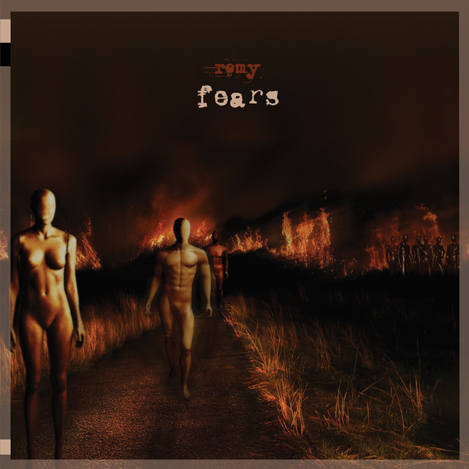 Fears
by Remy

Four Days In My Life
by Louis Colaiannia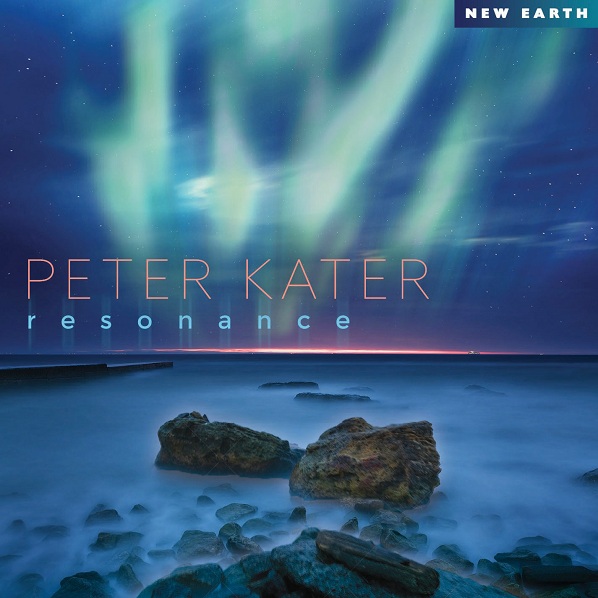 Resonance
by Peter Kater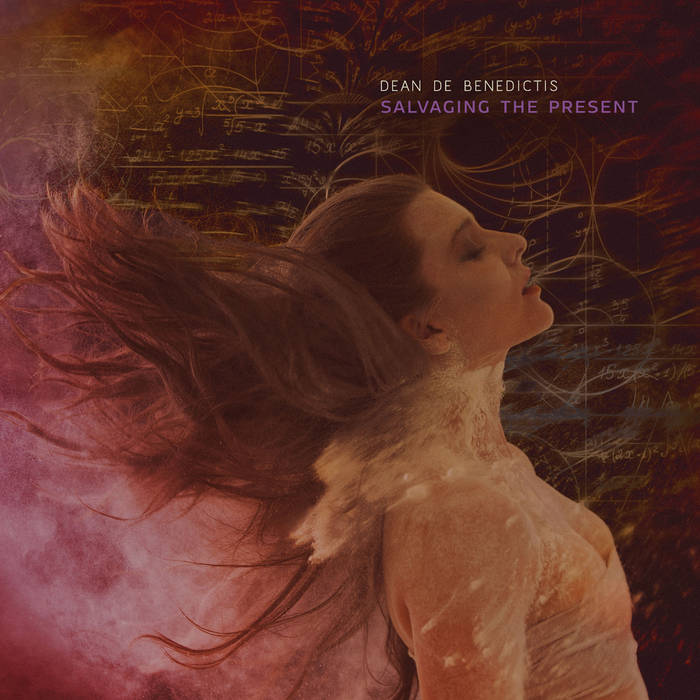 Salvaging the Present
by Dean De Benedictis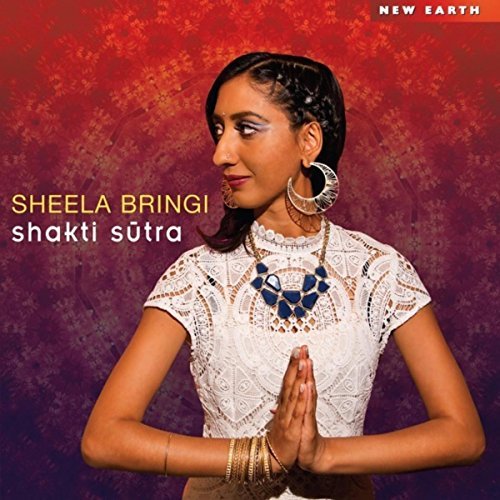 Shakti Sutra
by Sheela Bringi

Carbon (EP)
by Ens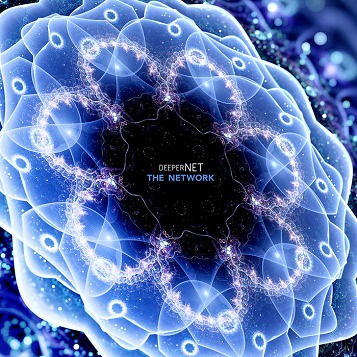 The Network
by deeperNET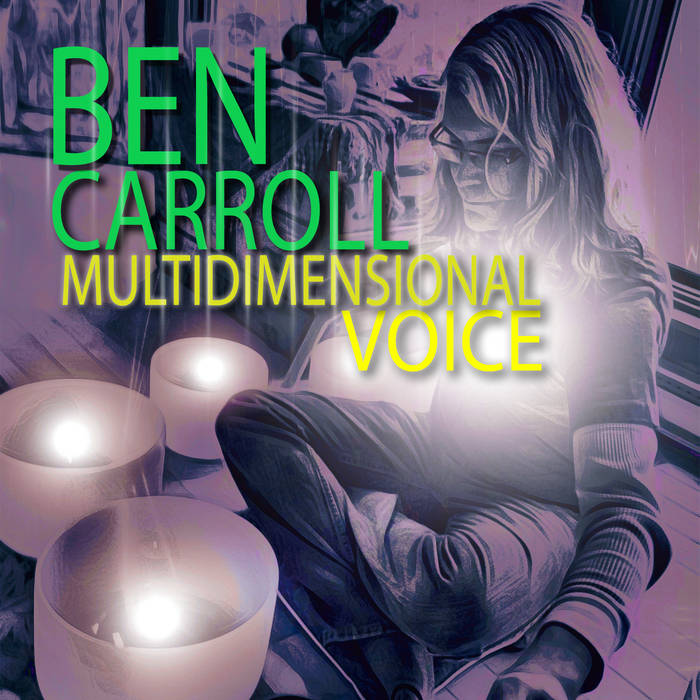 Multidimensional Voice
by Ben Carroll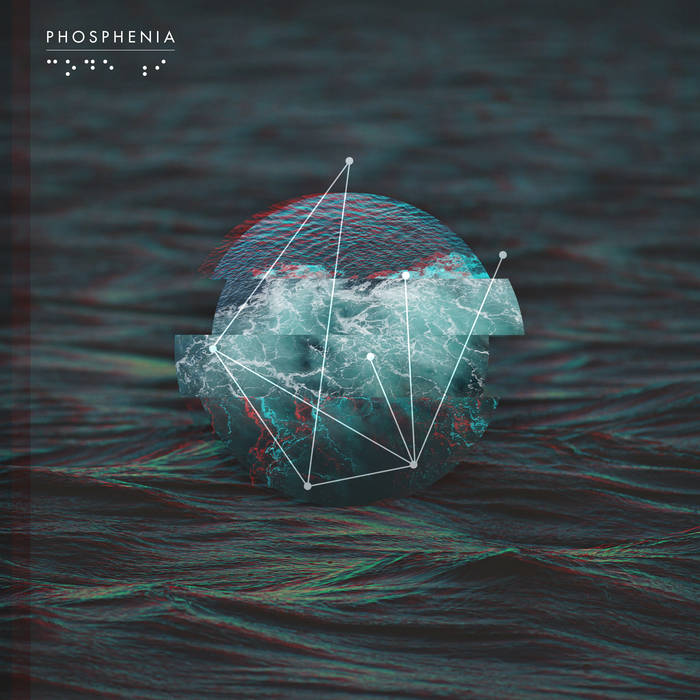 Phosphenia
by Code 1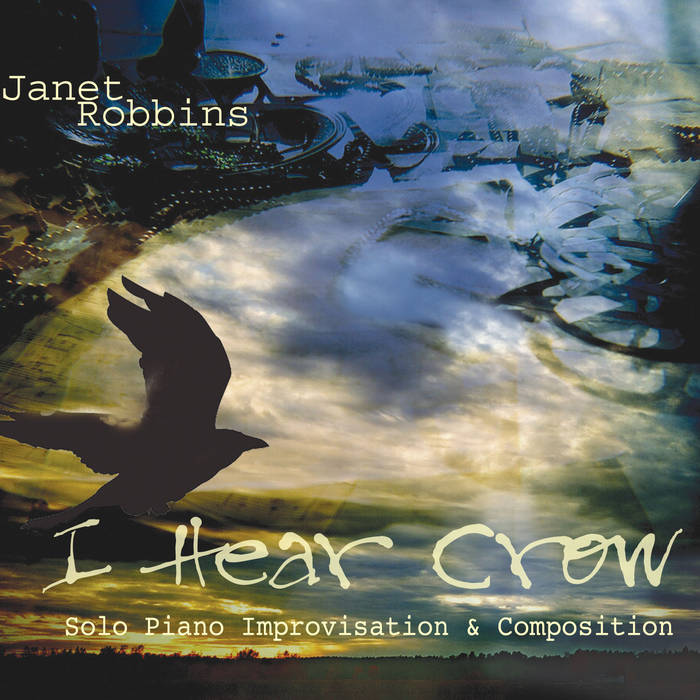 I Hear Crow
by Janet Robbins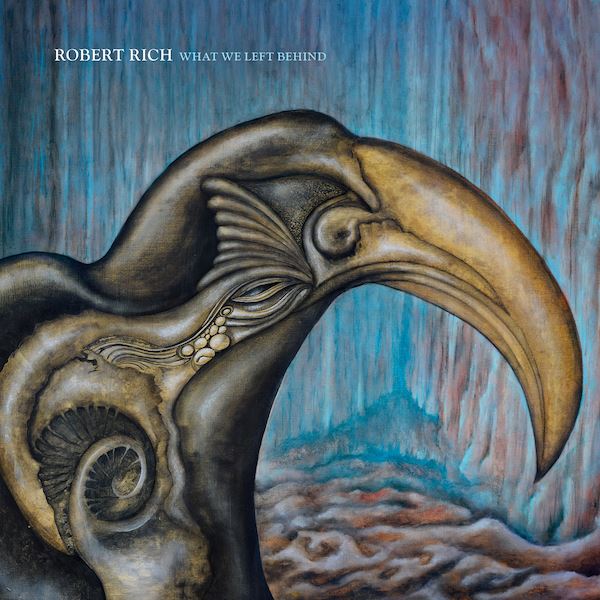 What We Left Behind
by Robert Rich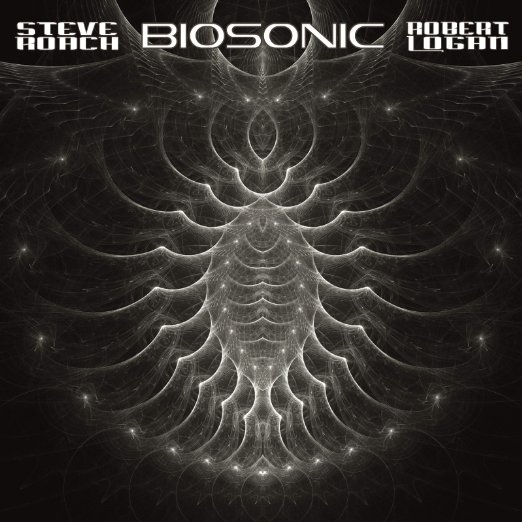 Biosonic
by Steve Roach and
Robert Logan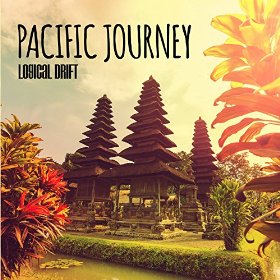 Pacific Journey
by Logical Drift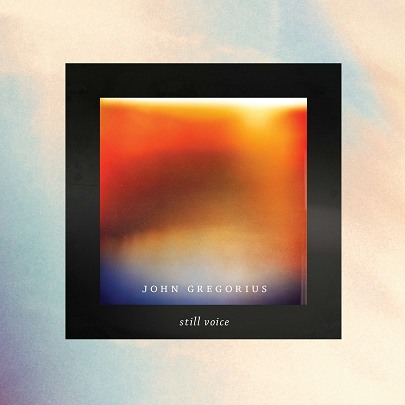 Still Voice
by John Gregorius
Eternal OM
by Lisbeth Scott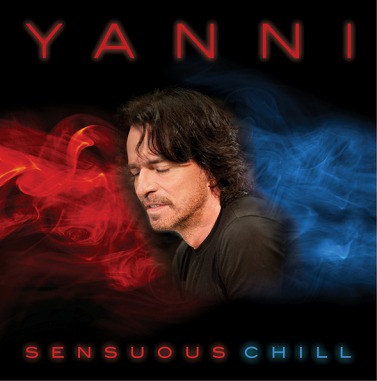 Sensuous Chill
by Yanni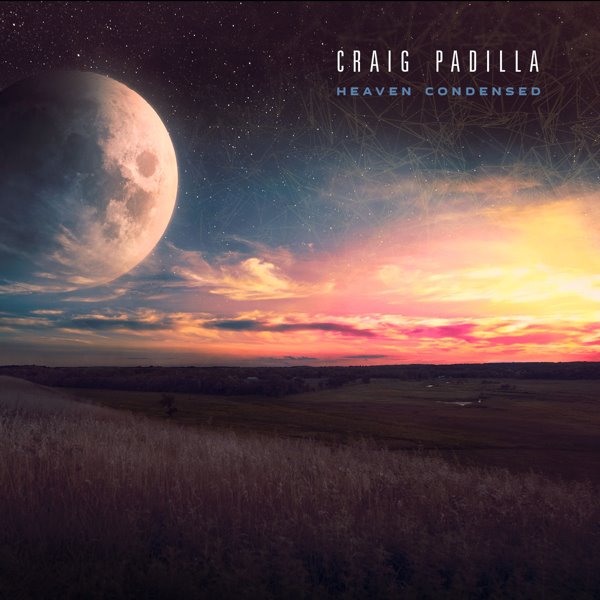 Heaven Condensed
by Craig Padilla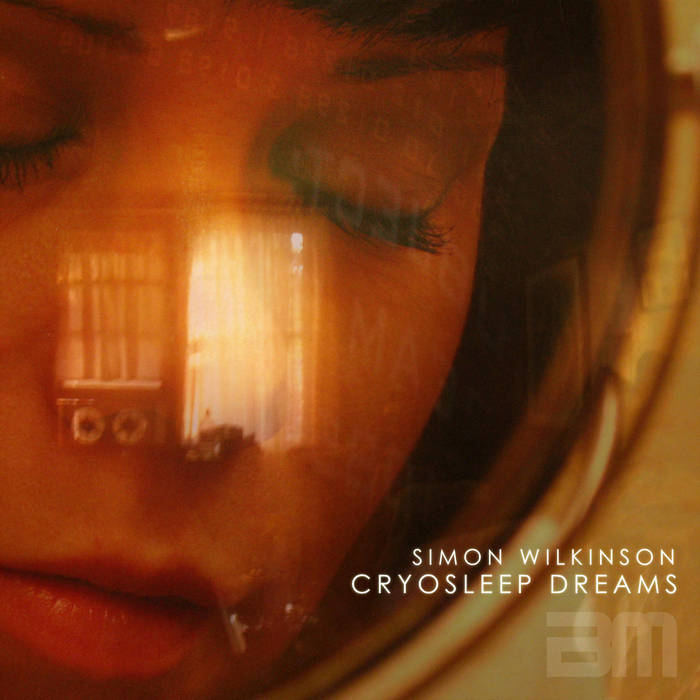 Cryosleep Dreams
by Simon Wilkinson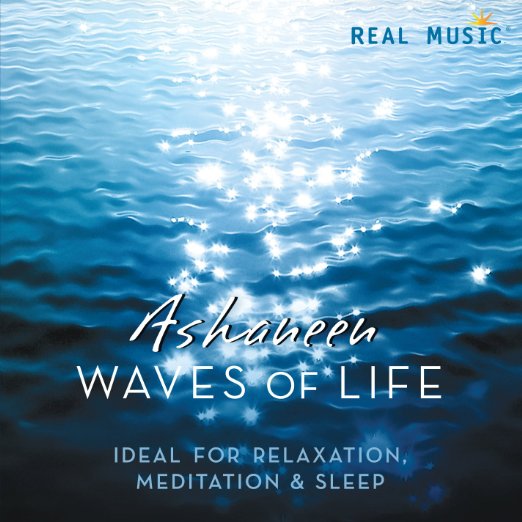 Waves of Life
by Ashaneen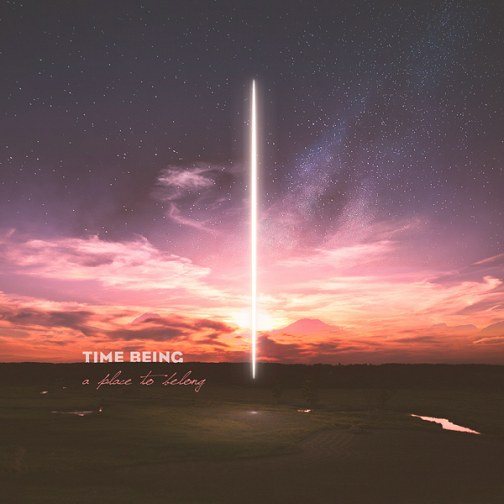 A Place to Belong
by Time Being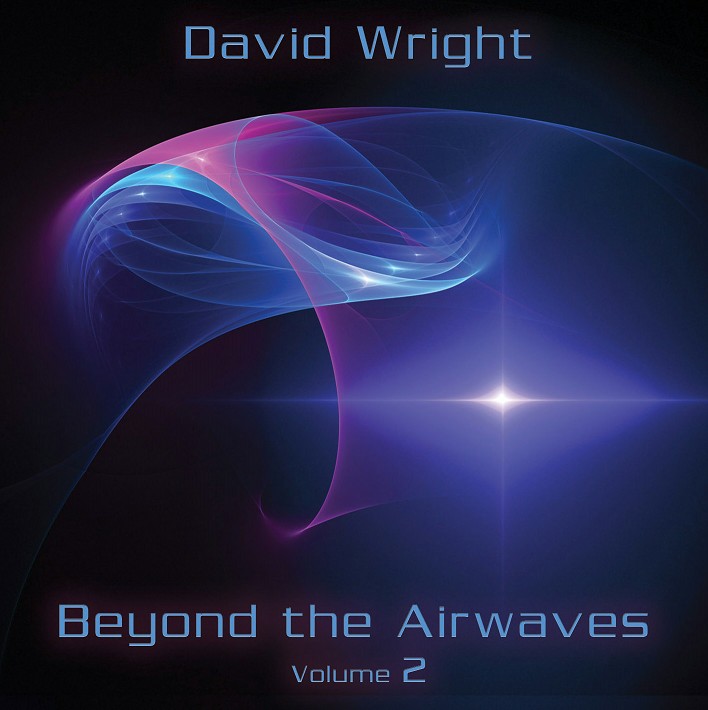 Beyond the Airwaves vol. 2
by David Wright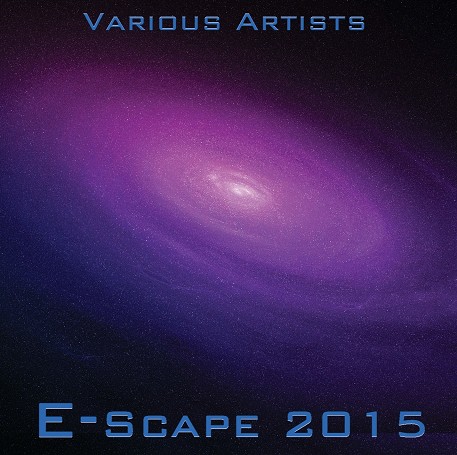 E-scape 2015
by Various Artists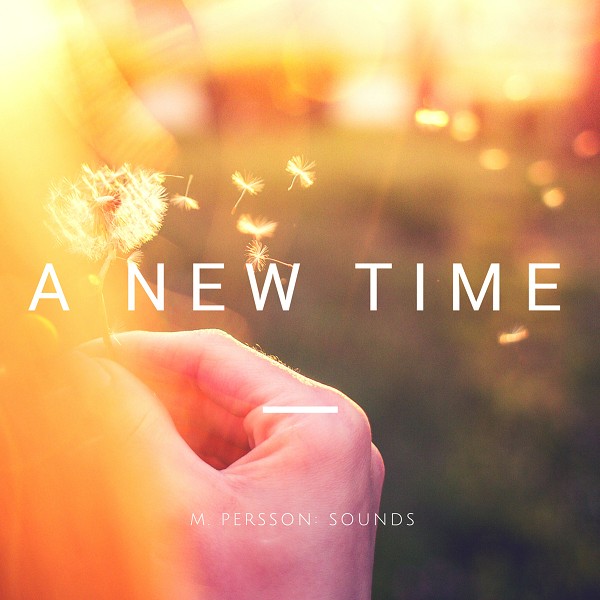 A New Time
by M.Persson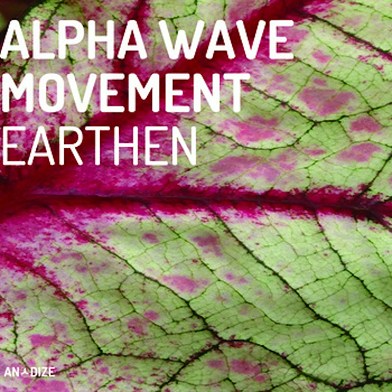 Earthen
by Alpha Wave Movement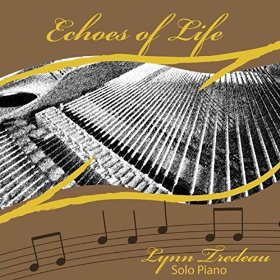 Echoes of Life
by Lynn Tredeau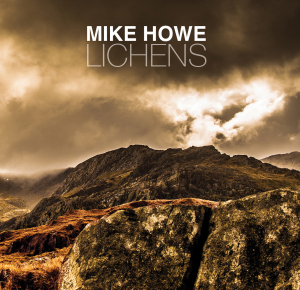 Lichens
by Mike Howe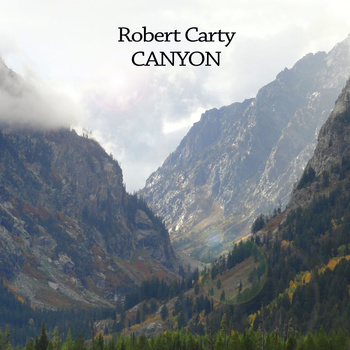 Canyon
by Robert Carty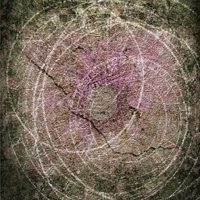 Weltenuhr
by Erik Wollo &
Bernhard Wostheinrich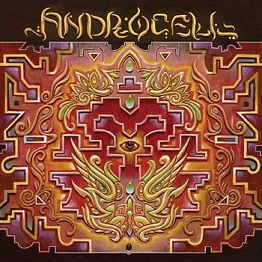 Imbue
by Androcell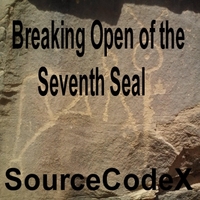 Breaking Open the
Seventh Seal
by SourceCodeX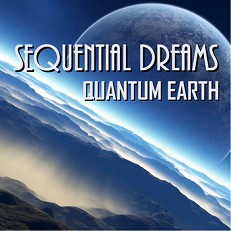 Quantum Earth
by Sequential Dreams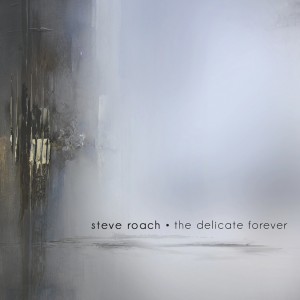 The Delicate Forever
by Steve Roach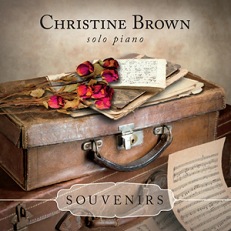 Souvenirs
by Christine Brown
Mainly Piano Review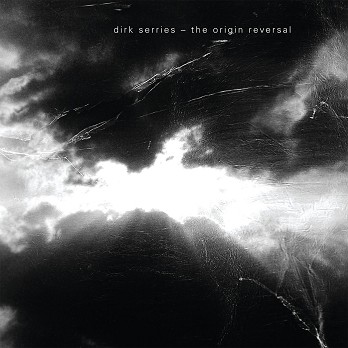 The Origin Reversal
by Dirk Serries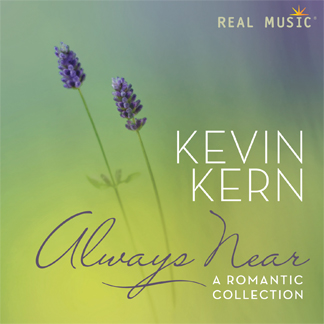 Always Near
by Kevin Kern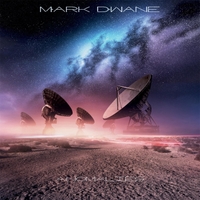 Anomalies
by Mark Dwane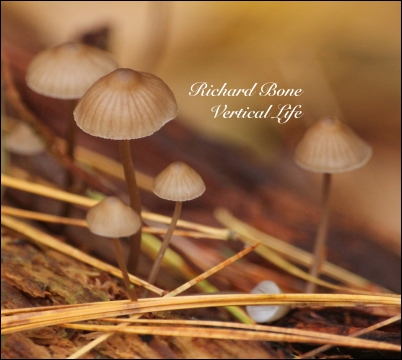 Vertical Life
by Richard Bone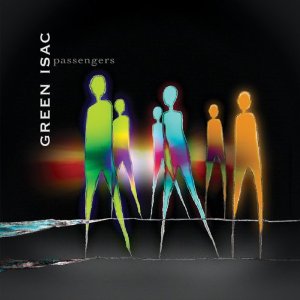 Passengers
by Green Isac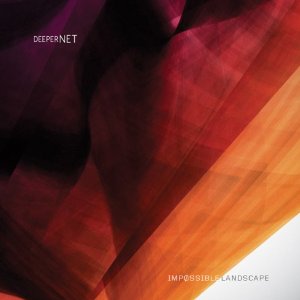 Impossible Landscape
by DeeperNET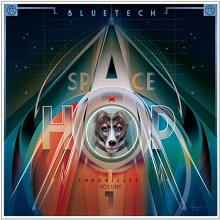 Spacehop Chronicles Vol 1
by Blue Tech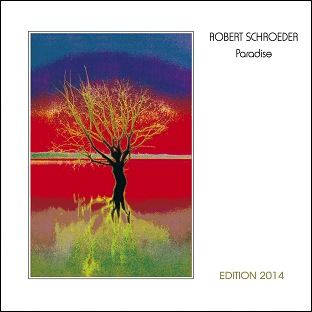 Paradise (re-release)
(remastered w/bonus tracks)
by Robert Schroeder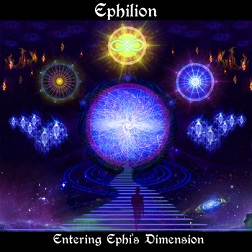 Entering Ephi's Dimension
by Ephilion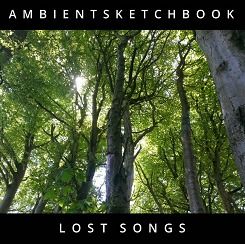 Lost Songs
by ambientsketchbook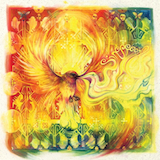 Cycles Within Cycles
by Sinepearl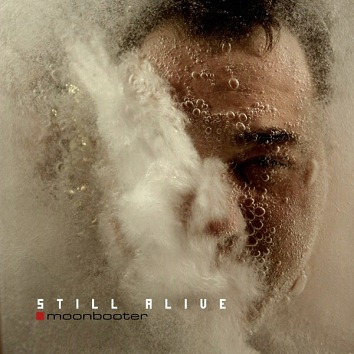 Still Alive
by moonbooter