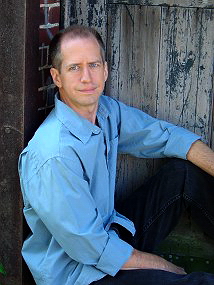 Doug Hammer
Ambient Visions' Focus on Travels
by Doug Hammer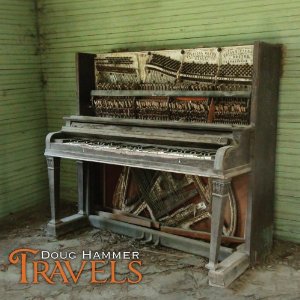 Doug Hammer is a highly sought-after musician, composer, producer, arranger, and engineer. Music has always played an important role in Doug's life, as he was called to it at a very early age. He showed musical interest at age three and began piano lessons at the age of six. He had some wonderful teachers in contemporary, jazz and classical styles of music.
He began composing songs while in high school and then went to Berklee College of Music in Boston on a partial scholarship to study songwriting, commercial arranging, and jazz. He helped put himself through school by doing solo piano gigs at local bars, restaurants, hotels and Boston's Faneuil Hall. Because of his composing skills, he gained a lot of studio experience at Berklee.
Doug has always enjoyed the recording and production process and later decided to open his own project studio and production company, Dreamworld Productions. His company grew and later included his wife Emmanuelle's graphic design talents, which now became Dreamworld Productions and Design. They moved north of Boston and built and opened a larger studio in 2000 which includes a Schimmel concert grand piano.
Doug has worked on a variety of projects including albums, jingles, soundtracks foor film, TV, and radio, and music for corporate events. He has produced countless local artists in many different styles, including cabaret, pop, rock, folk, jazz, R & B, African, and classical.
At the end of 2007, Doug released his debut solo piano album, Solace. He then released Baby Music 1 and Baby Music 2 which are 78 minute solo piano improvisations created for the births of his two sons. In 2008 Doug released Noel, a solo piano Christmas album which includes original arrangements to many Christmas standards, as well as a new original Christmas song. In 2010 he released 75 Labels, a Guatemalan film score featuring marimba and accordion. In 2011 he has just released Travels, a double album featuring 39 new original piano compositions. Personal and intimate, it tells a story of past, present, and future, of places seen and places only in dreams.
Doug's music has been getting internet, satellite and radio airplay all over the world, including Spain, The Netherlands, Canada, and all over the US. His sheet music is popular with pianists as well. Doug's music has been featured regularly on Soundscapes, a Music Choice channel and Pandora. He is also featured on Whisperings Solo Piano Radio.
Click here for the rest of our CD Focus on Travels by Doug Hammer